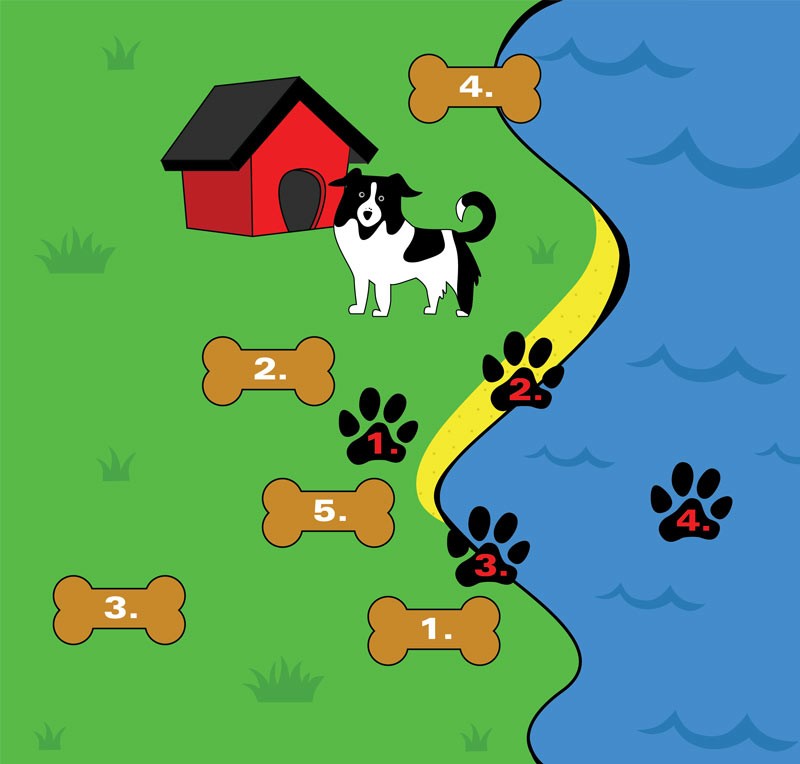 Here are the best places to eat and play in Chicago with your dog. 
Eat
1. Joe's on Weed St.
940 W. Weed St.
Every Wednesday night in the summer (weather permitting), Joe's hosts a Doggy Happy Hour starting at 5 p.m. with drink specials, different vendors, and more. They allow you and your dog to head up to their rooftop patio for a fun night of music and mingling with other like-minded humans. All dogs must stay leashed. Call ahead before you show up, because they cancel it on cold evenings.
2. Wrightwood Tap
1059 W. Wrightwood Ave.
Dogs are actually allowed inside this bar. They ask that dogs come only before 9 p.m. though, because the crowds and music might be too loud and overstimulating for animals.
3. Lula Cafe
2537 N. Kedzie Ave.
Lula's outdoor seating patio allows you to bring your pup along for a delicious meal, and they even provide water bowls for warm summer days. This farm-to-table restaurant offers brunch, lunch and dinner options that are popular with the cool Logan Square crowd. I'd recommend getting The Royale sandwich or their salmon bagel. They also have a great selection of beer.
4. Crosby's Kitchen
3455 N. Southport Ave.
Located on the adorable Southport Corridor, you can stop by Crosby's with your dog before heading over to the Southport Farmer's Market every Thursday between June through September, 3 p.m. – 8 p.m.
5. Elaine's Coffee Call
1816 N. Clark St.
This small coffee shop in the dog-friendly Hotel Lincoln is a great café to get your morning coffee while on a walk with the dog. Located right across the street from Lincoln Park, it's a great place to stop on your stroll.
Play
1. Green City Farmer's Market
1800 N. Clark St.
The market is extremely dog-friendly, and a lot of the vendors even bring their own dogs. Be careful though, your dog might be distracted by all of the delicious smells of pizza, tacos and grilled cheese sandwiches being freshly made.
2. Montrose Dog Beach
Spend a warm day on the lake at the beach. It's huge, so be aware that there can be over 100 dogs and their owners in the space at one time on a busy summer day. This area is open all year.
3. Wiggly Field
2645 N. Sheffield Ave.
This is one of the best dog parks in the city of Chicago. It has double gates to keep dogs from escaping, and in the warm months they have small pools for your pups to cool off. It's right next to the Brown Line, so make sure your dog isn't spooked by the loud noise from passing trains.
4. Mercury Chicago's Skyline Cruise
The company's skyline architecture tour happens on Sundays at 10 a.m. between the months of June and September. If your dog likes car rides with the window open, I'm sure they'll love the feeling of the lake breeze through their hair.