Shooting reported near Loop campus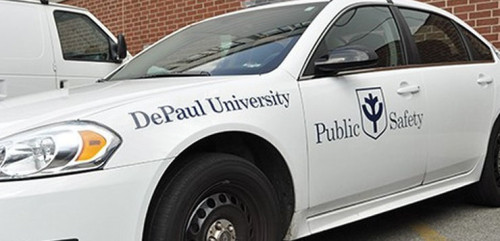 An aggravated battery was reported to DePaul's Public Safety Tuesday morning near the Loop campus. According to an email sent to the DePaul community, a shooting occurred on Jackson between Wabash and Michigan at 1:00 a.m. Tuesday morning.
"A 20 year old female was grazed by a bullet on her left lower leg and transported to the hospital," the email states.
In response to the shooting, assistant director of Public Safety for the Loop campus Kevin Connolly urged members of the DePaul community to be cautious of their surroundings.
"We want to remind our students, faculty and staff to be alert when on campus, when using public transportation or when on the streets and sidewalks in Chicago neighborhoods," Connolly said in an email. "We advise members of the campus community that while walking or commuting, to keep an eye on their electronic devices, backpacks, purses and other personal belongings. If someone approaches you and demands your property, giving it up increases your chances of staying safe."