Sports have an uncanny ability to make people feel connected to people they've never met, to teams they've never played for and to events that we are only spectators for.
Which is why last Sunday I walked around with a pit in my stomach because José Fernández, a 24-year-old baseball player I had never met, had died suddenly in a boating accident. 
It's why thousands of people from the Miami community turned out for a public memorial for Fernández on Wednesday, and more watched as the service was televised.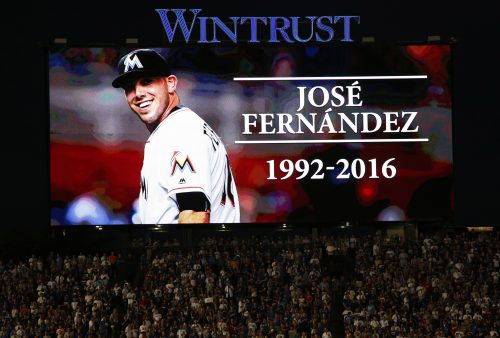 It's because Fernández was more than a pitcher for the Miami Marlins, which has been written about in multitudes following his sudden and tragic death. He was a person who wore his emotions on his sleeve and showed his love for baseball and life through his playing and support of his teammates. It's because he was a successful defector from Cuba and a former political prisoner in his home country. He exemplified the struggle for many Cuban-Americans who made it out of Cuba, with many settling in the very city he represented on the baseball field.
Sports have a way of mirroring real life, even when they are sometimes supposed to serve as an escape. The death of Fernández serves as a reminder that the feeling of escape can suddenly be severed, because sometimes 24-year-olds die suddenly in boating accidents. That sometimes the people who showed a love for life can be taken before their time.
It's like when Nick Adenhart, a rookie pitcher for the Los Angeles Angels of Anaheim, was killed in a collision with a drunk driver only hours after he made his first start. Because sometimes people are killed by drunk drivers, and remind us that drinking and driving can have fatal consequences.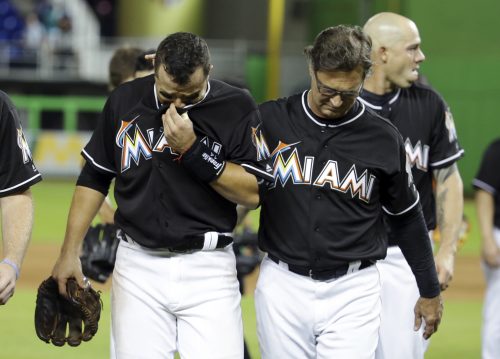 Or Sean Taylor, the safety for Washington who was shot and killed by a burglar while Taylor sat at home recovering from an injury. Because sometimes we're in the wrong place at the wrong time and become the victims of senseless violence.
Or when Len Bias, the second overall pick in the 1986 NBA Draft, died after a cocaine overdose only a few days after he had been drafted by the Boston Celtics. He became emblematic of the crack epidemic that had enveloped the United States in the mid-to-late 1980s, and he was another young person who had died because of a cocaine overdose.
Or of Jimmy Valvano, the head coach of North Carolina State men's basketball, who died of cancer at age 47 after leading North Carolina State to an unlikely championship. Or former DePaul women's basketball assistant Maggie Dixon, who died at age 28 of a heart arrhythmia just as her head-coaching career with Army was getting started. Because sometimes diseases and conditions can be ruthless in the way they take away the leaders and mentors we looked up to.
The joys in life are nothing without the pain, the highs are nothing without the lows. In sports usually this metaphor can be likened to wins and losses, championships and last-place finishes. Sometimes it extends far beyond that. The joys of having José Fernández light up a strike zone and the city of Miami are made brighter by the grief and shock caused by his death.
When Dee Gordon, the Marlins' shortstop who hadn't hit a home run all season, hit the ball over the fence in the Marlins' first at bat after the death of Fernández, there was something more than the game happening that night. As he cried rounding the bases, we cried with him.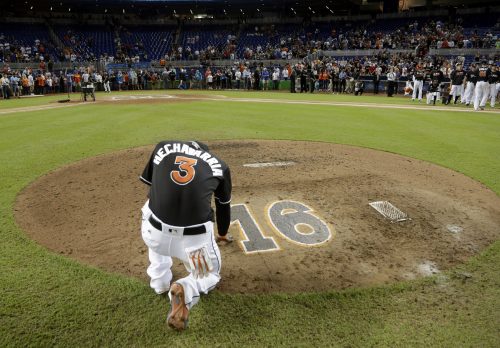 This is a time when the impact the players had on the field are minimized. No one will want to confront the fact that the Marlins, who were so close to contending for a playoff spot, are now without an ace. That starts the act of moving forward, and that is a very hard thing to do.
But eventually it will happen. The Marlins will move forward, as did the Angels, Celtics, Wolfpack and Black Knights. Life does not call for us to stop when tragedy hits. We remember those taken suddenly, as the Marlins will do when they retire Fernández's number. We live as we confront our own mortality, and we are reminded our life can suddenly be taken from us with seemingly no rhyme or reason.
That's why we play.