DePaul men's basketball gets commit from Jaylen Butz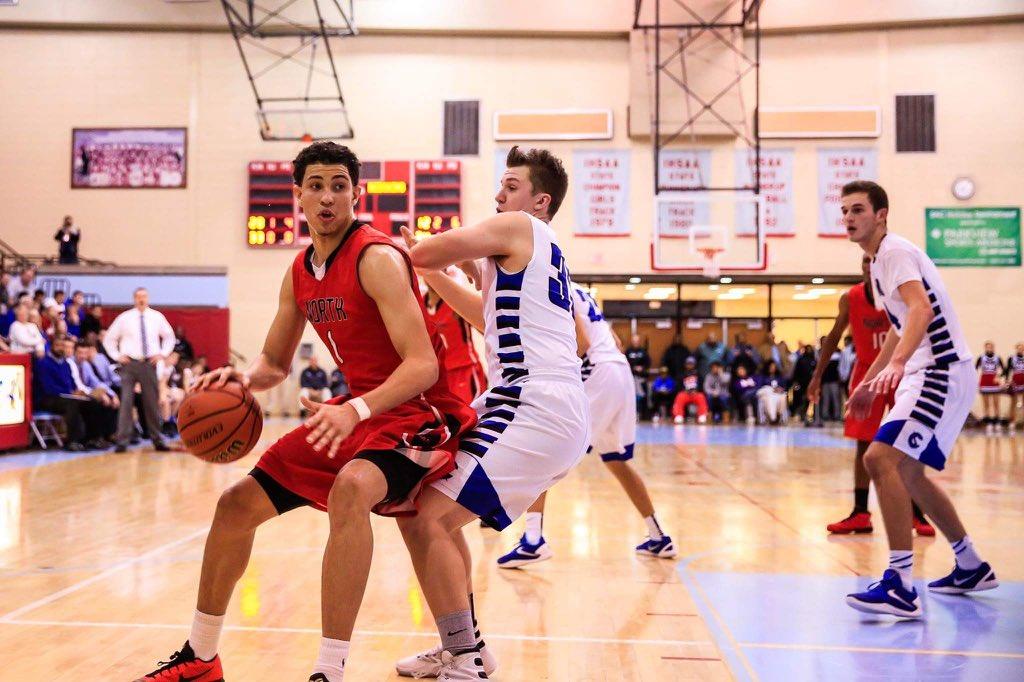 The 2016-17 men's basketball season is still about a month from opening, but the Blue Demons already are filling out the roster for 2017-18. DePaul got their latest commitment on Thursday when Jaylen Butz verbally committed to the Blue Demons.
"When I went on my visit, the coaches and the players treated me like I was a player," Butz said. "Just took me in and showed me why I should come here. They were all friends and so that's why I chose to go here."
Butz is ranked three stars by Scout and is 6-foot-9 inches and 215 pounds. He is ranked as the 10th best player in Indiana and the No. 62 power forward in the nation. He has been playing at North Side High School in Fort Wayne since his sophomore year.
He is the second recruit from the class of 2017 to commit to DePaul. Justin Roberts, a four-star guard from Indianapolis, committed in June. Roberts and Butz have known each other since childhood and played together on an AAU team. Butz said that the knowledge that Roberts was already going to DePaul factored into his decision.
"It'll definitely be special," he said. "I've known him since the fourth grade and we've been playing together since the fourth grade. He's like a brother to me. That was something going into my decision. It gave (DePaul an extra edge)"
Butz will play as a forward at DePaul, given his 6-foot-9 frame. He said, however, that he is able to play all over because he played other positions when he was growing up because he hadn't fully grown yet. This gave him a versatile skill set with a large frame.
"Growing up I played point guard a lot," he said. "I'm able to handle the ball outside, I rebound, I block shots. I'm able to do a lot of things. I'm a mobile big man. I can get around the court easily."
Currently, DePaul has two more scholarships available for the 2017-18 season, with four roster sports open. Butz will be one of four power forwards on next year's roster alongside current freshmen Levi Cook and Algevon Eichelberger, and senior walk-on Joe Hanel. They'll be part of the first team in play in the new DePaul arena, which is slated to open for the start of the 2017-18 season.