Northwestern trounces DePaul men's basketball 80-64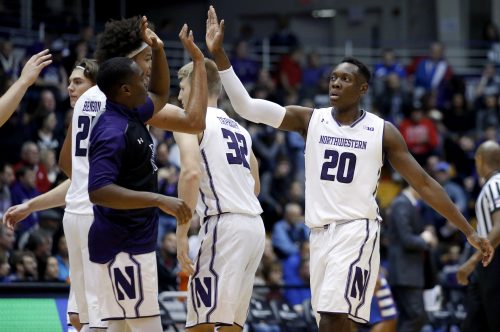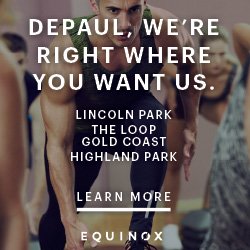 Fresh off two comeback wins in a row, DePaul men's basketball travelled to Northwestern for their first road game of 2016.
They couldn't come back from this one.
The Blue Demons (4-2) were trounced by the Wildcats (6-2) 80-64. The Blue Demons cut into the lead in the second half, but were too far gone to make a serious attempt at getting back into the game.
The first half was a massacre for DePaul. They shot 24 percent while the Wildcats shot 54 percent, which meant the Northwestern was dominating the ball on offense and defense. A large part of the Wildcats' lead was their 7-13 record from three, while DePaul went 0-11 from beyond the arc. Junior Scottie Lindsey had 16 points at the break as the Wildcats led DePaul 54-18.
The second half was not much better for DePaul. Chris Harrison Docks did hit a three to extend DePaul's 713-game three-point streak with about 12-minutes to go, but the frustrations of the game showed when Eli Cain earned a flagrant one foul with 6:40 to go after he threw down Barret Benson under the basket. He wouldn't play for the rest of the game.
Using their big first half lead, the Wildcats were able to coast to the win, although DePaul did cut into the lead in the second half.
DePaul returns home on Tuesday to host Lamar at Allstate Arena.