NCAA hosting possibility
While DePaul women's basketball is coasting through the Big East schedule (they moved to 14-1 in the Big East and 22-5 overall this weekend), there is something bigger on the line than a fourth-straight Big East regular season title.
This year, the NCAA selection committee has started to release their top 16 seeds for the NCAA tournament every week. For women's basketball, every seed who is a four seed or higher will host the first two rounds (the round of 64 and 32).
Last Monday, DePaul was named as the 16th overall seed by the NCAA selection committee, which means they would be a four seed that would host the first two rounds at McGrath-Phillips Arena.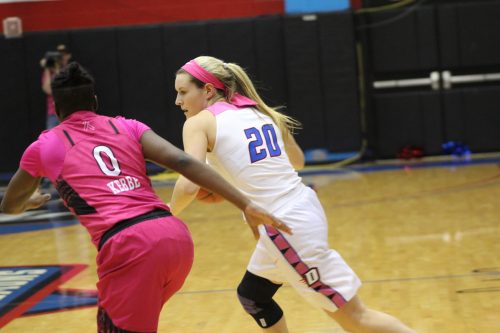 DePaul has potentially six games left to solidify their position. Coming up for the Blue Demons is a road game at Marquette, the only team who has beaten them in conference this season. They also have the Big East tournament, which will be in Milwaukee. DePaul will have to win three games in a row to win the Big East.
DePaul last hosted in 2006 when they were a four seed and the games were held at Allstate Arena, but that year the sites were predetermined. DePaul has been to the Sweet Sixteen twice in the past three years and has been to the NCAA tournament 14 straight years.