Flour power: Lakeview bakery hopes to welcome diversity
Red velvet, whether in cake or cupcake form, is a familiar staple at many a Chicago bakery. But what about purple velvet — its pleasing violet interior derived from ube (commonly known in English as a purple yam), with a light, sweet lavender ube mousse and young coconut string filling for a slightly nutty finish?
It's just one of the cakes, cookies and other sweet treats that await the patrons of Jennivee's Bakery at 3301 N Sheffield Ave, which had its grand opening a few weeks ago.
"I wanted to bring in a part of my heritage, which is Filipino, and also pay homage to classic American pastries, which I am a huge fan of," owner Jenne Vailoces said.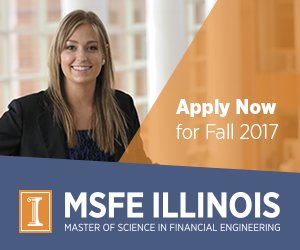 Inspired by late-night hangout-style pastry shops in New York City, as well as stories of LGBTQ customers being refused service by some Christian-owned bakeries, Vailoces — who is a member of the LGBTQ community herself — set out to create a fun, relaxed atmosphere that is welcoming to all. (For those of drinking age, the spot is also BYOB.)
"I want this to be a place where people can come in after dinner or a show to hang out and have dessert or coffee," Vailoces said.
On a recent Wednesday evening, purple velvet cake sat in the bakery display alongside a decadent-looking Ferrero mousse version — dark chocolate cake frosted with a Nutella mousse, crushed hazelnuts, and of course, Ferrero Rocher pieces in both the filling and the garnish. Jennivee's also does classic, non- specialty cakes like coconut, chocolate, raspberry and her own spin on red velvet. The cupcake version (labeled "Scarlette") includes mascarpone frosting and a dusting of cake crumbs around the edges of an edible frosting "rose."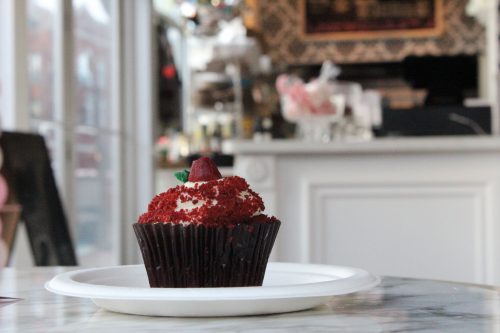 Spongy and hearty, it embodies a concept that seems to be present in a lot of the offerings at Jennivee's: well-balanced flavors that are sweet but not overly so, lest the sugar rush overpower the sophisticated spin Vailoces is putting on old favorites.
The mango cupcake is a great example of this, which unsurprisingly is one of Jennivee's top sellers. Here, sugary sweet meets fruity sweet as citrusy mango mousse finds its way atop soft vanilla cake, which in turn covers a golden mango filling. Subtly tart and unbelievably light, it's as refreshing as mango agua fresca and way more fun to eat.
Vailoces, for her part, is thrilled with the reception she's received so far.
"I love this neighborhood, and I've just been so grateful that everyone in this neighborhood has been so enthusiastic and supportive of this bakery," Vailoces said. Vailoces is also a physical therapist at a nearby hospital and admits that it can be "exhausting" juggling her two professions, but she concedes that being "super busy" is probably a good problem to have.
"We just want to give people that feeling of, 'you're welcome and we don't discriminate,'" Vailoces said. "I feel like everybody deserves acceptance, everybody deserves good cake and everybody deserves happiness."
About the Contributor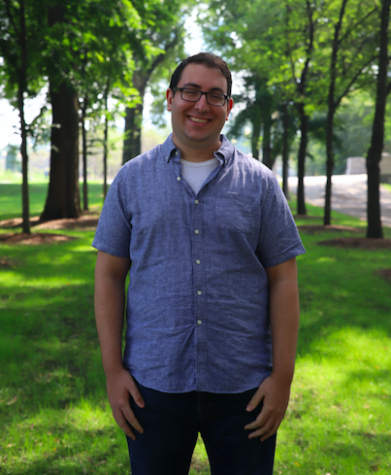 Brian Pearlman, Nation & World Editor
Brian is the DePaulia's Nation & World editor. He enjoys reading about international affairs, diplomatic strategies and more importantly the people...