Spring into the movies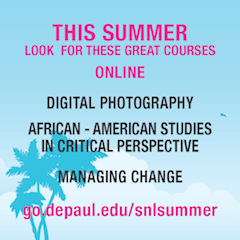 From sequels  to spinoffs, here are some of the best films to tune into this spring.
1."Guardians of the Galaxy Vol. 2"
May 5
When the first "Guardians" was announced, many were confused, as to who the group was and why there was a giant tree and talking racoon.  When the film came out in 2014, everything changed and this team of oddballs has become a favorite of the Marvel Cinematic Universe.  The sequel brings the squad back to explore the identity of Star-lord/Peter Quill's (Chris Pratt) father.  This time they are bringing some new friends as Yandu (Michael Rooker) and Nebula (Karren Gillian) have jumped from their roles as villains to join the group.  The movie also certainly has the cute factor covered as Baby Groot (high pitched Vin Diesel) will certainly be a hit with the audiences.  With an expanded party and Marvel's penchant for delivering quality films, this one is sure to be action packed and filled with laughs.
2."Alien: Covenant"
May 19
"Prometheus" had fans of the "Alien" franchise super exited when it released in 2012 as it was the first-time series creator Ridley Scott had directed a film of the franchise since the beginning.  However, it was released to very mixed reviews.  It was not bad, but it left audiences with a lot of questions as to how the prequel film got to the first alien film.  "Covenant" is here to fill in those gaps.  This film follows the crew of the Covenant as they go on a colonizing mission to a new planet.  The planet seems like a paradise at first, but of course things go wrong quickly. Ridley Scott returns and is sure to deliver a thrilling experience, so make sure to go to the bathroom before seeing this one.
3. "Baywatch"
May 25
There is no question, if (and that is a big if) anyone could replace David Hasselhoff, it would be The Rock.  In this modernized remake (aka "21 Jump Street") of the hit '90s T.V. show of the same name, he, along with similarly attractive co-stars Zac Effron and Alexandra Daddario, take on the roles of lifeguards who must shut down a wave of crime that crashes onto their beach when a new owner, played by Priyanka Chopra, takes over.  Like the show, this film is sure to throw plenty of eye candy at audiences with people in swimsuits running in slow motion.
4."Wonder Woman"
June 2
While Marvel strolls on, DC gets one more chance to right the ship.  "Wonder Woman" has impressed with the released trailers so far and has many hoping this could be when DC can turn a new leaf before "Justice League" comes out.  Gal Gadot returns as the warrior princess after doing a respectable job in the otherwise mediocre film "Batman v. Superman: Dawn of Justice."  Here, when a WWII pilot (played by Chris Pine) crashes on her island and tells her of the violence raging outside, she leaves home and goes to end the war to end all wars.
5. "Spider-Man: Homecoming"
July 7
While this doesn't come out till summer, it's worth a mention. In "Captain America: Civil War," fans got a small taste of the MCU's version of Spider-Man and have been waiting with baited breath sense for the stand-alone film.  Marvel has decided to have a high school aged Peter Parker (Tom Holland) rather than the older ones we saw in the Sony led films.  Parker is an inexperienced kid who must learn how to cope with super powers while trying to live a normal life.  Not helping anything is egomaniac Tony Stark (Robert Downey Jr.), the man who has tasked himself with guiding this young man through it all.  Spidey will bring his trademark quippy humor that he already showed plenty of in "Civil War."