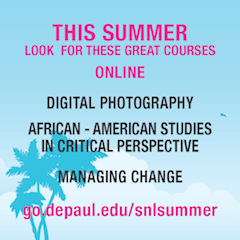 Since its debut back in 2014, HBO's "Silicon Valley" has aired for four seasons using the growing tech industry to share the story of a group of Silicon Valley engineers who are trying to build their own company in a hilariously, clever way.
Josh Brener plays Nelson (Big Head) Bighetti, a laid back, average data entry engineer who with dumb luck finds great success in the tech industry by doing nothing. It's a satirical take on Silicon Valley tech giants who seem to do nothing.
Brener throughout the four seasons has been president of a Silicon Valley's Google equivalent tech company Hooli XYZ, made millions for keeping quiet on company secrets and this season becoming a guest lecturer at Stanford University.
Often seen with a 711 Big Gulp, nothing phases or distraught Brener's "Big Head". Regardless of the currently cut throat circumstances the rest of the cast are facing, Brener's "Big Head" remains removed and laidback creating some of the most awkward and well deserved laughs of the show.
The DePaulia joined Brener on Google Hangouts to talk about his Silicon Valley cast and the similar relationships with his character.
DePaulia: Your cast on "Silicon Valley" is made up of a great ensemble of funny comedians. Not only that but also creative minds with projects outside of the show. How is it being around coworkers and friends in "Silicon Valley?"
Brener: Getting to work with some of the funniest people on the planet is equal parts inspiring, humbling and intimidating. Kumail Nanjiani is at brilliant stand up and just written and starred in a movie that I think is going to be a huge hit it's called the "The Big Sick". T.J (Miller) is great at standup too and movie star in his own right. Thomas Middleditch and Zach Woods are brilliant improvisers.
Brener: At the same time, it's just exciting to watch everybody sort of coming up. It's hard to think back to four years when Thomas (Middleditch) was a new guy in the industry and an up in comer and everyone else was just starting out. It changed fast and a lot has happened.
Brener: I think we're all trying to do as much as we could do with the good fortune that "Silicon Valley" has given us. My wife and I are writing partners so we're trying to get projects going on that front as well. It's a grind out here so you're definitely trying every advantage you get. Silicon Valley is this huge and lucky thing that more happened to us than us happened to it. Were all really lucky.
DePaulia: Your character "Big Head" always finds himself at the right place at the right time. Has there ever been a point in your career where the stars just seemed to align for you like they do for Big Head?
Brener: That's' great. This was a weird one. I went to college at Harvard and I was in this really weird theater group there called The Hasty Pudding. Which is this really bizarre group where guys dress up tights and high heels. It's really silly and crazy.
Brener: After college I was out here for a few years I ended up auditioning for a role for a show "House of Lies". Which is on ShowTime, which I shouldn't be talking about it. The role was to play a recent Harvard graduate talking about The Hasty Pudding. It just blew my mind, I couldn't believe it. I went in wearing my goofy Harvard tie and made up a lot of stuff about Hasty Pudding which I knew a lot about because I did it for four years. I ended up getting the part which was one of my first jobs.