Red Bull Sound Select presents 30 shows in Chicago
Red Bull Sound Select is coming to Chicago this November for 30-days of live music around the city. Over 70 artists are performing in this month-long event.
Sound Select launched in 2012 as an artist development program that attempts to use local platforms to provide new, fresh music. Hosting Sound Select events across the country have enhanced support for local venues and musicians. This is the first time the event is taking place in Chicago after originating in Los Angeles.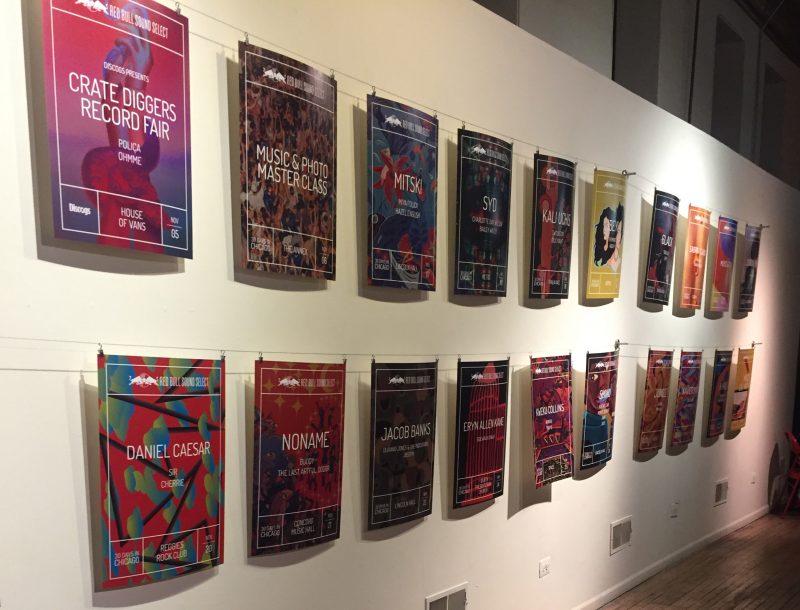 Some popular local venues that will showcase this Red Bull event are The Metro, Riviera Theater, Lincoln Hall, Thalia Hall, Concord Music Hall and The Empty Bottle.
Among claimed headlining artists are Young Thug, 6lack, Lil Yatchy, Mitski, Alice Glass and more.
While big name artists such as these can be enticing, Red Bull used the help of music blog Fake Shore Drive to choose various Chicago artists to showcase in their 30-day event. Nearly every night of the event will include a local artist.
After Young Thug opens the event on Nov. 1 at The Metro, local band Whitney will headline the next night at the same venue. Philadelphia-based Mt. Joy will open for Chicago bands NE-HI and Whitney that day.
Whitney is a band composed of lead Julien Ehrlich, formerly of Unknown Mortal Orchestra, and Max Kakecek. Ehrlich's has soft, soothing vocals that are different than many other indie bands out there. Their debut album "Light Upon the Lake" came out in 2016 and is the only album the band has out at this time.
Overall, this show will likely bring together three slightly differing tastes of the indie music scene. Beginning with the more folk-tunes of Mt. Joy, continuing with indie-rockers NE-HI and finishing with the melodic indie-pop tunes Whitney will perform with.
About two weeks later, Chicago rock group Meat Wave will open for Parquet Courts at The Empty Bottle on Nov. 15. Meat Wave is comprised of vocals and guitar lead Chris Sutter, bassist Joe Gac and Ryan Wizniak on drums. This punk group has an aggressive alternative rock sound.
The headlining act that night, Parquet Courts, are a much different style of alt rock than their openers. Abstractly put, Parquet Courts create songs that could be placed in Quentin Tarantino films. The music from this band is odd and pushes the boundaries of alt-rock. They have a late-90s punk edge to their sound through the deep vocals and overlying bright guitar tunes. Overall, the band creates an old-soul feel to their albums. Their 2016 album "Human Performance" is a gem in the mix of Parquet Courts creations and a prime example of this old-soul sound.
A few days later, Noname will perform as a part of the Sound Select. Noname, also known as Fatimah Warner, is a poet and rapper with a strong female voice and message. She was featured on both Chance the Rapper's first album, "Acid Rap," and latest album, "Coloring Book."
Noname has made a name for herself in the Chicago hip-hop scene within the past few years through collaborations with Chance the Rapper and her debut album "Telefone" in 2016.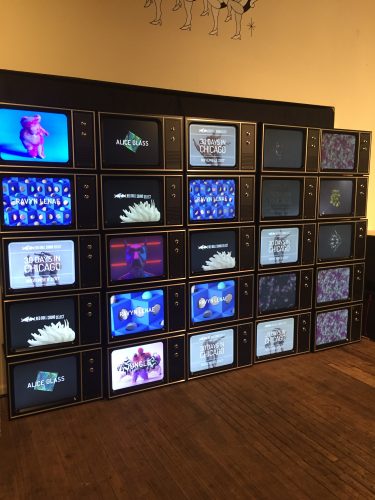 She will perform with California-based rapper Buddy and Portland-based rapper The Last Artful, Dodgr at Concord Music Hall on Nov. 21. 
"Telefone," the material she will likely perform willinclude mostly collaborations with other rappers. Among these include Smino, Saba and Xavier Omar, who could likely appear on stage with Noname.
Another Chicago rapper Kweku Collins will headline Nov. 25. This hometown artist will play with underground rapper Kamau and young Wisconsin rapper Trapo that night at S.P.A.C.E. concert hall in Evanston, Illinois—Collin's hometown.
Collins makes his music seem effortless, and impressively so. Only a few years out of high school, the young musician already has three albums out. His most recent album, "Grey," was released this past April. He has collaborated with artists from Chicago's scene such as Jamila Woods in "Ego Killed Romance" off of the 2016 album "Nat Love." Collins even extended out to Milwaukee rapper WebsterX for collaboration when he was just starting in 2015. "Never Say Die" was created between the two and rapper Boathouse for Collins' debut album, "Say It Here, While It's Safe."
Collins' growth has been immense over the past almost three years. Catch him at the Red Bull event while he's still gaining a name in the music scene. "Lonely Lullabies" is a top song of his from the debut album.
Near the end of the month-long event is London-based funk/soul band Jungle with Germany native NoMBe and Chicago's Drama Duo. These three will perform at The Metro on Nov. 27. Jungle is a hypno-tech band that prides themselves in reinventing a 70s sound.
Opener and Chicago group Drama Duo is a musical collaboration between Na'el Shehade and Via Rosa. Both are known in the Chicago hip-hop and R&B circles. Like in their name, the dramatic sound of the band is extremely present in their songs. Their debut album "Gallows" was released in 2016 with a statement from the band on heartbreaks and hoping that the album helps their audience in some way. 
If you're unsure of what bands to check out, listen to the "30 Days in Chicago" playlist on Spotify created by Red Bull Sound Select. A wide-variety of styles and sounds are showcased on this playlist in preparation for their live performances throughout the month of November.
Shows are exclusive to Red Bull Sound Select members, but this membership is free. More information on the membership and tickets for events can be found at the Red Bull Sound Select website.