Catalonia's struggle for secession
Catalan independence has been a conflict that has had its ups and downs over the decades, beginning with the marriage of Ferdinand and Isabella, through the Spanish Civil Wars and throughout the Francisco Franco era, a particularly contentious time between Spain and its local state.
Catalonia is an autonomous community in Spain consisting of four provinces, with the biggest being Barcelona. Their desire, however, has long been to break free from Spain and become its own independent nation.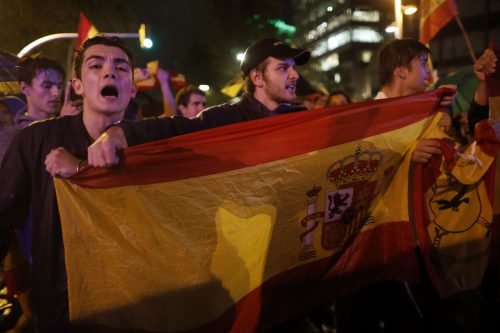 The history goes back to the early 1400s, when King Ferdinand and Queen Isabella I of Spain united their territories, including Catalonia. For over 200 years, each community ruled based on the respective laws their government saw fit.
During the reign of Franco beginning in 1945, things changed drastically and Catalan was largely suppressed during his tenure as the dictator. He strove to grow Madrid economically, politically and culturally, while suppressing Catalonia, which continued to push back against central rule, stressing local autonomy. This underlying tension continues today, even after the passing of Franco in 1975.
Junior Alana Ladd, who spent three months as a study abroad student in Madrid, as well as one weekend in Barcelona, sensed the desire of the longtime Spanish province to be independent.
"Catalonia has its own language. Everything written there was in Catalonian… then it was in English, then it was in Spanish," Ladd said. "It just showed their intense desire to be different from the rest of Spain."
Ladd also said there were Catalonian flags everywhere in Barcelona instead of Spanish ones like in Madrid.
This underlying struggle for independence finally boiled over in late September, when Catalonia's parliament passed a law setting up a vote for an Oct. 1 referendum on whether to declare independence from Spain.
Since then a battle has ensued, at times violent, with Spain's central government threatening to invoke Article 155 of the Spanish Constitution of 1978, which would prevent the vote from taking place and give power to Spain's central government.
Associate history professor Valentina Tikoff has done extensive research on early Modern Europe and Spain. She explained that when Spain's central government in Madrid senses a threat, this article gives them the power needed to step in and take control from Catalonia.
"When there is a threat to the integrity of the country, that gives the central government the power to kind of step in," Tikoff said.
The battle lies between allowing for democracy to take place with a vote, while others argue there is a simple need for rule of law and the Spanish government has an obligation to enforce that.
"It's democracy versus rule of law and neither side attacks the premise of the other one, but both are claiming a different type of virtue and therein lies the issue," Tikoff said.
Because of the power in Article 155, some believe Catalonia never should have voted in the first place.
"The vote had been declared unconstitutional," Tikoff said. "While many people were saying, just let us vote and have democracy, there were people who were saying that was an illegal vote, I'm not going to participate in an illegal vote."
The original reference passed 72-11. Junior Alexis Falquier has been following this process closely and believes a vote should take place so citizens and the government can have the peace of mind of knowing where Catalonia stands on the issue.
"It's been very commonly known that Catalonia has been wanting to become independent for a while," Falquier said.
While many have pointed to Catalonia not receiving equal return in investments and transfers from Madrid for what they contribute in taxes, Tikoff wasn't sure how it would affect Spain's economy to have one of their biggest regions leave, but also highlighted it's not to be forgotten how this would affect Catalonia's economy becoming independent.
"You could ask the question the other way too of how Catalonia would fare as an independent country," Tikoff said.
Just as Spain was monitoring how Scotland in 2014 handled a similar situation, Tikoff said it's highly likely other nations are monitoring how Spain handles this situation with Catalonia.
One of those nations is France, which shares a bay with another community in Northern Spain that has held multiple separatist movements in the past, the Basque Country. Tikoff acknowledged this is still a group to keep an eye on even if they have been quieter in the last couple of years, but would likely be a transnational situation as this community has also moved into France.
While this conflict has been steadily rising over the last couple of years, Tikoff noted it might be time for both sides to come to the table and develop a solution to appease both sides, while being careful not to upset other autonomous regions such as Andalusia in Southern Spain.
"What I think they need is some really good diplomats who can find a face saving way for everyone to get what they want," Tikoff said.
Spain's Constitution Court has called Catalonia's referendum of secession illegal. British Prime Minister Theresa May said at a EU Summit in Brussels that the European Union would never recognize Catalonia's independence.
About the Contributor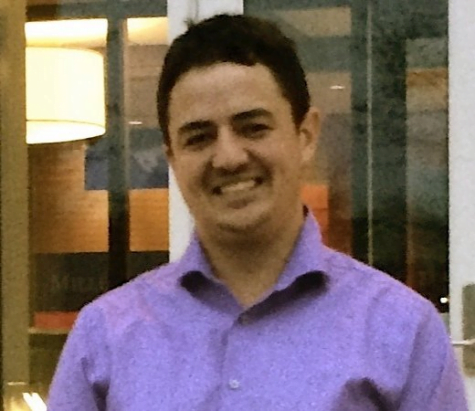 Andrew Hattersley, Assistant Sports Editor
Andrew is the assistant sports editor and a graduate student in the journalism program. He is a South African native and available to give you any safari...