Drama in the DNC
Is it all part of politics as usual, some voters may find themselves asking at the end of a few weeks that included an unusual burst of political drama on both sides of party lines. Some revelations of which may affect the active Millennial Democrat's future vote.
When former interim chair of the Democratic National Committee (DNC) Donna Brazile released an excerpt from her book "Hacks: The Inside Story of the Break-ins and Breakdowns that put Donald Trump in the White House" on Politico Magazine on Nov. 2, she asserted Hillary Clinton had premature control over the committee before being elected the party's presidential nominee.
After the Obama administration, the DNC was in a debt that Clinton helped it escape from. Clinton made a financial agreement with the committee in the summer of 2015 that allowed some of Clinton's campaign donations to funnel into the committee's.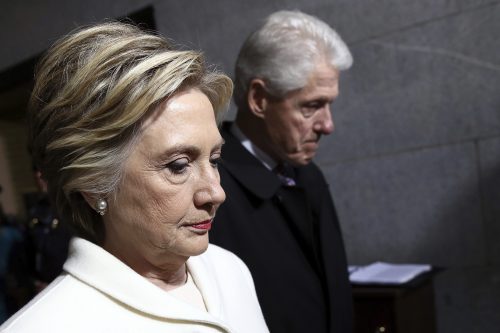 The Joint Fundraising Agreement between the DNC, the Hillary Victory Fund and Hillary for America that kept the institute financially afloat was legal, but "compromised the party's integrity," Brazile said because Clinton maintained control of the party before she was allowed to. Once a party's candidate wins the votes to be the presidential nominee, that candidate can take control; however, because of Clinton's financial hold over the DNC, she could have had an unfair advantage over fellow candidates like Bernie Sanders.
"What matters there is whether or not Clinton was able to use her fundraising leverage over the DNC," instructor of political science at DePaul Zachary Cook said. Leverage, for instance, to be nominated over Sanders.
In the 48 hours after Politico Magazine published the excerpt, Democratic Senator Elizabeth Warren, in an interview with CNN's Jake Tapper, agreed the DNC rigged the nomination in favor of Clinton. Brazile, however, began to backtrack on her own statements to clarify that she did not use the word rigged or find evidence of biased behavior of the DNC toward Clinton.
Without that evidence, Brazile's findings carry little weight, Cook says.
"It's a mechanism, but it doesn't yet show what the DNC actually did or how (Clinton) used it to pressure control over the primary process or elections," he said.
However, the DNC and Clinton are likely to face blowback from public relations, Cook said, especially among active Millennial voters who were one of the dominant supporters of Sanders.
Of the roughly 3.6 million estimated young voters who participated in the 2016 Primaries and Caucuses, more than 2 million voted for Sanders, followed by Trump, then Clinton, according to a report by the Center for Information and Research on Civic Learning and Engagement (CIRCLE) at Tufts University. 
Among those voters is Adriana Kille, a DePaul alum who studied economics and graduated in June 2016. Kille voted for Sanders in the primaries and for Clinton in the general elections.
"I'm pissed that Hillary basically had the primary election rigged against Bernie," Kille said.
Had the opposition been anyone other than Trump, Kille said she would have considered voting Republican and that the DNC "underestimated how unpopular Hillary would be."
Furthermore, Brazile's revelation "completely impacted (her) trust in the Democratic Party," she said, and that the ideals behind the party "are so progressive, but then they end up showing voters that it's all just politics and money talks."
Another young voter is DePaul College Democrats' president Mikaela Ziegler who also sees how important money plays into politics.
"Unfortunately because money is such a big huge deal in our electoral process, it's really hard to win an election without the endorsement of a party," she said.
Ziegler, like Kille, voted for Sanders in the primaries and then defaulted to Clinton. She attributes Sanders' lack of a strong affiliation with the Democratic Party to his loss, unlike Clinton who "had raised money for the Democratic Party since she was first lady," and was "very inseparable from the Democratic Party."
Sanders officially identified as a Democrat in November 2015 when he declared his candidacy, but continues to oscillate between party classifications, and on Oct. 24 announced his intent to run as an Independent in the 2020 presidential elections.
The end of October also saw further information into both parties' opposition research into the other during the campaign that have some teetering on the line between unethical and illegal. Cook emphasizes the importance of that line when dealing with the polarized politics of today.
"The question is whether people broke the law," he said, "and that's an important line(…) to try and respect and look at there, which is outright criminal conduct versus non criminal conduct."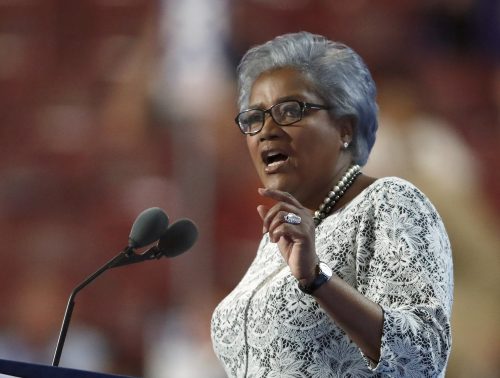 The conduct in question is the comparison of the Clinton campaign and DNC's funding of research into potential collusion between Trump's campaign and Russia during the 2016 presidential elections and the guilty plea by Trump's former foreign policy adviser and DePaul alum George Papadopoulos of eliciting Russia for damaging information on Clinton. Both represent common-enough practices, that of opposition research, but one important factor divides them, according to Cook.
"I do see the fundamental difference between what's going on with the Democrats and what's going on with the Republicans is criminal conduct," he said.
The key factor, to Cook, is Papadopoulos' likely knowledge of illegal activity before contacting Russia. He prefaces by saying, "we don't know all the facts yet," but asks how Papadopoulos thinks the Russians got whatever information they had on Clinton.
"There you have a man who actively knows the Russians committed a crime and his response is, 'hey, can you share that with me?'" Cook said.
In regards to Clinton and the DNC, Cook said it doesn't represent anything illegal, but he holds onto the caveat that more information could be revealed.
That seems to be a theme in today's political climate, waiting and seeing. In the meantime, Democratic voters are looking forward. Kille wants to see fresh faces in the party, and Ziegler stresses the importance of candidates as individuals.
"What the Democratic Party says or does doesn't actually have a lot of bearing on the issues politicians campaign on or the way people vote," Ziegler said. "The candidate matters way more than the party's institution."
While Cook says there is always room for improvement, and "we should think seriously about how we can change or adapt the way we nominate candidates in the future."