PREVIEW: DePaul vs. Illinois after 60 years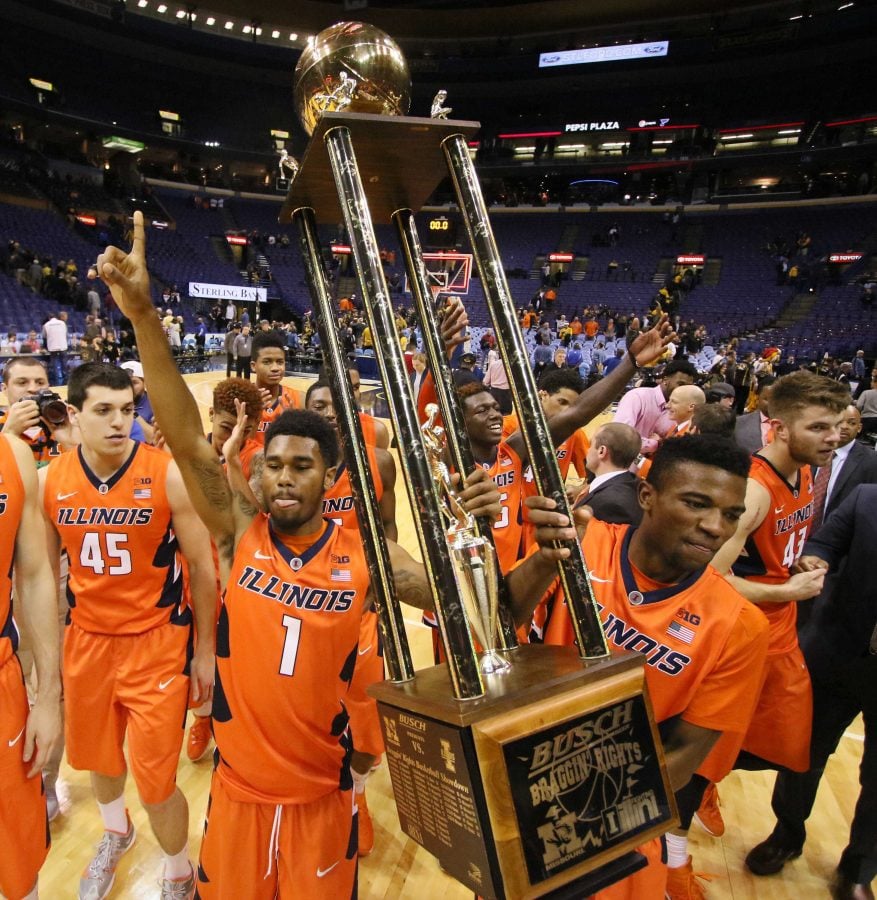 Series Renewed:
For the first time in 60 years, DePaul and Illinois will face each other as part of the 2017 Gavitt Tipoff Games which pitted the Big Ten against the Big East for the third straight year.
The two programs, both looking to revive their name in the state, last played on Dec. 7, 1957 which Illinois won 75-70. The Illini also hold a 12-6 edge in the series.
The Blue Demons come in off a bounce-back 81-57 victory over Delaware State after dropping their opener to Notre Dame.
After a tough Division I debut, Max Strus rebounded with 15 points in his second game, while Tre'Darius McCallum led the way with 17 points and six rebounds.
DePaul's road trip to Illinois will be there first road game of the season and provide a good early test for a new team still learning how to win against quality opponents.
Against Notre Dame, the Blue Demons admittedly pressed and were worn down by a veteran Irish squad.
The Illini, however, sit in a similar spot to DePaul with a young team, and a coach in his first year, also learning how to win.
The Illini only feature one senior in Mark Alstork after transferring in from Wright State.
Alstork is one of five players averaging in double figures so far with redshirt junior Leron Black averaging 18.5 points per game.
After their win over Delaware, Strus noted the Blue Demons needed to improve their on-ball defense and help side defense as they head on the road and through this challenging early portion of the season that also features a matchup with Michigan State on Thursday.
Burdened by nerves and pressing in the opener, Friday will also serve as another opportunity for growth to learn how to win in a tough road environment.
When: Friday, November 17, 2017
Where: State Farm Center, Champaign, Illinois
How to Watch: BTN