PREVIEW: Blue Demons return home to face Alabama A&M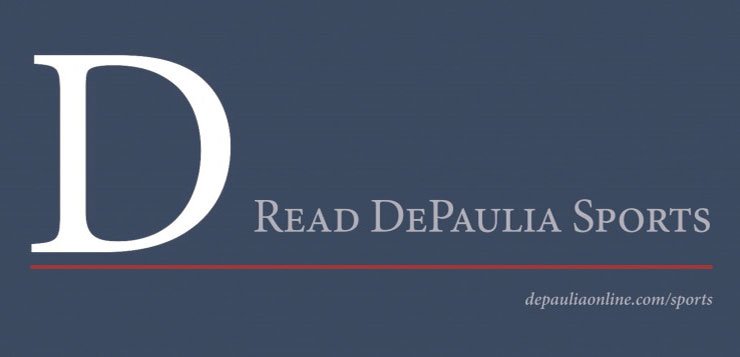 Taking care of business against a winless Alabama A&M team is on the mind of the DePaul Blue Demon men's basketball team as they enter the sixth week of the 2017-2018 season.
The Blue Demons (5-4) face the Alabama A&M Bulldogs (0-8) of the Southwestern Athletic Conference for the first time in program history with Wintrust Arena serving as the setting for the inaugural meeting. The game begins at 8 p.m.
Riding the wave of a four-game winning streak, the Blue Demons find themselves with a winning record for the first time this season after a gritty 65-55 road win against the University of Illinois at Chicago on Saturday afternoon.
Strus & Cain of @DePaulHoops had a combined 38 pts., 15 rebs., 11 assists & 7 steals to lead the ?? over UIC 65-55.

RECAP: https://t.co/woH4sCN3XE pic.twitter.com/qzCNi5d3Tb

— DePaul Athletics (@DePaulAthletics) December 10, 2017
Before the game on Saturday, DePaul announced that starting point guard Devin Gage would miss the remainder of the season with a ruptured Achilles tendon in his right foot. Junior Eli Cain played 39 minutes, mostly at point guard, to compensate for the loss. Also against UIC, graduate transfer Marin Maric left the game early in the first half with a leg injury and was escorted into the locker room. He returned to the bench in the second half but didn't get back into the game.
With Gage out and Maric questionable, the Blue Demons will rely heavily on Cain (13.2 points per game) and junior Max Strus (DePaul's leading scorer at 15.4 points per game) to shoulder the scoring burden. Senior Tre'Darius McCallum has quietly been the Blue Demons most efficient scorer, averaging 11.8 points per game to 52.5 percent from the field. His 35.3 percent shooting clip from 3-point range has been a revelation as well as he leads the Blue Demons in 3-point shooting percentage among players that have attempted at least ten 3-point field goals this season.
If Maric can't play on Monday, graduate senior forward Peter Ryckbosch will continue to receive minutes. The 6-foot-10-inch player had four points and four rebounds in 18 minutes (all season highs) against UIC. However, his impact isn't limited to how he fills the stat sheet, as he drew three charges, forced two jump balls, and was a nuisance on the glass and in the paint because of his high energy playing style on Saturday.
Alabama A&M head coach Donnie Marsh is in his first year with the program after stops as an assistant with Indiana, Alabama at Birmingham, South Florida, Virginia Tech, Texas Southern, and Florida State. He inherited a program that hasn't posted a winning record since 2005, and that is coming off a 2-27 season last year. The Bulldogs are still searching for their first win of the season and are No. 348 out of 351 eligible Division I teams in the KenPom.com rankings.
Sophomore guard De'Ederick Petty leads the Bulldogs in scoring at 12.9 points per game with junior guard Arthur Johnson not far behind at 12.5 points per game. The Bulldogs strength as a team is 3-point shooting; they shoot a collective 37.6 percent from this range which is 92nd best in the country.
This game should be an appetizer for the more compelling matchup against Northwestern later in the week.