DePaul senior takes on Chicago Marathon
When the 41st edition of the Chicago Marathon was completed on Sunday, many runners fulfilled their goal of running in a marathon. For some people this is a goal that they have had their entire lives, and for others it develops later on.
Senior Marissa Nelson falls into the latter group. Her love of running didn't develop until she came to DePaul four years ago. The thought of ever completing the Chicago Marathon was something she never seriously considered until recently.
"Growing up I hated running," Nelson said. "In middle school we had to run for 12 straight minutes and I would try to talk to myself out of it because of how much I didn't like running."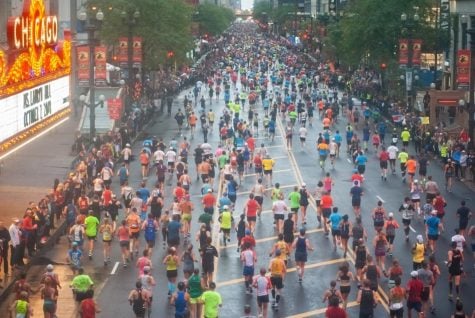 Jonathan Aguilar | The DePaulia
However, as she grew older and eventually came to DePaul, Nelson wanted to find something to do to help her stay in shape. As she began to run more in college, a passion for exercising and running emerged.
"I started running a little bit, but not too much," Nelson said. "However, I like to prove myself wrong when I think I can't do anything, so as I kept running I thought I might as well it give it a shot."
Nelson began training for the Chicago Marathon in spring of 2018 when she was also training for the Soldier Field 10 Mile race. Many runners prefer to run with other people and train together, but Nelson has been doing all of her training by herself.
Leading up to the race Nelson scaled back how much she ran each day, but she kept preparing herself with long runs on the weekend and shorter runs on weekdays.
"Throughout the summer and into the fall I've been doing my long runs on Saturday mornings and those have varied in terms of distance," Nelson said. " The furthest I've ran is 20 miles which was about a month ago. During the week my shorter runs include something between 3-8 miles. For the last month I've been tapering, doing shorter long runs on the weekend and during the week I have been trying to run 3-4 times a week. However, with school starting recently I've been doing fewer runs during the week because of more things going on."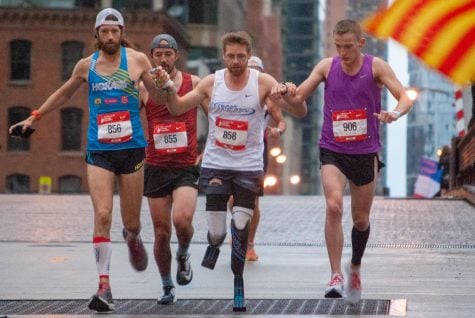 Jonathan Aguilar | The DePaulia
With preparing for a massive marathon comes the responsibility of being physically prepared, but in the days leading up to the marathon, Nelson focused on the mental side.
"I've been trying to get a lot of sleep leading up to the race, but that's been hard because of midterms," Nelson said. "I've told myself that I can do this because there have been many times that I thought, 'Can I cancel now?' But I know I can't do that now."
After running the marathon on Sunday Nelson completed her goal of running in a Chicago Marathon. Nelson believes that accomplishing this daunting task will enable her to do anything she wants to after college.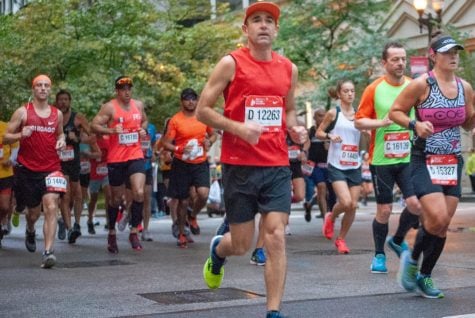 Jonathan Aguilar | The DePaulia