A dent in the shield: NFL commissioner Goodell masks real issue of victims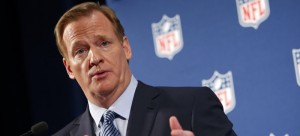 Amidst the controversy surrounding domestic violence issues involving the NFL, it's not hard to come to think that, through the various press conferences and interviews that have been conducted, that the league and their players, along with their sponsors, are the sole parties being affected. However, the culture that currently surrounds our society's views on domestic violence has exposed the league's lack of responsibility and demanded that the victims be put into consideration.
"I disappointed our fans, our partners and we need to do better. I made it clear to sponsors directly that we are going to do better in this area," Goodell said in his press conference when asked about certain sponsors putting out disapproving statements. "There are things that we need to clean up in our house and make sure that we get right and we will."
In response, NFL Commissioner Roger Goodell implemented a new advisory group composed of all women that is designed to organize and enforce policies and programs relating to domestic violence and sexual assault. On the surface the move seemed like a step in the right direction, however, the newly introduced panel failed again to represent the victims of these problems.
According to the Unofficial 2014 NFL Player Census, over two-thirds of the league is composed of African-American players, and with African-American women being the ones who are disproportionately affected by domestic abuse their inputs would prove to be the most valuable, yet not one African-American female was featured on the panel.
The relationship between sponsors of the NFL and the league itself go both ways. On one hand, the sponsors utilize the generally positive aura of the league to represent their brands with a likeable image. In addition, the league also relies heavily on these sponsorships and the advertisements and money that come with them. Consequently, this fact has caused NFL commissioner Roger Goodell to lose sight of the real issue at hand: the victims of domestic abuse.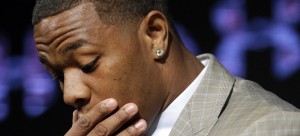 Ryan Gillespie, a senior organizational communications and Spanish major at DePaul University, saw through Goodell's words.
"I think it's typical of the NFL, they've maintained a pattern of behavior with an unwillingness to stay consistent and develop a stance on domestic violence," Gillespie said. "Ray Rice's punishment was overturned strictly as a result of public opinion."
Public relations have and will continue to be important in the NFL's attempt to fashion their message of being positive contributors to society and making that message heard with as much clarity as possible. Unfortunately, distractions that hinder the transmission of that message are addressed and dealt with in a manner that attempts to disguise the severity of the situation with newly implemented policies aimed at the players, rather than the individuals personally affected.
"It's really a 'bait and switch' tactic, a complete lack of accountability on the part of the league," Gillespie said. "They've tried to trick the general public into thinking that the problem has been acknowledged, acted upon and resolved."
Whether the NFL failed to properly investigate and obtain the correct information necessary to come to an appropriate punishment or not is irrelevant, what's at stake and what is much more concerning are the priorities of the league being centered around their sponsors and portraying an image that doesn't necessarily produce an accurate reflection of the league. Sponsors aren't at fault for not wanting to be publicly associated with an organization that beats women, abuses children and who continues to waver on whether or not those actions warrant any sort of punishment.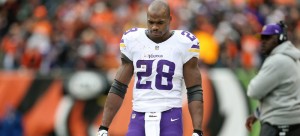 Jake Puleo, a transfer student studying communications and media studies at DePaul University wasn't fooled by the policies and actions of the league.
"It's never been okay to hit a woman or a child in any context, and I can't understand why the NFL has had such a hard time in realizing that," Puleo said. "For me its black and white, nobody should want to be associated with individuals who act in such manners."
According to the National Coalition Against Domestic Violence, an estimated 1.3 million women are victims of domestic violence by an intimate person each year. NFL Commissioner Roger Goodell executed a new policy, giving first time violators of the league's domestic abuse policy a six-game unpaid ban, while a second offense would now warrant a complete ban from the league. On the surface these changes appear to be progressive, but the motivations for these actions seem to be rooted somewhere else.
Maybe in the end this complete blunder by the National Football League will finally prove to be a deciding factor in reshaping the way the league is formed and the priorities that drive their actions. In the meantime, if the league doesn't undergo serious self-reflection, sponsorships will be the least of their issues.