Tim Anderson named DePaul's head coach to start 2019-2020 season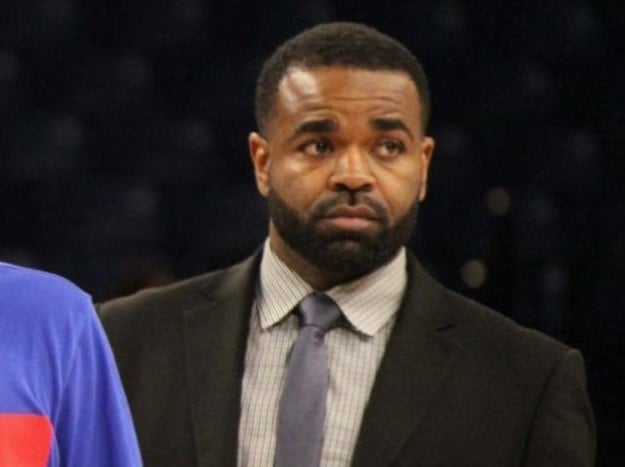 After months of speculation about who will lead the DePaul men's basketball team while head coach Dave Leitao serves a three-game suspension to begin the 2019-2020 season, Blue Demon fans finally have an answer. The program announced Monday that assistant coach Tim Anderson will lead the Blue Demons for the first three games. 
Leitao is serving a three-game suspension after the NCAA ruled that the program violated recruiting guidelines, charging Leitao with "a failure to promote an environment of compliance." Anderson serves as head coach for what should be DePaul's easiest stretch of games against Alcorn State, University of Chicago and Fairleigh Dickinson. 
Anderson has been at DePaul since August 2017 when Leitao hired him to be an assistant coach. His first two seasons at DePaul has seen him help the Blue Demons improve their record each year, with the program's first winning record since 2006-07 coming last season, 19-17. 
The Chicago native was brought in to help improve the Blue Demons' recruiting in Chicago and around the country, and going into this season DePaul has a top 30 recruiting class which is the program's best in over a decade. Anderson has helped recruit the likes of freshmen Romeo Weems and Chicago native Markese Jacobs. 
Prior to coming to DePaul, Anderson was an assistant coach at UT-Pan American (now UT-Rio Grande Valley) from 2011-13. He also attended and later coached at Crane High School where he led the team to three IHSA appearances, which included two Sweet 16 appearances and one Elite 8 appearance. Anderson totaled a head coaching record of 63-24 in three seasons.
Leitao will return to the sideline Nov. 11 when the Blue Demons travel to face Iowa in the Gavitt Tipoff Games.