OPINION: The Academy Awards are gatekeeping the film industry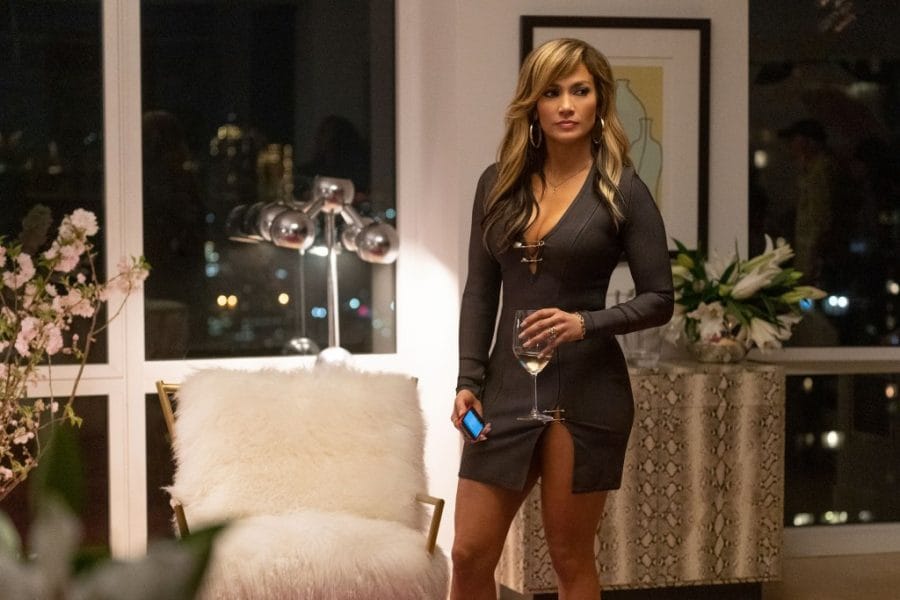 The Academy Awards, or the Oscars, are a prestigious event in Hollywood that celebrate  the excellent work in film over the past year. Awards are given to performers, directors, writers, editors, designers, producers, and more. It is a night of excitement and celebration, and for many attendees, winning an Oscar is a peak in their career, and sets them on an exciting new path as an Academy Award winner.
The awards ceremony and its nominees have historically had a serious lack of representation. According to Variety, the 2018 awards ceremony drew in a historic low for viewership, with household rating of 6.8 and only 26.5 viewers. The 2019 show drew in slightly higher numbers, with a 7.7 rating and 29.6 million viewers, but the show was still the second-lowest rating in history. This drop in ratings has come just as the #MeToo and #BlackLivesMatter movements have grown.
Last year, audiences were treated to a surprise, with the 2019 Oscars ceremony serving us a historic night full of groundbreaking winners, and the representation of nominees was more diverse than ever before. It seemed that the exclusive event had finally taken a turn for the better and that finally, they were on a path towards representation and inclusivity for all.
However, when the 2020 Academy Awards nominees were announced, it seemed that they had reverted right back to their old ways, as if the 2019 ceremony had never happened. 
When asked whether the problem with the Oscars is perhaps that fewer women and people of color make movies, therefore fewer are nominated, Kyle Buchanan, a New York Times culture reporter and awards season columnist said that everybody will blame the filmmakers, not the voting pool.
"Yes, the Oscars can only choose from the movies that are in front of them, but there is often a bounty of diverse stories in front of them and they don't always choose them," he said. "And then that has a sort of pernicious ripple effect that affects the next crop of movies."
For example, Jennifer Lopez's performance  in "Hustlers" was snubbed, and although Awkwafina won a Golden Globe this year for her role in Lulu Wang's "The Farewell," she will not be seen at the Oscars either. 
Speaking of Lulu Wang, her name cannot be found in the Best Director category, nor can Greta Gerwig's for "Little Women." "Just Mercy," starring Jamie Foxx and Michael B. Jordan and directed by Destin Daniel Cretton, was not nominated in any category. Design categories are notably lacking as well, with Ruth Carter's costumes from "Dolemite is my Name" missing from the nominations despite her historic win last year for "Black Panther."
So, it's easy now to make the case that there were plenty of performances and films made by people of color and women to pick from, but that the Academy simply does not value the stories that they are telling. Instead, they choose to nominate five white men for best director, and 19 out of the 20  acting nominations were given to white people. Cynthia Erivo's portrayal of Harriet Tubman in "Harriet" is the only performance by a person of color nominated.
Kelly Jankowski, a film student at DePaul, has watched the Oscars for as long as she can remember, but she says that she's upset with the nominees this year.
"The films that get nominated always seem to be the ones made by the most powerful white men in Hollywood," she says. "The top nominated films, 'Joker,' '1917,' 'Once Upon a Time in Hollywood' and 'The Irishman' all feature white men. It's annoying because there were so many films with real diversity [that] should have received these top nominations."
You may be wondering, who chooses who wins an Academy Award? Well, that is a marvelous question. The winners are decided by none other than the Academy themselves! 
The Academy is a group of voters that consists of filmmakers in the industry. Each year, a new group of voters is inducted into the Academy, and in the face of accusations of exclusivity, each group of inductees has been more diverse than the last. However, this does not cancel out all of the thousands of white men that make up more than their fair share of the Academy. According to the New York Times, there are a total of 9,537 total Academy members, as of December 2019, with 68 percent of those voters being male, and 84 percent of them being white. Until the old white men who rule the Academy in numbers are replaced, it won't matter how many women and people of color are inducted, there's simply no way to outnumber them.
Anne Mitchell, a professor of Women's and Gender Studies and Critical Ethnic Studies at DePaul, has concerns about the way that the Academy itself works against women and people of color.
"The Academy made this big plea saying that they were going to have more women and more people of color inducted into the Academy, but in order to get into the Academy, you have to have produced or worked on a film that was nominated," she said . "This keeps the Academy very white, and it's very skewed to older white men. Then they publicize a few people that are being let in, like Ava DuVernay and Tyler Perry and Lee Daniels, but even if it was 20 people, 20 is not going to be able to fight four hundred white men, it's definitely not going to fight a 1,000, so the numbers are against us, and that illustrates that even if the product is good, is it going to be prioritized in a certain way?"
With an Academy full of old white men who are desperately clinging onto the past, the Academy Award nominations are no longer just about the people they choose to recognize, but arguably more importantly, they're about the stories the Academy believes are worthy enough to be recognized. By nominating a film for best picture that has no representation from people of color, or women, or dare I even say it, queer folks, you invalidate the stories that they have to tell, and you tell them that those stories are not worthy. The whiteness and maleness of the Academy Award nominees signify a gatekeeping process that the Academy has put in place in order to control what stories are given recognition.
Kelsey Kurz, another DePaul film student, also watches the Oscars every year, and last year, she threw an Oscars party that included voting ballots, but she has found that the way that people of color and women are treated is unacceptable.
"There were great movies from women directors this year," she says. "'Little Women,' 'Honey Boy,' 'The Farewell,' 'Hustlers,' the list goes on. Greta Gerwig was totally snubbed for 'Little Women.' It seems that women and especially people of color have to work three times as hard as white male filmmakers. The pattern I'm seeing is that good or mediocre movies made by men tend to slip into the best picture race even if there is a female-directed movie that is objectively better."
Based on the history of the Academy Awards, as well as the films that were released this year, it is obvious that this is not an issue of a lack of performances, but an issue of gatekeeping, racism and sexism. But let me be clear, by no means do I think that white men should be shut out of the Oscars. We just need to make room for everybody at the table.