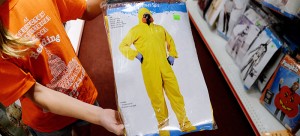 Choosing a Halloween costume as a child was simple. The thought of being a pumpkin, skeleton or witch is enough to excite most young kids. For more creative college students, however, the boundaries of Halloween costumes are often pushed past the point of offensive and into a new territory that reflects negatively on our society.
Over the last few years, distasteful Halloween costumes have taken center stage. Instead of dressing up in something familiar such as Frankenstein or Dracula, young adults are opting for more uncomfortable costumes such as domestic abuse victims, Ku Klux Klan members and the late Trayvon Martin.
This trend in costumes has horrific references reflecting society's tendency to satirize tragic events as a method of grieving. Though being able to laugh at a serious situation may ease uncomfortable tension for a short time, those directly affected by the incident will be triggered into remembering something they desperately want to forget.
Actress Julianne Hough used blackface to portray Uzo Aduba's character Crazy Eyes from the Netflix series "Orange is the New Black," last Halloween.
Blackface, which originated during the 19th century, was theatrical makeup used by white performers to act out degrading stereotypes of black people. Because this was the only portrayal of black people in the media at that time, these stereotypes against black people transcended off the theater in which they faced discrimination.
Once photos of Hough in blackface, African Bantu knots and an orange jumpsuit hit the Web, she received massive backlash for being culturally insensitive. Hough did later apologize via Twitter about the costume once the public was outraged. But the fact that she thought it was appropriate to use such a historically oppressive act for entertainment purposes shows how most people are unaware of the consequences these distasteful costumes have.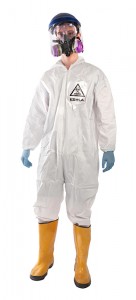 Professor Dan Bashara, who teaches media and cultural studies courses, said unpleasant Halloween costumes are the result of a competition among peers to see who can be the most shocking.
"It seems like this new generation has to be taught every Halloween what is offensive and what is not," Bashara said. "It will never be funny to do certain things."
Because she is in the public eye, Hough was instantly reprimanded for her costume. For our friends and family, opportunities to be informed about dressing up in a distasteful costume may not come so quickly, as our peers often encourage us to be as offensive and edgy as possible. Everyone has different tastes in humor, and what may be hysterical to some may be emotionally haunting to others.
Hough and others who have been culprits of offensive Halloween costumes all share a place of privilege that distances them from the realities of the incidents they mock. For them, the horrific things they attempt to portray through costumes are just simply that — costumes.
They do not have to suffer the emotional and psychological effects associated with those terrible incidents, as opposed to those who have experienced those situations. So before we splurge at Party City to get supplies to be the best Ray Rice, ISIS member or Ebola victim come Friday, take a moment to consider if emotionally triggering the people around us is worth a few laughs.