AP: 3 people killed at Michigan State University; gunman dead
EAST LANSING, Mich. (AP) — A gunman opened fire Monday night at Michigan State University, killing three people and wounding five more, before fatally shooting himself miles away after an hours-long manhunt that forced frightened students to hide in the dark.
Police announced the man's death early Tuesday, four hours after shootings broke out at Berkey Hall, an academic building, and later nearby at the MSU Union, a popular hub to eat or study.
"This truly has been a nightmare we're living tonight," said Chris Rozman, interim deputy chief of the campus police department.
Hundreds of officers had scoured the East Lansing campus, about 90 miles (145 kilometers) northwest of Detroit, for the suspect, whom police described as a short Black man with red shoes, a jean jacket and a ball cap.
The 43-year-old man was confronted by police off campus before killing himself with a "self-inflicted gunshot wound," Rozman said.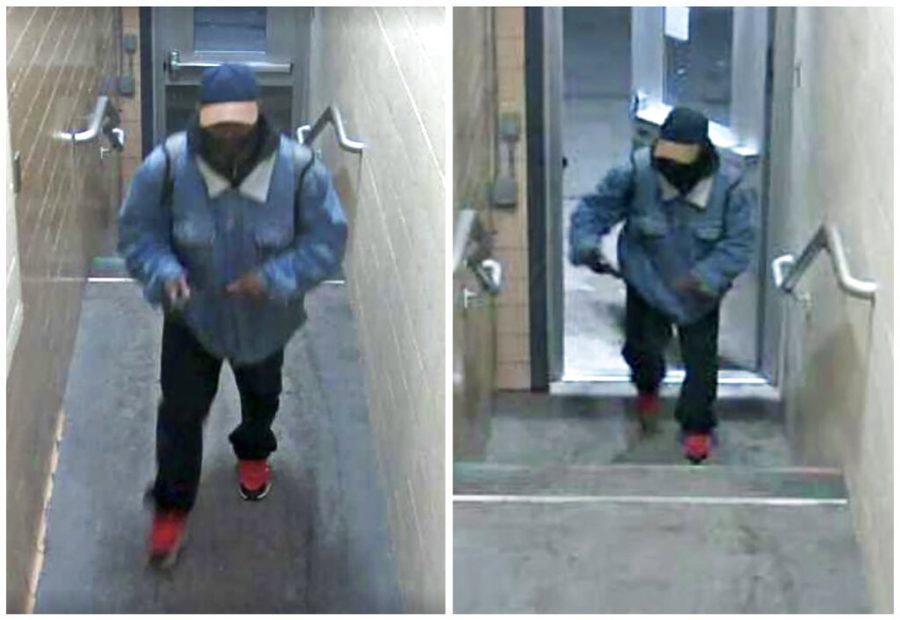 His name was not immediately released, nor any details about the gun or what police found at the scene. Rozman said the man was not a student or employee and had no affiliation with Michigan State.
"We have no idea why he came to campus to do this tonight. That is part of our ongoing investigation," the deputy chief said.
The shooting at Michigan State is the latest in what has become a deadly new year in the U.S. Dozens of people have died in mass shootings so far in 2023, most notably in California where 11 people were killed as they welcomed the Lunar New Year at a dance hall popular with older Asian Americans.
In 2022, there were more than 600 mass shootings in the U.S. in which at least four people were killed or injured, according to the Gun Violence Archive.
"This is a uniquely American problem," Michigan Gov. Gretchen Whitmer lamented.
Rozman said two people were killed at Berkey and another was killed at the MSU Union, while five people were in critical condition at Sparrow Hospital.
By 10:15 p.m., police said Berkey, as well as nearby residence halls, were secured.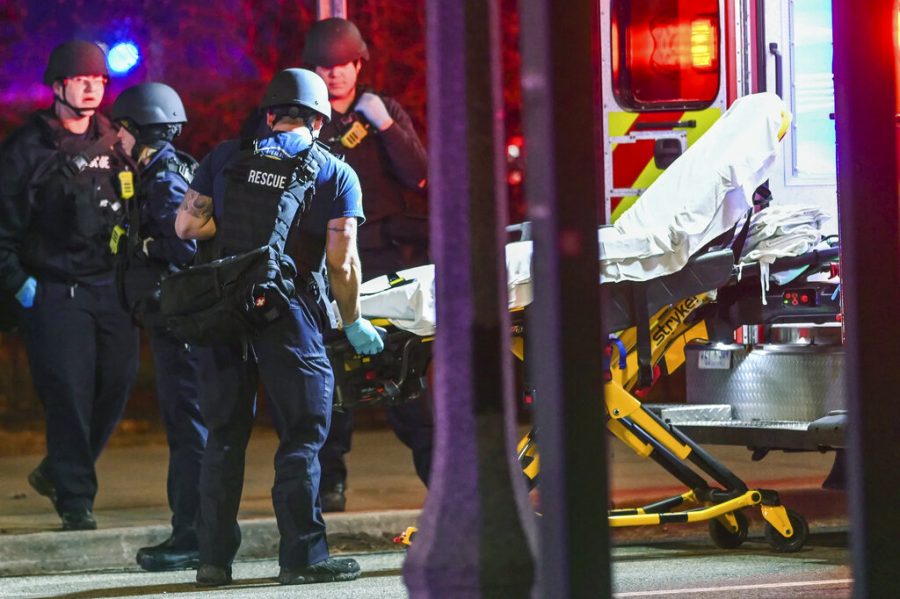 Ted Zimbo said he was walking to his residence hall when he encountered a woman with a "ton of blood on her."
"She told me, 'Someone came in our classroom and started shooting,'" Zimbo told The Associated Press. "Her hands were completely covered in blood. It was on her pants and her shoes. She said, 'It's my friend's blood.'"
Zimbo said the woman left to find a friend's car while he returned to his SUV in a parking deck and threw a blanket over himself to hide for three hours.
Ryan Kunkel, 22, was attending a class in the Engineering Building when he became aware of the shooting from a university email. Kunkel and about 13 other students turned off the lights and acted like there "was a shooter right outside the door," he said.
"Nothing came out of anyone's mouth" for over four hours, he said.
"I wasn't ready to accept that this is really going on next door, like right next to me. It's on my campus," Kunkel said. "This is supposed to be a place where I'm coming, learning and bettering myself. And instead, students are getting hurt."
Before the gunman was found dead, WDIV-TV meteorologist Kim Adams, whose daughter attends Michigan State, told viewers that students were worn down by the hourslong saga.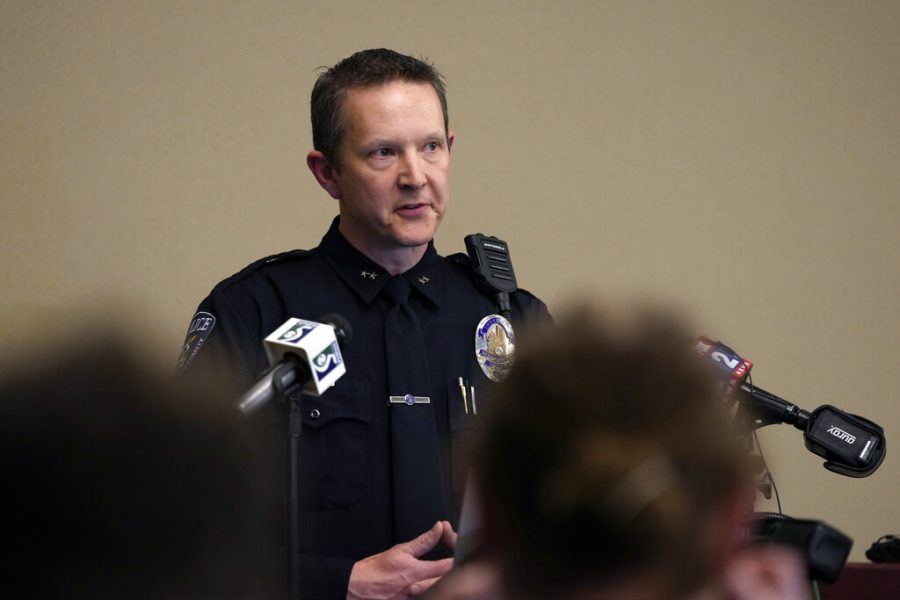 "They've been hiding, all the lights off in a dark room," Adams said.
Aedan Kelley, a junior who lives a half-mile (less than a kilometer) east of campus, said he locked his doors and covered his windows "just in case." Sirens were constant, and a helicopter hovered overhead.
"It's all very frightening," Kelley said. "And then I have all these people texting me wondering if I'm OK, which is overwhelming."
Michigan State has about 50,000 students, including 19,000 who live on campus. All classes, sports and other activities were canceled for 48 hours.
Interim university President Teresa Woodruff said it would be a time "to think and grieve and come together."
"This Spartan community — this family — will come back together," Woodruff said.
___
Kusmer reported from Indianapolis. AP reporters Ed White and Corey Williams in Detroit contributed to this story.