With World Mental Health Day approaching Oct. 10, a DePaul student organization CHAARG, an acronym for "Changing Health, Attitudes, and Actions to Recreate Girls," reflects on the group's role in promoting positive mental health on campus.
CHAARG is present on more than 115 college campuses and offers students the opportunity to prioritize their well-being. The organization is dedicated to supporting young women in maintaining their mental health while also encouraging them to embrace their femininity and empowerment in the gym.
Sydney Tamborski, a senior and DePaul CHAARG ambassador, said she discovered a safe and supportive environment for her mental health through the organization.
"I think that fitness is a great stress and mental health reliever for people, especially college students," Tamborski said.
Members of CHAARG meet weekly for workouts at fitness centers in the Chicago area and participate in campus-based events. Some workouts have included pilates at Club Pilates and high-intensity interval training at Barry's Bootcamp. 
The group emphasizes gym camaraderie so members can incorporate it into their daily lives. 
The purpose of World Mental Health Day is to increase global awareness of mental health. This year, the World Foundation for Mental Health's theme for 2023 is, "mental health is a universal human right."
According to the National Center for Biotechnology Information, "exercise improves mental health by reducing anxiety, depression and negative mood, and by improving self-esteem and cognitive function." 
The group also aims to squash the stereotype that the gym is primarily a male environment.

"The gym is typically a really male-dominated space, so it can be really intimidating for women to walk into the gym," Tamborski said.
According to a Women's Running survey, 76% of women felt uncomfortable exercising in public places, and 63% of women changed their behavior depending on who was in the gym. 
Members also participate in social events held throughout the year in addition to group workouts. ​​Some of these social events include CHAARG's annual formal, welcome party and weekly small group socials.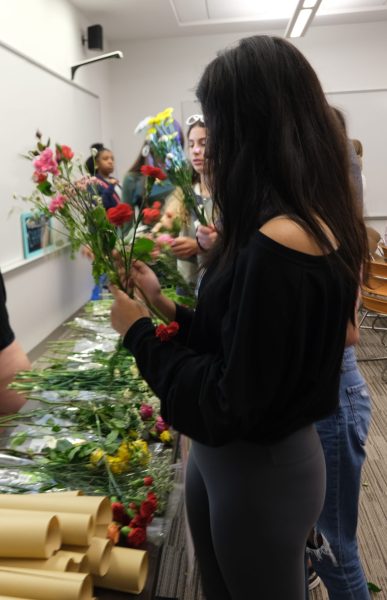 However, despite CHAARG's presence at DePaul since 2018, the group's secretary Shuyler Serafin said that membership numbers have been stable for some time.
"We're interested in spreading the word about our existence on campus," Serafin said. "I think that if people knew what we do, they would be interested in joining."
The group has a total of 83 members on campus, a slight increase of 66 members the previous academic year. Membership numbers differ between quarters, as a single quarter membership costs $40. 
"Our main goal is to continue to grow," Serafin said. "I think it is really nice to have a place where you can go to feel relaxed and calm. CHAARG should be a mental and physical safe space."
Having a safe space to release stress and exercise is a necessity for college students. 
"These are basic rights," Clev'anique Edwards, CHAARG VP membership, said. "It's a basic right to be comfortable with where you are and what you do. We do that with fitness, but we also do that with lifestyle." 
Maintaining good mental health for students remains one of the campus's top priorities, according to the Division of Student Affairs, DePaul has numerous resources listed on their website including University Counseling and Psychological Services (UCAPS) and the Office of Health Promotion and Wellness.