$4.5 million price tag on Super Bowl commercials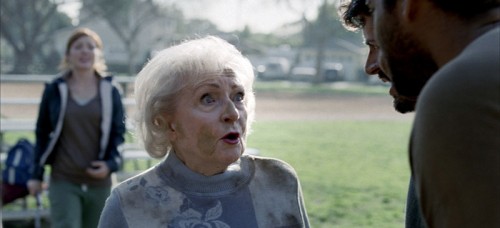 What is it about Super Bowl commercials that make us want to watch three-minute advertisements? Do we watch them to make us laugh like the famous Doritos commercials do? Do we watch them because of their emotional appeal as seen in the Budweiser Puppy Love commercial? Or, do we watch them to make us feel like proud Americans as the Chevy "God Made a Farmer" commercial did? 
Millions of people tune in annually to watch the two greatest teams from the NFL compete in the Super Bowl, but many also tune in to watch the commercials.
It seems that if you're not watching the Super Bowl, you're missing out. While on any average day, people are prone to skipping commercials — whether this means installing ad-block onto your computer or using the DVR to fast forward through those annoying interruptions — on Super Bowl Sunday, a 30-second to three-minute ad has the power to silence a room and become part of mass culture.
Are people choosing to watch the big game or the commercials? As a football fan, I'm excited to see the two best teams go head-to-head, but as a consumer, I also want to see who produced the best commercials. Come Monday morning in the office or in class, it's safe to assume that everyone will be discussing his or her favorite commercial. Morning news programs, such as, "Good Morning America," always have segments on the Monday following the Super Bowl on who won the prize for the best commercial. Super Bowl commercials are clearly part of our society's culture.
Daniel Azzaro, a DePaul instructor in the College of Communication, commented on the two different types of viewers during the Super Bowl.
"There are people who like the ads. You will see certain people turn away from the game when its commercials and people turn for the commercials," he said.
An absurd question that must be asked in regards to these commercials has to do with their price tag: should Super Bowl ads really cost $4.5 million? According to Forbes Magazine, this is actually a steal. According to their calculation, the ads should cost $10 million.
"The Super Bowl does tend to attract the big advertisers because they tend to have more money than anyone else," Azzaro said.
Not only will people be watching the Super Bowl because it's the Super Bowl, but there is a significant amount of controversy surrounding the 2015 game. Between the New England Patriots alleged use of deflated footballs, the Seattle Seahawks Marshawn Lynch $20,000 fine for obscene gestures, Seattle cornerback Richard Sherman's injury in last week's game and if Seattle wins, this will be the first time that a team has won back-to-back Super Bowls since New England in 2003 and 2004.
Whatever your reason is for tuning in, with a $4.5 million price tag, the commercials might just be more exciting than the game itself.