E-readers: Reading for the new millennium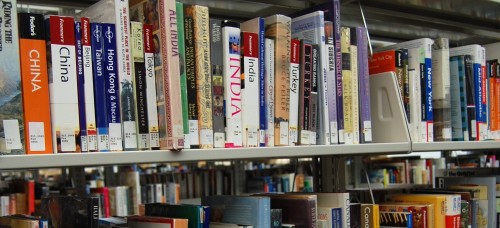 When it comes to modern versus old-fashioned, no matter the medium, the debate tends to follow similar tangents. The ones who see merit in the old ways believe newer changes will bring about detrimental effects to the general population, while the progressive side pushes for exploration into the unknown. In the case of e-readers and traditional books, the debate is no different.
"When it comes to cost, e-readers are probably the more practical option," DePaul senior Jonathan Kriston said. "You can carry a lot of books around in one tablet."
E-readers like the Kindle certainly have functionality on their side, but does that supposed practicality come at a cost? The University of Stavanger in Norway, cited in The New Yorker, indicated that we are more likely to "read more quickly (and less deeply) than when we move sequentially from page to page."
In other words, traditional books are better when we want to retain what we have read. In addition, some modern readers even prefer the look and feel of a classic paper tome, such as DePaul senior Caitlin Raleigh.
"I'm a printed book girl. I love everything about them … reading them also makes for a more interactive experience," Raleigh said. "Flipping backwards and forwards to find exact passages, refreshing your memory —  these are things that don't work well on an e-reader."
But what is the future of literary media? Are printed books being shoved out of the mainstream, or are e-readers merely a supplement to the world of literature?
"It's true that e-readers have brought huge changes," Raleigh said. "Some are great. People can pack all the books they want to read into one convenient device. Still, it seems to me that lots of writers want to be published the 'old-fashioned' way."
Certainly the popularity of e-readers is stagnating. In a recent article published by the New Republic, 65 percent of 6-to 17-year-old children said they would always want to read books in print. What makes this figure particularly amazing is that this percentage is up from two years ago, when it seemed e-readers might take over.
"For pleasure reading, I would definitely prefer an actual book," DePaul senior Hearn Derek said.
Derek is not alone in his sentiment. In a survey of over 300 college students from the U.S., Japan, Germany and Slovakia, 92 percent reported that in terms of sheer memory retention, they would choose a hard printed book every time. This is not to say that e-readers will ever fade out completely, however. They do have very practical uses and can be a useful tool.
"No matter what humanity has created, we've always wanted to have books around, books of every kind," Raleigh said.
Print is a medium whose relevancy has not expired, but is simply going through a disruptive transition. The timelessness of print has the ability to outweigh the functionality of e-readers. Books will continue to line shelves, now and in the future.
View Comments (1)