Keeping it local: Aldermen in North Side Wards
A break-down of the issues and candidates campaigning for Alderman in North Side Wards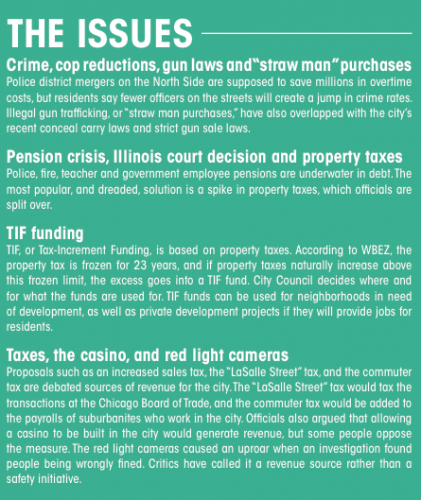 A flood of issues have predominated the mayoral debates, such as funding for CPS schools, the pension crisis and gang violence. On Chicago's North Side, residents, businesses and students have their own concerns closer to home.
DePaul sophomore Hope Herton is no stranger to politics. She has worked for mayoral candidate Bob Fioretti and currently analyzes data for 46th Ward alderman candidate, Amy Crawford. But as a resident of the 44th Ward, and victim of a break-in to her apartment last October, crime is one of her biggest concerns.
"I know there's been a big decrease in police officers," Herton said, "but crime has not decreased equally."
Joe, a manager at Wrigleyville's Pick Me Up Cafe who preferred to remain unnamed, said he trusts incumbent 44th Ward Ald. Tom Tunney to handle crime transparently.   
"Crime is a concern for everybody everywhere all the time," Joe said. "I run a business where we have late hours. I'm always going to do what I can to protect my staff, and I think that there needs to be more cops on the street."
When Lynn Olejniczak and her family moved to East Lakeview from the South Side, she assumed it would be safer. She was never afraid until a couple years ago.
"We started hearing about crime rates in the news," Olejniczak said. "Usually we would assume it's drunk people in Wrigley. When it started happening closer to home and earlier in the evening, you wonder and start to be afraid."
"We don't have the cops we used to have," Olejniczak said. According to DNAinfo Chicago, the 19th and 23rd police districts in Lakeview merged in 2012 to cut overtime costs and lost 100 officers.
For DePaul sophomore Camaya Brown, there are issues with violence in her Rogers Park neighborhood in the 49th Ward, but her primary concern is assistance for at-risk youth in other parts of the city.
"In the South and West side schools they don't have the same benefits that North Side schools do," Brown said. "I used to mentor at-risk youth. That's just why I'm so passionate because I know a lot of students didn't have the opportunities that I did as far as high school and everything."
Freshman Jasmine Hernandez of South Lawndale said her ideal candidate would give back to the community.
"Where I'm from is kind of lower-class," Hernandez said. "The streets could be cleaned. The students could use more money to be funded for the school."
Hernandez and Brown have not decided whom they will vote for yet, but they plan on researching the candidates through interviews and information on their websites.
Most DePaul students register to vote through the University's UVote program at freshman orientation.
According to Kristin Hagan from the Office of Student Involvement, the Student Leadership Institute registered 1,437 students to vote last summer, 1,093 of them were from Illinois.
Though students were registered to vote,  at-random interviews found that few were planning on voting, and some were not aware of the election, which takes place Feb. 24. 
"I didn't know there was an election coming up actually. I've never gotten into politics really," freshman Cassie Howard said. "I have my own views but I wouldn't say that I care enough. My family really was never into politics so I never really got into it myself."
Junior Dan Hansen is from California. He received a ballot in the mail, but he never sent it back.
"It's really bad of me actually. I'll probably register at some point," Hansen said. "Until I really come to terms with the fact that politicians can actually affect my life, I really haven't been all that involved in it."
Senior Shaza Loutfi of Edgewater in the 48th Ward works for mayoral candidate Bob Fioretti's campaign. Loutfi is registered to vote, but won't mark an alderman candidate on her ballot because there is no challenger to her incumbent alderman. 
"Personally I think there should be a challenger before just voting for someone," Loutfi said. "I think it's irresponsible to vote for someone when you don't know what they are about. That happens a lot in America. It's your right to vote, you can go ahead and do that. It's just irresponsible. I definitely advocate for people to know what they're doing when it comes to voting and politics."
Megan Deppen, Brenden Moore, Kathryn Eardley and Mariah Woelfel contributed to this report
Get to know the North Side aldermanic candidates: 
46th Ward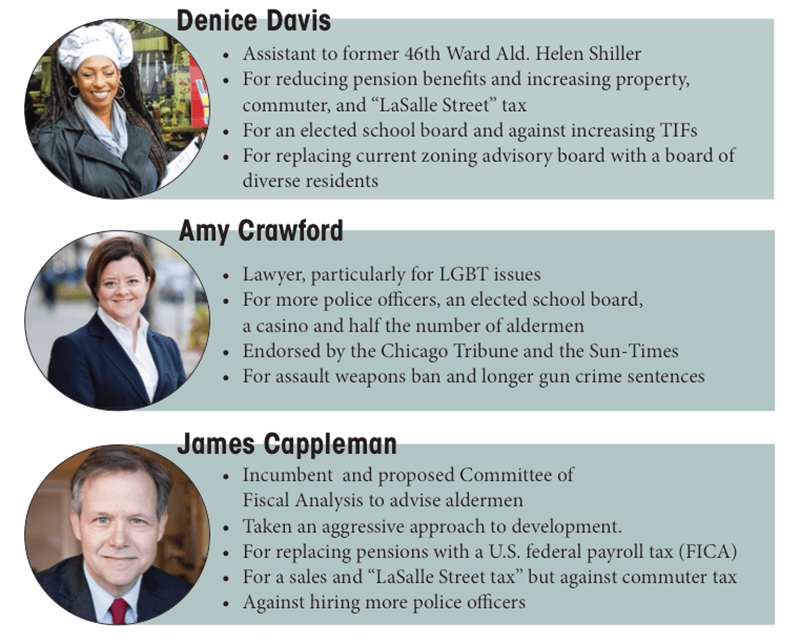 47th Ward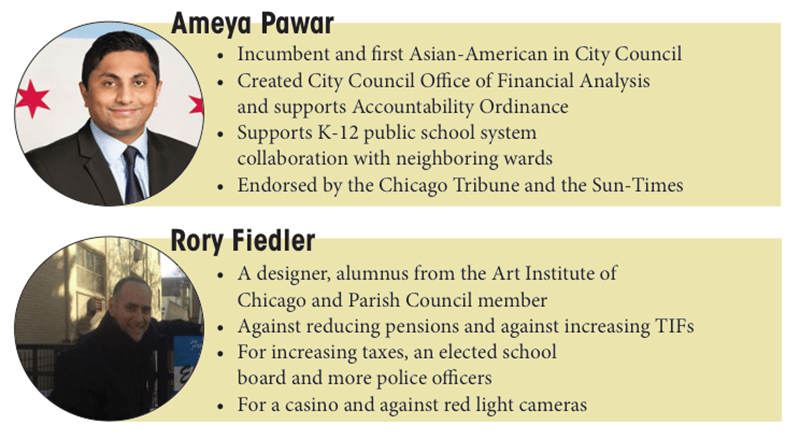 32nd Ward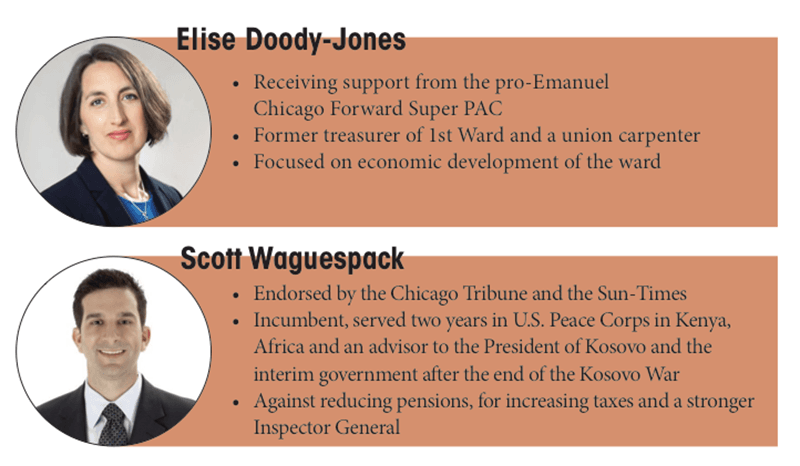 44th Ward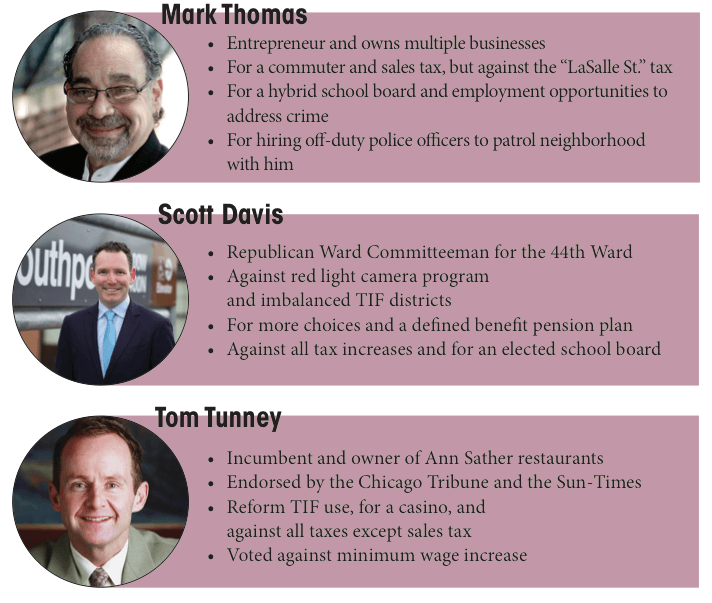 2nd Ward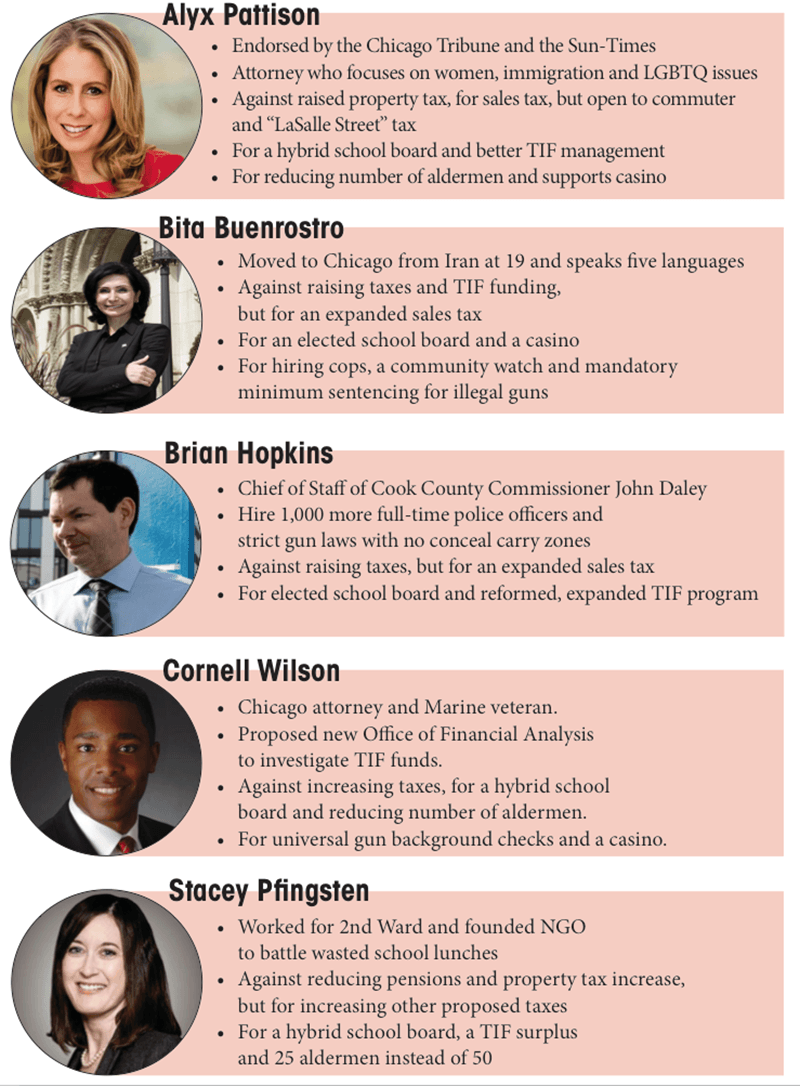 43rd Ward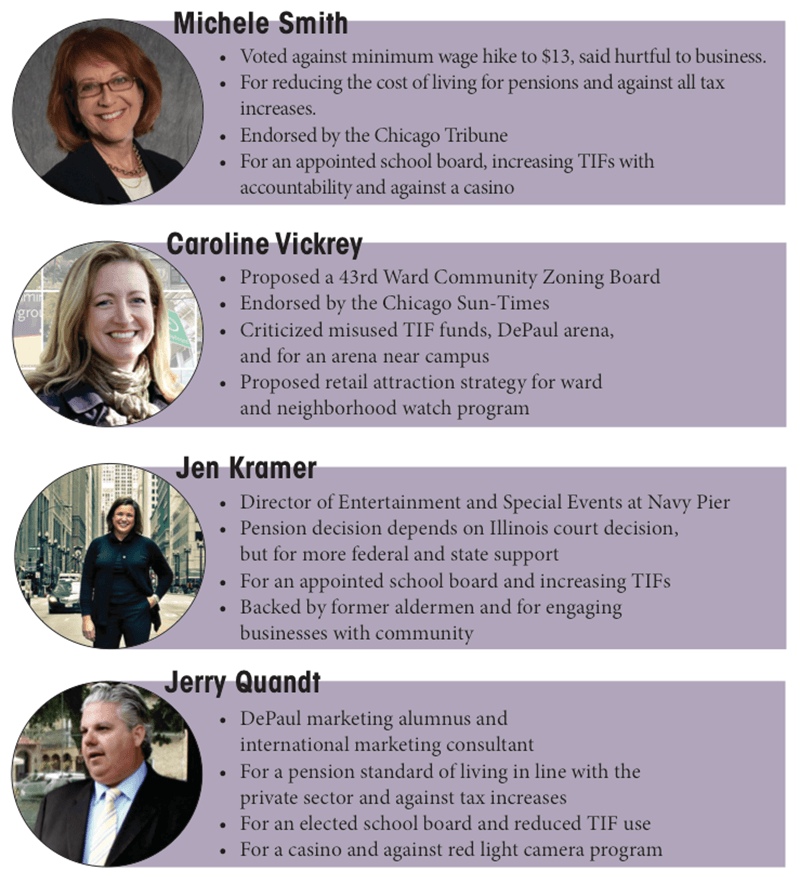 View Comments (1)