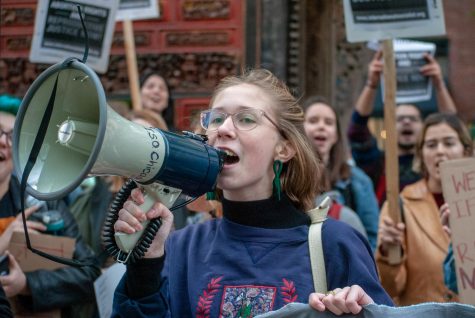 Daniel Schirmer, Copy Editor

October 8, 2018
A walkout spearheaded by DePaul's Students for Reproductive Justice (SRJ) was staged on the Lincoln Park campus on Oct. 4. In preparation for a larger rally at the American Bar Association in River North, about 75 students gathered in the quad and took turns voicing their distaste for t...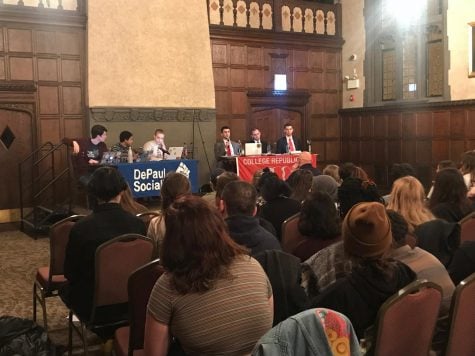 Amber Colón, Editor in Chief

February 19, 2018
In an evening rife with political disagreements, perhaps nothing was as shocking as DePaul College Republicans member Brenden Newell's comments towards the end of Tuesday's debate between the Republicans and DePaul Socialists. "I would've rather had a person (in office) who mildly sexually assaulted...