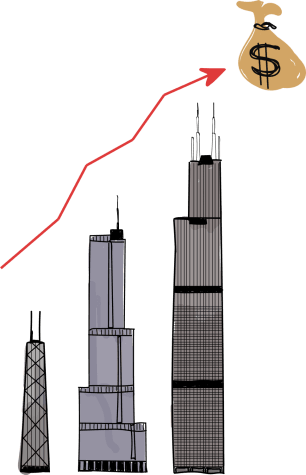 Doug Klain, Opinions Editor

April 8, 2019
When DePaul University junior Breya Jones heard that Illinois was raising the minimum wage to $15 per hour, she felt like it was a validation that her work is valued by the community. Like many studying at DePaul, she's a student employee at the university. "It makes me feel like even though I'm a...
Lacey Latch, Arts & Life Editor

October 8, 2018
ANNALISA BARANOWSKI | THE DEPAULIA Students are working more now than ever before, and for the first time, according to an HSBC Bank study published last month, students spend more time working than going to class. The study revealed that nearly 85 percent of college students are working while e...