St. Vincent DeJamz: Songs by Irish bands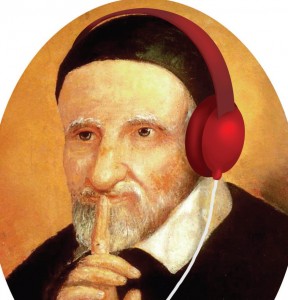 St. Patrick's Day was originally created to honor the life of St.Patrick, the patron saint of Ireland. The holiday has been adopted by Irish-Americans, and now, seemingly all Americans who want to be Irish for a day. St. Patrick's Day attempts to celebrate Irish culture, but unfortunately most celebrators are ignoring genuine culture in exchange for a day of binge drinking.
Ireland is home to incredible music in a wide range of genres. This playlist spans a variety of my favorite Irish songs from very political songs to, well, One Direction. Put some of these Irish staples on this St. Patrick's Day, while the corned beef and cabbage is cooking, instead of drunkenly screaming "I'm Shipping Up to Boston." Please, anything but "I'm Shipping Up to Boston."
1. U2­ — "Sunday Bloody Sunday"
I know what you're thinking. U2? That band that forced their album onto my iPhone? Yes, that band. While U2 has been heading downhill for what seems like forever, Sunday Bloody Sunday is arguably one of the best rock songs of the past 40 years. The Dublin-based band wrote the song about the Bloody Sunday incident in 1972, where British soldiers shot and killed 14 protesters. Although U2 is really, really, really awful now, this song holds up decades later and is one of the most powerful protest songs ever written.
2. B*Witched ­­— "C'est La Vie"
Everytime I hear "C'est La Vie"  I imagine me and my friends in elementary school, wishing we lived in the Smart House and dancing to this song on repeat. Out of all of the pop groups who faded out of relevancy in the early 2000s, B*Witched will always hold a special place in my heart because of this song.
3. The Irish Rovers — "The Unicorn"
My dad played this song constantly when I was growing up. The song was written by Shel Silverstein, and it's about Noah's Ark, but none of that mattered to me when I used to listen to it. This song is about unicorns!
4. One Direction — "Don't Forget Where You Belong"
One Direction is the current pride and joy of England, but member Niall Horan is actually from Mullingar, Ireland. Horan was one of the co-writers of this song, in which the members fondly think about home, while travelling the world, and for Horan, the home he's not forgetting about is the Emerald Isle.
5. The Dubliners — "Erin Go Bragh"
It can be annoying being named Erin on St. Patrick's Day, but the song "Erin Go Bragh" fills me with Irish pride as it's about the Irish overcoming the oppressive English. I'm ancestrally English and Irish, but I tend to ignore the former when this song is on.
6. The Cranberries — "Zombie"
Not only is "Zombie" my favorite Irish song ever written, it's my favorite song ever written. This could be said about almost any song by The Cranberries (seriously, the most underrated band of all time), but Zombie packs a punch that some of their other songs leave out. The song was written about two children who were killed in an IRA bombing.