You're here for who? Bands to check out during Chicago music festival season
We did the homework so you don't have to. Check back each week for the scoop on bands you can't miss at Pitchfork, Lollapalooza, North Coast and Riot Fest this year.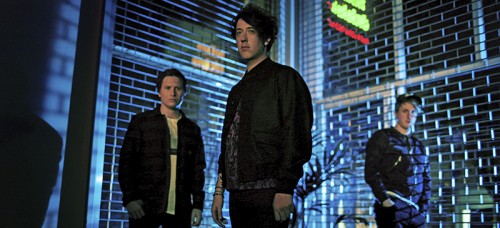 The Wombats
The Wombats should be more popular than they are. Finding a way to blend the garage rock revival movement with pop and alternative dance music, their set this summer is one not to be missed.
The English indie-rock trio is finally returning to the other side of the Atlantic to tour in support of their third studio album "Glitterbug," which was released April 13. Their first album, "A Guide to Love, Loss & Desperation" led them to great success, including their music being featured on television shows such as "The Inbetweeners" in the United Kingdom. While "A Guide to Love, Loss & Desperation" seems inspired by other popular British indie bands such as the Arctic Monkeys, "Glitterbug" is more reminiscent of British post-punk bands such as New Order.
Their new album is filled with a poppy energy, despite the depressing and anxiety-filled nature of many of the band's lyrics going back to their previous albums. The new pop influence is musically noticeable on tracks such as "Emoticons" and "Your Body is a Weapon," and should carry over well to a live performance. Despite the new sound, the lyrics are just as fun as ever, as "fun" is one of the signature trademarks of anything The Wombats ever put out.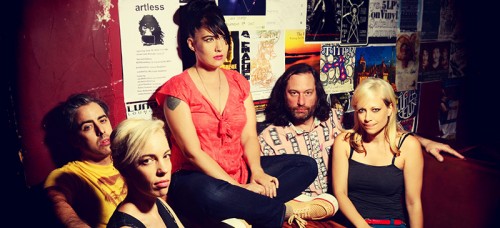 The Julie Ruin
Started as a side project for one of the most inspirational musicians of the past 30 years, The Julie Ruin should be mandatory viewing at Pitchfork this year. The band, which officially formed in 2010, is fronted by Kathleen Hanna, previously of Bikini Kill and Le Tigre, and also features Bikini Kill band mate Kathi Wilcox on bass, guitarist Sara Landeau, keyboardist Kenny Mellman and drummer Carmine Covelli.
The Julie Ruin initially began while Hanna was taking a break from the famed riot grrl band, Bikini Kill. Hanna released a lo-fi album under the pseudonym Julie Ruin. The album, which was recorded in her Olympia, Washington apartment, touches upon the themes of feminism, resisting police abuse and even crocheting.
In 2010, Hanna returned to the project with a full band and they released their first album, "Run Fast," in 2013. The album is filled with as much energy as Hanna's band from decades ago and combines the punk roots of Bikini Kill with the electro-dance fun of Le Tigre. The music addresses the same issues as Hanna's prior bands, such as feminism, with a type of snarkiness and honesty that Hanna has become known for in her lyrics. The song "Girls Like Us" can be seen as a rallying cry for girls who don't fit society's mold of what a girl should be.
The Julie Ruin was scheduled to perform at last year's festival, but pulled out of their performance due to a relapse in Hanna's Lyme disease, which she discussed in the documentary "The Punk Singer." Check them out at Pitchfork this summer.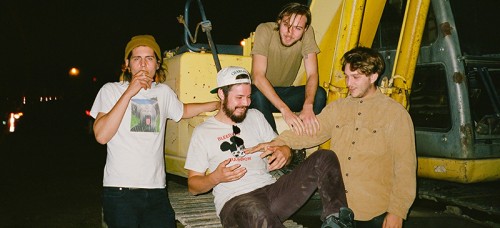 Ne-Hi
Quickly becoming one of Chicago's most exciting live bands to see, Ne-Hi is performing at North Coast Music Festival this September. The local band based out of Humboldt Park has become a Chicago staple lately, and even played at Reckless Records on Record Store Day last month before playing the Empty Bottle on the same day as part of the Chicago International Movies & Music Festival. After releasing their self-titled debut album last year, which was recorded entirely in Logan Square, the band, which consists of members Jason Balla, Alex Otake, Michael Wells and James Weir, has not taken a break and continues to churn out energetic live performances.
Their music spans a wide range of sounds on their nine-track release, while altogether emanating a relaxed vibe, especially on songs such as "Turncoat" and "Since I've Been Thinking." Describing the strong guitar riffs present throughout the album makes a reviewer feel like Goldilocks, as they are not too overbearing, but powerful enough to carry the album, they're just right. Another feature of the band worthy of praise is the double vocals from Balla and Wells, which complement each other well. The music itself is nostalgic, calling back to surf-rock bands of the '80s and '90s,' despite the fact that they are located thousands of miles from any ocean. Ne-Hi's popularity is only going to continue to grow after their past year of success, so attendees should make sure to check out their set at North Coast Music Festival.