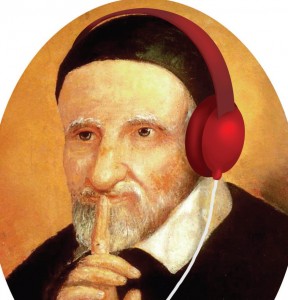 Recently, I've been noticing that the weather has a big impact on the music I listen to. When it's nice outside, all I can think about is walking to Lake Michigan and playing Frisbee with my friends. The songs I listen to this time of year are a lot more upbeat in anticipation of these fun beach days.
To me, it seems like a lot of people settle for top-40 pop songs to satisfy their need for fun summer music. If a group sets up camp near me blasting their Megan Trainor and Pitbull, I will pick up my things and move. Even though you won't hear these songs on B96, they will still set the tone for a great day at the beach.
1. "Until the Night Turns" – Lord Huron
Lord Huron just released a great new album, "Strange Trails," this past April. They're an indie-folk band, so a lot of their music is pretty mellow. "Until the Night Turns" is more upbeat than many of the other songs on the album, making it the perfect track for your beach day.  Can't you imagine playing volleyball in the sun with this song in the background?
2. "Cruel" – The Preatures
The Preatures are a really fun band to listen to, especially their song "Cruel," which makes it impossible not to bop around. Their album, "Blue Planet Eyes," is one of my favorites from 2014. If you like this song, I highly recommend you check out the rest of their album.
3. "Gold Rays" – Vinyl Pinups
This is such a fun song – when I listen to it I can't help but feel the urge to put on a wetsuit and go surfing, despite living nowhere near an ocean, and lacking the coordination necessary to surf. If this isn't the perfect song to listen to at the beach, I don't know what is.
4. "Chasing the Sun" – Hilary Duff
Hilary Duff hadn't released any new music since 2009, but surprised us all with three singles in the past year. I didn't think anything could top her 2003 album, "Metamorphosis," but my expectations were exceeded with her new music. Needless to say, "Best of Hilary Duff" was released way too early in her career, "Chasing the Sun" is perfection. Enjoy this catchy pop song – it's just right for a day at the beach.
5. "Coming Alive" – Kodaline
I've been listening to Kodaline a lot this past year. This band made transitioning from winter to spring music easy. Their music is really mellow for the most part, but this is one of many that have more energy. I haven't listened to their new album, "Coming Up for Air," as much as their past one, but I really like what I've heard so far. It's made me eager to sit on the beach and soak up the sun (note the reference to the Sheryl Crow song, which I probably should have included on this playlist).
6. "When I'm Away" – The Colourist
"When I'm Away" is another new release – this single just came out in March. It is a really high-energy song that has a summery sound. Just try picturing a snowstorm while listening to it – it's impossible, I've tried.