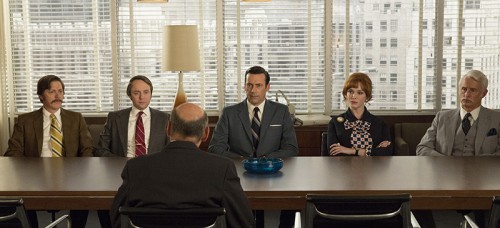 Calling "Mad Men" one of the greatest dramas ever isn't an overstatement. The way showrunner Matthew Weiner has so vividly captured the '60s (and now early '70s) while telling captivating stories of so many different characters over seven seasons is nothing short of brilliant. As the show approaches its series finale this Sunday, there's really no telling how the series will come to a close, but resident "Mad Men" aficionados Courtney Jacquin and Matthew Paras have three predictions on how the show might end.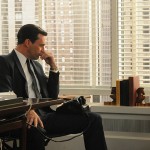 Don jumps from the McCann Erikson Building
Ever since the the premiere of "Mad Men" way back in 2007, viewers were given the visual of a man falling to his presumed death down the side of a skyscraper in the opening credits. That man you would assume is Don Draper, so it seems like the show has been leading to a jump since the beginning.
With the state of things at McCann Erikson after the absorption of Sterling Cooper & Partners, it's clear Don does not want to stay in that environment. Everyone is finding happiness, or complacency, in the end, but Don will never find that in his life. This building is a prison, and the only way to escape is out the window.
It's unlikely, though, that this ending will actually pan out. In interviews Matthew Weiner has hinted that this was a plan at one point, but it won't be the case now. We'll just have to wait until Sunday to see.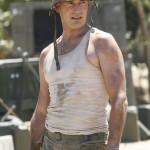 Don finds peace as Dick Whitman
This is the optimistic ending for this show, and it's one that I hope happens. Even if Don Draper is sometimes a terrible human being, he's also a very sympathetic character. During the last half of season seven, Weiner and his writers have continuously put Don in places where he is literally alone at the end of the episode.
Don has struggled with his identity all through his life, from growing up in a brothel to abandoning his past life as Dick Whitman to become Don Draper after the Korean War. The viewer has seen brief moments where Don has found happiness, particularly out west.
As he's adjusting once again to a new scenario, the best scenario is to come to grips with who he is and what he's not.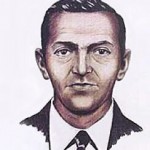 Don Draper is D.B. Cooper
In 1971 a Boeing 727 was hijacked between Portland and Seattle. No one was injured, but the hijacker, known as D.B. Cooper, parachuted from the plane and was never found. There are a lot of creepy details that could lead to this scenario — Don is currently due West, the jumping imagery stands, and it's a weird homage to Bert Cooper, who keeps coming to him in a dream. SC&P never got a major airline, so Don just had to take one — literally — for himself.
Reports from the time described Cooper as charming, mysteriously and oddly calming when he hijacked the plane.  Throughout the show, that's all the audience has seen Don Draper too.
Need further convincing? Look at Cooper's sketch and how much it looks like Jon Hamm.