Briefs: University shootings, House speaker race
This week, an alleged affair added controversy to the house speaker race, a confrontation among students in Arizona escalated into gunfire and one student was killed in a Texas housing shooting.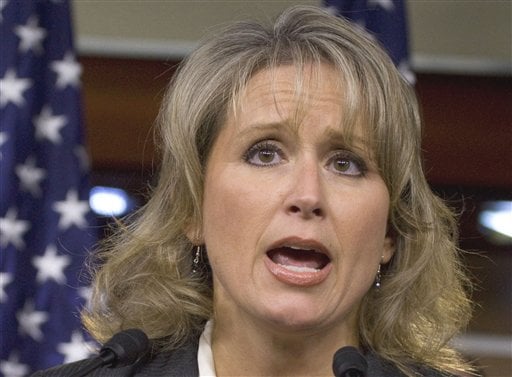 Affair allegations add to race for House speaker
A North Carolina congresswoman thanked fellow Republicans for their support Friday after many received incendiary emails alleging an affair between her and House Majority Leader Kevin McCarthy, according to two Republicans in the closed-door meeting.
The emails arrived at a time of bitter division within the House GOP and the Republican Party nationally, with hardline conservatives increasingly at odds with more establishment-aligned figures, including McCarthy.
Rep. Renee Ellmers stood up to speak in an open-microphone portion of the meeting held the morning after McCarthy shocked the House by taking his name out of contention to become the next speaker. McCarthy was the front runner in the race to succeed Speaker John Boehner, whose resignation begins at the end of the month
She thanked fellow lawmakers for their support and prayers and said she was sorry they had received the emails. She described the messages as "batshit crazy." She said it was daunting to be a woman in Washington but that she was a "tough cookie" and could handle it.
McCarthy was not in the room at the time.
The two Republicans who described Ellmers' comments spoke on condition of anonymity to disclose the private discussion.
Later, in a statement, Ellmers said "As someone who has been targeted by completely false accusations and innuendo, I have been moved by the outpouring of support and prayers from my colleagues, constituents and friends. Now I will be praying for those who find it acceptable to bear false witness."
McCarthy denied earlier this week that his decision to withdraw from the speaker's race was related to a letter from one backbench lawmaker demanding that any candidate with embarrassing misdeeds in his past should withdraw.
In recent days, several lawmakers have reported receiving emails about the allegations, apparently from a right-wing activist known for spamming Republicans.
McCarthy's spokesperson declined comment.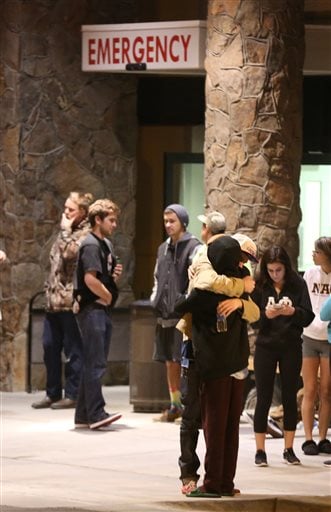 1 dead, 3 wounded in Arizona university shooting
An overnight confrontation between two groups of students escalated into gunfire Friday when a freshman at Northern Arizona University killed one person and wounded three others, authorities said.
University police chief Gregory T. Fowler identified the shooter as 18-year-old Steven Jones and said he used a handgun in the shootings at about 1:20 a.m. Friday. Police were still interviewing Jones and he had not been booked into jail Friday morning.
The university in a statement identified the student who died as Colin Brough. The victims being treated at Flagstaff Medical Center are Nicholas Prato, Kyle Zientek and Nicholas Piring. The hospital said it couldn't release any information on conditions.
"This is not going to be a normal day at NAU," Rita Cheng, school president, said. "Our hearts are heavy."
She called it an isolated and unprecedented incident and said classes would go on as scheduled Friday.
The parking lot where the shooting happened is just outside Mountain View Hall dormitory on the Flagstaff campus, which provides housing for many of the campus' sororities and fraternities. The gate to the dorm's main entrance was closed Friday, and police had the surrounding area taped off.
Iowa City, an Iowa-based Delta Chi fraternity said Delta Chi members were involved, but offered no other details.
Alex McIntosh, a friend of Zientek, said he worked part time at the High Country Conference Center while attending the school full time.
"He's very calm, very respectful, has a great manner, calm demeanor and you'd never expect him to be caught up in something like this," McIntosh said.
Brough was from Castle Rock, Colorado, about 30 miles south of downtown Denver. Randy Barber, a spokesman for Douglas County Schools, confirmed that Brough graduated from Castle View High School in 2013. He said the school district had activated a crisis team to support students and staff at the high school.
Student Maria Gonzalez told The Associated Press that she at first suspected firecrackers when the shooting happened.
"I was studying for an exam so I looked out the window and see two people running, and that's when I realized they weren't fireworks, they were actually gunshots," she said.
Arizona political leaders voiced support for the university and the surrounding community, with Gov. Doug Ducey calling the shooting heartbreaking. He said the state stands ready to help in the investigation and response.
Rep. Ann Kirkpatrick, who lives in Flagstaff, expressed confidence that the city "will only grow stronger in difficult moments like these."
The Flagstaff shooting came on the same day that President Barack Obama was scheduled to visit Roseburg, Ore., where eight students and a teacher were shot and killed last week at Umpqua Community College. The gunman in the Oregon shooting wounded nine others before turning the gun on himself.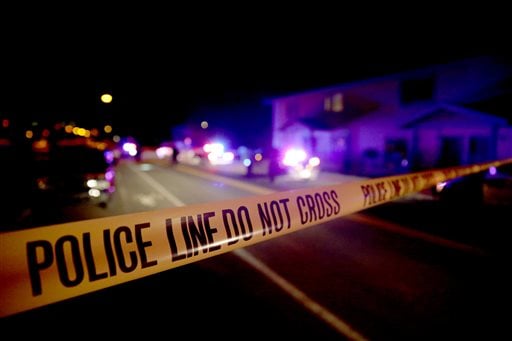 1 killed, 1 wounded in Texas

 

student housing shooting
One person was killed and another wounded during a shooting Friday at a Texas Southern University student-housing complex, and the Houston campus has been placed on lockdown, university and police officials said.
Houston police spokesman Kese Smith said a possible suspect has been detained. The shooting was reported around 11:30 a.m. at University Courtyard Apartments, a student-housing apartment complex on the edge of campus.
Smith said it wasn't clear whether the individuals were students, but he said one person was killed and another wounded.
University spokesman Kendrick Callis said the campus is on lockdown and classes have been cancelled at the school, which has about 9,700 students.
Police and emergency vehicles were at the scene, though no additional details were immediately available.
The incident occurred just hours after another shooting near the same housing complex. The university said in a statement that the earlier shooting occurred early Friday morning, and that the school was increasing police presence on campus. Details about the earlier shooting weren't immediately available, and it's unclear whether the shootings are related.
Houston police tweeted early Friday afternoon that a possible suspect had been detained.
The university has about 9,700 students.
The incident follows a fatal shooting earlier Friday at Northern Arizona University, where an overnight confrontation between students escalated into gunfire that killed one person and wounded three others. There was another shooting Tuesday at TS, but there is no indication that that shooting was connected to this one, according to the New York Times.
This is the most recent shooting on a college campus. Last week, nine people were fatally shot at Umpqua Community College in Oregon.