Beyond the 'easy a': Get the most bang for your buck in harder DePaul classes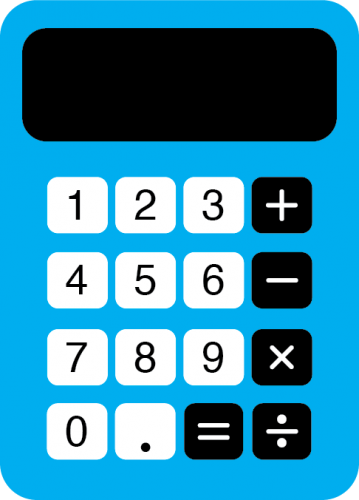 End of the quarter anxiety can cause students to question their class choices, procrastination tendencies and overall life path as they gear up for finals and choose their classes for the December intersession and winter quarter.
While the DePaul Student Government Association made past course evaluations available for the College of Computing and Digital Media, the Driehaus College of Business, College of Law, School for New Learning, College of Science and Health and The Theater School, this doesn't necessarily make the course cart any easier to navigate. Students must still be aware of which classes to search for in the first place.
As classes begin to increase in difficulty, students should use all the resources they have availbale to them to ensure that they are choosing classes that are the right fit. From reading previous course evaluations to sorting through Rate My Professors to word of mouth, students have plenty of ways to create their ideal schedules.
While some students seek to take easy classes to lighten their load and allow more time for extracurriculars, others tackle challenging courses to get the most out of their education.
"I try to sign up for a good balance of courses that will keep me stimulated and interested," DePaul junior Selena Wolfe said. "At the same time I don't want to overexert myself by taking classes I don't think I can handle."
Like Wolfe, Katie Scheuber, a DePaul junior, doesn't shy away from challenging classes.
"I like to sign up for classes that I know are more challenging because I'll most likely learn more from them," Scheuber said. "You get more bang for your buck. College isn't supposed to be easy after all."
With DePaul undergraduate tuition prices ranging from $35,680 to $36,800 a year, stocking up on easy GPA boosting classes might not make much financial sense.
"I took a class once that was so easy it actually made me a little mad," Scheuber said. "It was a waste of money and time. I knew all the material and the projects weren't even useful to me."
For a full-time student at DePaul taking four classes, each individual 90 minute class ranges in cost from an estimated $148.66 to $204.44. A 10-week class in its totality ranges from $2,973.25 to $4,088.89.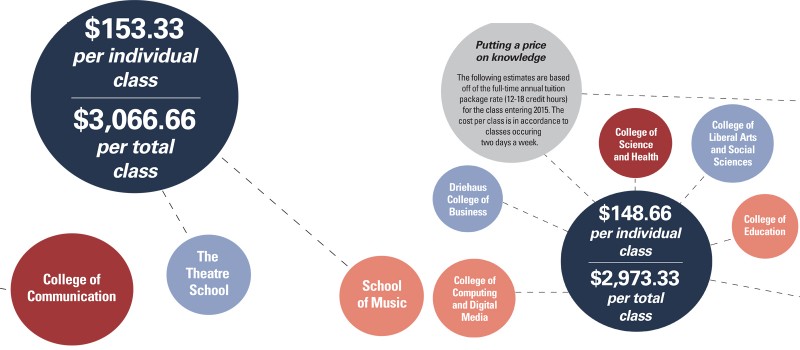 While easy classes might seem tempting as class registration comes at a time that is right around mid-terms with finals fast approaching, easy classes can turn out to be an enormous waste of money.
Additionally, avoiding difficult classes is contradictory to the meaning of higher education in the first place. Failing to challenge yourself means missing out on a great deal of knowledge, which can make you miss the mark beyond the grading scale.
Easy classes can also be boring and repetitive. Spending a total of 1,800 minutes in a class that isn't intellectually challenging or stimulating can lead to greater regret than taking a class that will help you discover new abilities as you challenge your limits.
Margaret Storey, an associate professor in the DePaul History Department, sets out to make her classes interesting. The extra rigor just comes with the territory.
"I'm a big believer that encountering new ideas and encountering the complexities and depths of human history, especially in conversation with other people, changes us," Storey said. "It makes us curious, and it makes us want to think more deeply about everything in our lives, not just the material in a single class."
Beyond the benefits of deeper thinking, the satisfaction that comes with succeeding in a challenging course should also not be overlooked.
"When I do well in a class that was intellectually challenging for me, it's something that I'm proud of," Scheuber said.
Storey sees demanding classes as an opportunity for personal student growth. "They make us more aware of our own abilities, our potential and possibilities," Storey said.
Even if you do end up struggling in a difficult course, sometimes the payoff might be greater than succeeding in a class that was painfully repetitive and boring. Students will undoubtedly face challenges when they graduate, and breezing through college classes will do you no favors in the long run.
No matter what kind of classes you sign up for, it is important to try to make the most of them.
"I go into every class knowing that I'm going to try my best with whatever is given to me and whatever happens happens," Scheuber said.
Yazmin Dominguez 
contributed to this report.