DePaul women's basketball handles Bonnies, advance to WNIT semifinals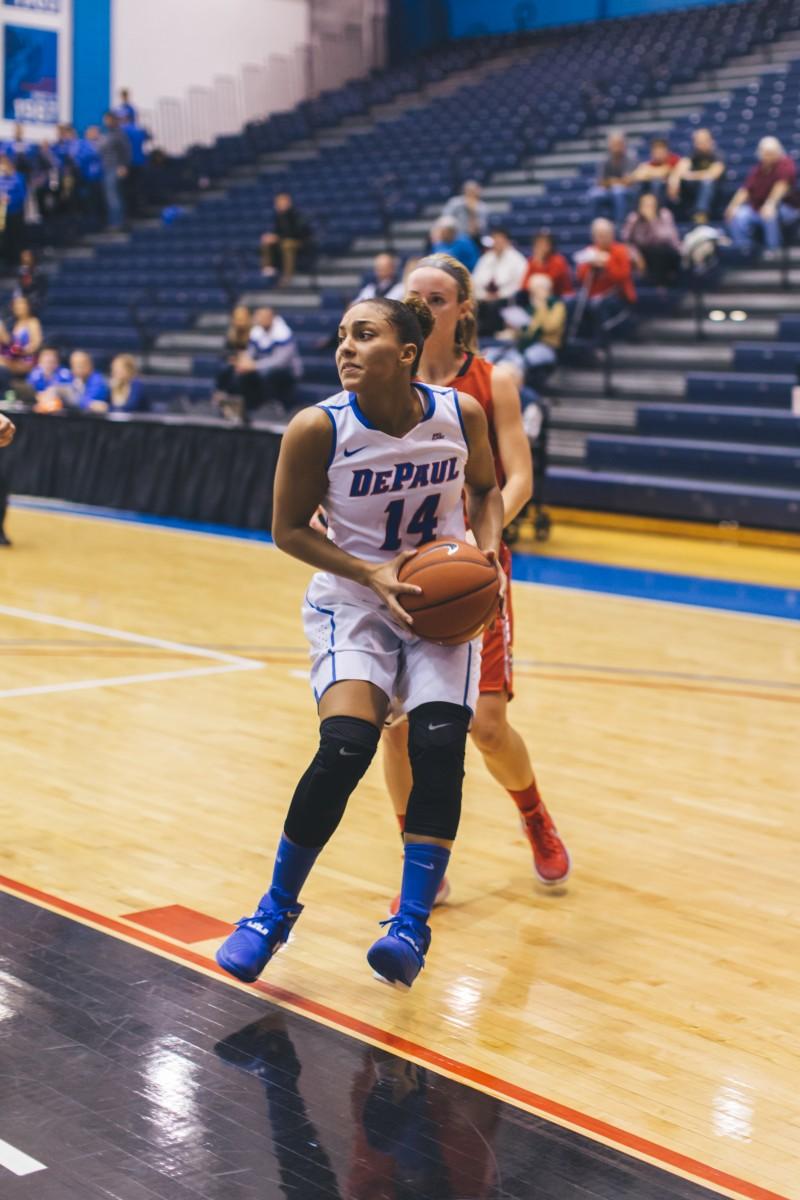 The DePaul Blue Demons beat the St. Bonaventure Bonnies 77-54 Sunday afternoon at McGrath-Phillips Arena.  With the win, DePaul advances to the semifinals of the WNIT Tournament.  They will face either Indiana or Chattanooga this Thursday, as those two schools square off Tuesday night. 
Guard Jessica January led the Blue Demons with 19 points on 7 for 14 shooting, while grabbing 4 steals and dishing out 6 assists.
Both teams struggled offensively out of the gate, but a January jump shot put the Blue Demons in front 7-5 with 5:45 remaining in the first quarter.  The next point scored in the game would come at the 3:21 mark when Katie Healy of the Bonnies sank an open look to tie the game at 7-7.
DePaul would enter the second quarter with a 17-11 lead, and never looked back.  Forward Mart'e Grays scored two of her 13 points off of an easy layup with 5:56 to go in the half, increasing their lead to 23-16.  After 20 minutes of play, the Blue Demons were up 34-19.
The two offenses each found their rhythms early in the second half.   A pull up jumper from Miranda Drummond with 3:36 to play in the third cut St. Bonaventure's deficit to 15, but DePaul responded by finishing the quarter with a 55-37 advantage.
The Blue Demons led by as many as 27 in the fourth quarter, thanks to an Ashton Millender triple that made it 77-50 with 1:08 remaining.  A few more buckets from the Bonnies in the final 49 seconds of the game finished the scoring for the night.
DePaul improves to 2-0 this season, while St. Bonaventure falls to 1-1.  Forward Megan Podkowa had her second straight double-double of the young season, tallying 14 points and 13 rebounds.
Next up on the schedule for DePaul is their WNIT semifinal match up on Thursday.  The opponent, time and arena will be determined later in the week.