The presence of greatness: An adoration of Kanye West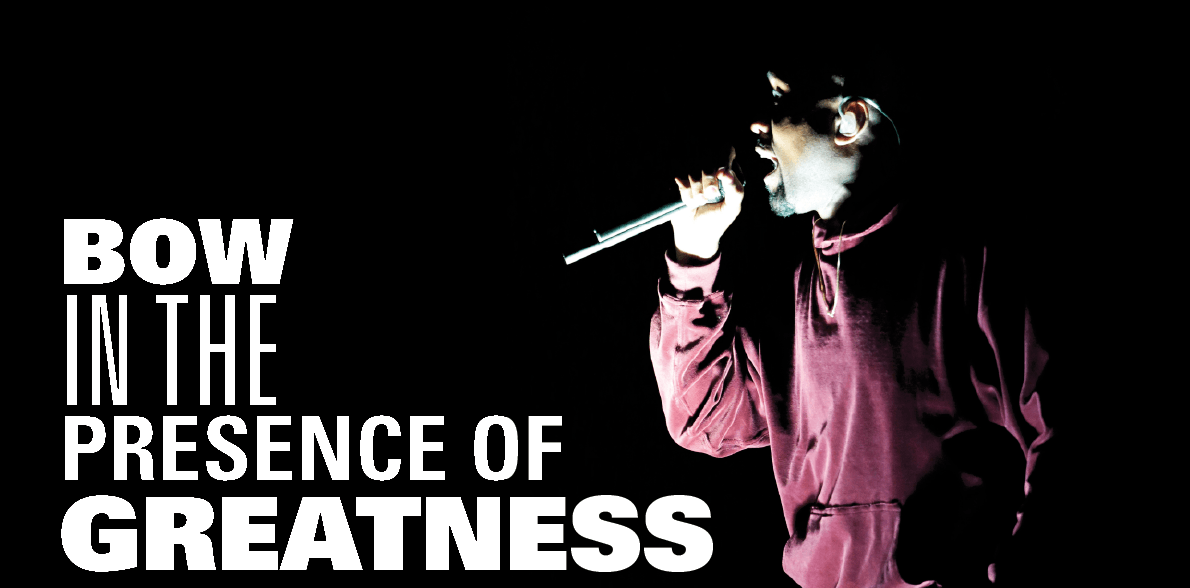 Yeezus has risen, once again. We gather here to honor Kanye West, the one true savior of the music world who has graciously bestowed upon us another gift.  We are honored by his presence, greatness and yes, even lateness, and come to celebrate his living legacy.
His best gifts of music
"I'm In It" — This is the epitome of Kanye — a song so ridiculous and over the top, and yet it remains perfect. This is his universe, and we're all just living in it. Assassin, with his distinct Jamaican accent, and Justin Vernon, with his lullaby indie vocals, act as the perfect bridge while Kanye absolutely kills it in each verse.
"Touch the Sky" — There's nothing that makes me feel more like being a white suburban kid than driving around to this song, but I'll be damned if I care. This is an appreciation of early Kanye and the track is just fun.
"All of the Lights" — Besides the all-star cast and Rihanna's infectious hook, "All of the Lights" pairs an epic anthem with accounts of Kanye's difficult relationship with fame. It's an ultimate high juxtaposed with personal lows, showcasing West's lyrical and pop genius.
"Love Lockdown" — Just try not to move when the drumline percussion drops on "Love Lockdown." "808s" was the height of Kanye's autotune, love song phase, but also grew his production style into stadium-sized hits.
"We Don't Care" — A song so cold, Yeezy has to give a warning. The first song on his first album, Kanye tackles poverty, drugs and racism.
His greatest commandments
I.
II.
I just talked to Jesus. He said, 'what up Yeezus?'
III.
Don't let me into my zone.
Don't let me into my zone.
Don't let me into my zone.
IV.
I'm goin' after Shakespeare. I'm goin' after Walt Disney. I'm going after Elon Musk. Okay, he is living, but he's my boy.
V.
What's worse, the pain or the hangover?
VI.
You have distracted from my creative process.
VII.
I will be the leader of a company that ends up being worth billions of dollars, because I got the answers. I understand culture. I am the nucleus.
VIII.
You may be talented, but you're not Kanye West.
IX.
I am so credible and so influential and so relevant that I will change things.
X.
And yes, I have decided in 2020 to run for president.
Read more on Kanye:
The groundbreaking spectacle of "Yeezy Season 3"