Based on an unproduced, shelved play, "In Moonlight Black Boys Look Blue" written by DePaul grad Tarell Alvin McCraney, comes the critically acclaimed film "Moonlight." Written and directed by Barry Jenkins (his second feature following "Medicine for Melancholy" in 2008), "Moonlight" follows a three-part story that spans the 16-year life story of Chiron, from a bullied elementary school student to well into his adulthood. The genuine character study of "Moonlight" discusses African-American experiences, sexual identity and drug use in the south of Florida.
"Moonlight" director Barry Jenkins — who also penned the expressive script — and playwright Tarell Alvin McCraney spoke with The DePaulia about their imperative work of art that opened Oct. 28.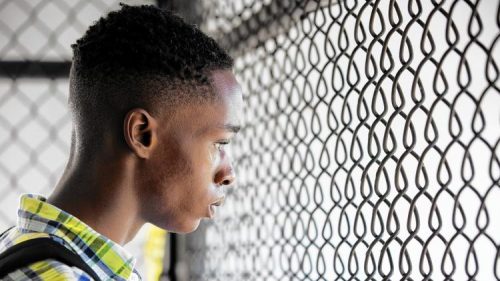 "The play was never written or performed. So if you're looking for it, you won't find it. It was written as a story/script with lots of visual queues. Unlike my other work, which is written in play format, it came to me visually," McCraney said.  "There was no event that took place in terms of the writing of it. This was something much more introspective and character driven. Even though it does have an arc, Barry adheres to it in a way that is sublime. It was something that was personal to me and that I was trying to meditate on those demons."
Told in three distinct sections ("Little", "Chiron" and "Black") with three different actors, is A24's next installment of their everlasting effect of quality storytelling. "Moonlight" opens with Chiron, called "Little," at 10 years old, being chased by his bullying, rock-throwing peers as he flees to a hidden Miami crack den. Coming to his rescue is Juan (an exquisite, loving role portrayed by Mahershala Ali) the drug king who literally shines bright, discovering the reticent schoolboy. "Whatcha doin' little man?" he reluctantly asks. Little's refusal to speak get to Juan, who sympathizes with him. Juan's humanity feeds him, so he teaches Chiron how to swim on the Miami shorelines and ultimately becomes the role model Little never had. Little's hint at homosexuality arises with his interactions with his friend Kevin (Jaden Piner).
A flourishing aspect of "Moonlight" is the accurate portrayal of the aesthetics. The second act "Chiron" — played by The DePaul Theatre school student Ashton Sanders — escalates the characterization and plays off of supreme stereotypes, but never does the film fall into them; the directors and actors utilize them and challenge their qualities.
"One of the ways that I describe the original work is that it really was an investigation of my life up to that certain point. I was at a crossroads, I just graduated from DePaul — go Blue Demons — and I was still living in Chicago and was about to go off to grad school. I had been writing plays but I wanted to find a poetic way to show, 'If I made a turn here, what would my life be?' My mother had just passed away; there was no one to answer questions about me as a child," Tarell said.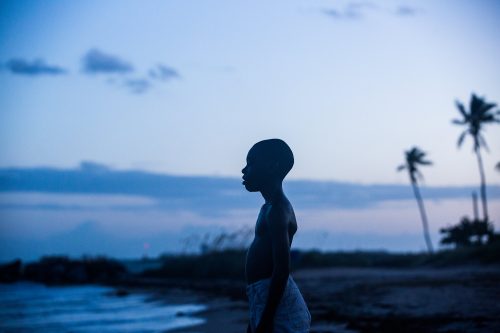 "Simple questions about who you are as a person, 'Did you have high blood pressure?' 'Did your parents have high blood pressure? 'Do you have a history of Leukemia?' I did not know the answers to those questions."
"I was trying to put a narrative together, 'Okay, if I take a left at this point, what would my life look like?" Then of course, there are parts where Barry brought aspects to the narrative that were absolutely authentic."
The technicalities behind the production of "Moonlight" create a crisp, fresh look of beloved Miami locations. The shoreline and others shown in the film are an integral part of the plot and the story and characters themselves. Using these images to their disposal, the beachfront and ocean are utilized throughout the film to offer a break from the real world.
Throughout the production, Jenkins and McCraney used simple, direct detail in each of the three parts to create this everlasting ladder, continuously building on each aspect of Chiron and the idea of masculinity.
"Tarell and I are from this place (Miami), and the cool thing is that the swimming scene, Alex R. Hibbert ('Little' at age 10) actually learned how to swim in that scene, and he did. It was a combination of the budget and the Miami ocean," Jenkins said.  "I also didn't let the Kevin's and the Chiron's (three of each) to meet either. The first time André Holland and Trevante Rhodes hear each other is the phone call. He's actually listening to André Holland's voice and they are reconnecting. There is that realism and that authenticity that you asked about."
The final chapter is "Black" which takes place 10 years later than "Chiron". Now well into his adulthood, Black (a subtle but strong Trevante Rhodes) revisits past characters and defining moments of his staggered life. Resonating with real emotion, the final act meshes many of the tangible thematic values that "Moonlight" deservingly portrays with clemency.
"What 'Moonlight' says about black masculinity, I am not 100 percent sure," McCraney said.  "I wish I had some sort of language for it, what I do know is that I'm watching a kid perform the masculinity that he wishes he saw in his life. He's not living it, he is not inhabiting it, he's performing it in a way that is cutting him off."
McCraney also said that the language of the film, the way characters communicate with each other is also important for understanding the film's narrative.
"What I do know is that I'm watching a kid perform the masculinity that he wishes he saw in his life. He's not living it, he is not inhabiting it, he's performing it in a way that is cutting him off.  Just like his sensitivity towards his sexuality, so I don't think he is doing it in an active form of repression. I think he's saying, 'I have to survive this world, I will now put that on and perform it the best I can.' And then at some point he is allowed to unlock that," McCraney said.
"I used to have an abandoned house about a mile from me. I would walk that mile, climb the fence, get me a grapefruit, and that was so much joy. Now what was going on in that house? God only knows," Jenkins said.