Directors Josh Gordon and Will Speck reunite as career collaborators for the raunchy, holiday bash that is their "Office Christmas Party."
Clay Vanstone (the hard-partying and eccentric T.J. Miller) stars as the Chicago branch manager of Zenotek, aimlessly trying to lead a few SNL cast members (Kate McKinnon as Mary – the flatulent HR rep with a knack for cheese displays – and Vanessa Bayer, the awkward single mother who gets frisky with a co-worker) to success.
Harrowing down upon Clay is his CEO sister Carol (Jennifer Aniston), whose authority dawns the everlasting conflict in any office setting ever depicted on screen: layoffs and cutbacks. This holiday season doesn't have the budget, the time, or the patience for eggnog and Jingle Bell Rock. Although Clay's second-hand man Josh (Jason Bateman) and Josh's old flame Tracey (Olivia Munn) have one last idea to impress their biggest potential client.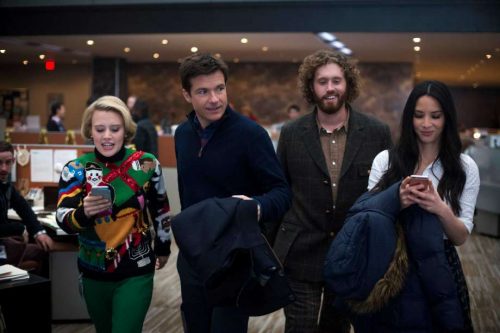 Let's party.
Co-directors Josh Gordon and Will Speck ("Blades of Glory" and "The Switch") along with actor T.J. Miller phoned in with The DePaulia to discuss their implications and the importance of comedy in a time of need.
Coming off an extensive history and mentioning their momentum going forth, "Office Christmas Party" is the first feature in which Gordon and Speck began from scratch. With "Blades of Glory" and "The Switch," Speck and Gordon became involved with those projects when they came on as directors and then developed from that point on. Sony already had a script for "The Switch" and Ben Stiller had "Blades of Glory" churning.
Outside of the feature film category, the directors started off with a senior short film titled "Culture" in their time as NYU film school roommates. The short was nominated for a 1999 Academy Award. From then on the two worked on many commercials and ad campaigns, eventually creating names for themselves and bonding over unlikely friendships.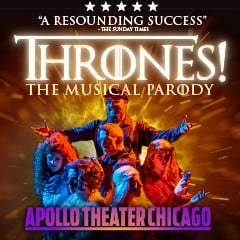 "We did a Motorola commercial campaign a few years ago where we brought in T.J. Miller for his first commercial. He played a smart phone who was lazy. He was brilliant, funny and very improvisational," Gordon said.  "It was from that we realized he should be the lead in the movie because he brings a whole different part to it. We were excited to make him different than his role on "Silicon Valley" or "Deadpool" by giving him some real heart and sweetness."
"He really is magnetic. He's a sweet guy," Speck added.
Once T.J. Miller got ahold of me and found out that DePaul University was on the line, he couldn't hold back on anything, not his language, not his upbringing, not the Cubs, not anything. I didn't even ask a question yet.
"Chi-Town, 312 mo**********. Talk about Lincoln Lodge, downtown Chi. With that comedy scene in Chi-Town, tell me you're at North side. Don't get too close to Wrigleyville cause I hear it's magic over there, Miller profoundly blabbed.  "You better have a beer and a burger at the Billy Goat. I came up with the Chicago scene so now we're just all inside references to Chicago. Know what I'm talking about, Addison? Hit it."
The mid-afternoon burst of laughter took awhile to reside. But finally, Miller got to the point.
"This was a good opportunity for me to say to America that I don't just play an abrasive blow-hard a**hole who sort of insults anybody and everyone very sharply. I guess at the Motorola commercial, Gordon turned to Speck and said, 'I think this is Clay. I think he can play Clay,'" Miller said. "I don't really have an ego cause I'm a nihilist which means nothing means anything, so anything can mean everything. It is everything to me to try and make the best comedy that I can and that involves collaborating."
Utilizing the city's winter, the film was shot and set in Chicago. A Brown Line El' sequence depicted Bateman's character going through a divorce, aesthetically displays a shot that merely resembles John Hughes' "Planes, Trains, and Automobiles" – an obvious favorite of Speck and Gordon.
The film shines on the holiday spirit, messaging to the audience that co-workers do, in fact, act as a family. And dislike them or not, it's the holidays and it's time to party.
"We've got a lot of work to do, right? As a country, we need to check out 2017. And so in the meantime, we should just party our way through the holidays. Drink too much eggnog, okay? Have too much eggnog, go and see a funny movie, watch sports, stay home and watch something funny," Miller said.  "It's not time to argue or fight with family this Christmas season. It's time to go see a movie, just take your mind off of it. We're going to settle into what this is going to be. Comedy is like kindness, it can be universal."
As the wide ensemble party their Christmas themed sweaters off (and pants, too), 3D printing their genitalia, throwing vending machines out of a sky-rise, lighting Christmas trees on fire and trying to jump the Chicago river in a minivan – a few things remain clear.
The film does take some drastic turns, veering away from the core abilities of the credible actors and transferring them to forced subplots that ultimately take away from the intimacy that was efficient in "Office Christmas Party."
And while the film does have its high and lows, it's a worthy addition to directors Gordon and Speck's promising comedic film work, and a constant reminder to how far they've come from being roommates to directing partners.
"At first we just started helping each other with our projects. In a good way, you sort of hang on for dear life to anything that can get you through. I think for both of us, we both had jobs and we both wanted to make movies and we were the way back to each other," said Gordon.  "We easily could have gotten lost in our day jobs, but the fact that we were roommates and wrote together every night was important. And that kept us on track for what we wanted to achieve. Giving some accountability to one another was an important step."
"Office Christmas Party" is now in theaters.