Italian parliament proposes paid menstrual leave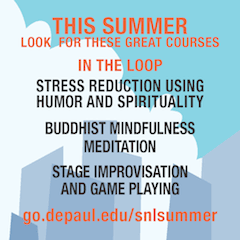 The Italian government introduced new legislation that will require employers to offer women a three-day paid menstrual leave, which is aimed at serving women who experience painful and hard-to-manage periods, but some are worried that it would provoke some businesses to hire fewer women.
Chicago City Council and Cook County commissioners voted in 2016 to exempt taxes from pads and tampon purchases, which were previously categorized as "luxury items." On Jan. 1, the "pink tax" was finally removed from these items.
When news of Italy's proposal broke just a couple of weeks ago, many in the United States wondered if anything similar could happen in the years to come. Of course, under the Trump Administration, affordable healthcare and access to reproductive care may become increasingly difficult to access.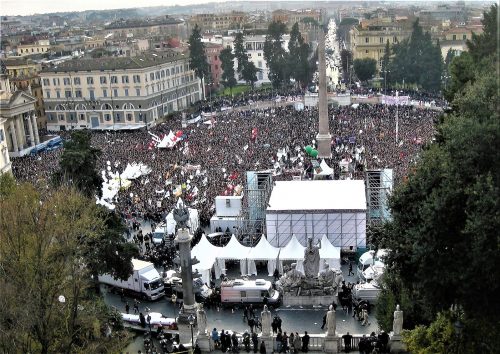 "The first thing I thought was that this was really cool, because I know some people that have really painful periods," senior Mercedes Posadas said. "It makes it hard to concentrate sometimes when all of the sudden, in the middle of work or class, I get cramps. I have to take a minute."
However, the U.S. falls far behind Italy and other "developed" countries like Canada and the United Kingdom. Accessibility to pads, tampons and birth control is limited for many women or otherwise non-cisgender people who normally get their periods on a monthly basis.
Currently, pregnant women in the U.S. do not receive a paid maternity leave whereas the Italian parliament mandates that women get up to five months of paid time off. Italy is one of the world's leaders when it comes to women-friendly labor laws, alongside Japan and Indonesia.
"I think it's something that should be provided if necessary. Sometimes (my period) interferes with work because I'm a server and I'm constantly checking on tables," Posadas said. "I think my only concern there would be just how jobs would enforce or implement the policy."
Menstruation and PMS symptoms can be painful, stressful and emotionally taxing, which sometimes requires taking time off of work. Since most men do not get their periods, they aren't spending money on things like pads, tampons, heating pads, pain-killers or Midol each month.
"At the end of the week, ($100) is about the most I'm spending," Posadas said. "I would probably put that money into my savings or rent."
Inaccessibility to menstrual care and resources disproportionately affects women of color, homeless women, low-income women and trans and/or genderqueer people. Questions of widening the wage gap also come up with the proposal.
"Studies show that employers are less likely to hire pregnant women because of the 'inconveniences' of pregnancy or maternal leave," Omer said. "So, it seems like the idea of having employees take menstrual leave could turn off employers from the idea of hiring women. It could also end up being a harmful situation by outing transgender men and making them targets of harassment and discrimination in the workplace."
"Periods are inevitable. They affect transgender men, cisgender women and a plethora of other genderqueer people. It seems to me that if we had menstrual leave, it could definitely help cis women who have already been hired," freshman Saria Omer said.
As a result, students like Kathleen Fatica have started their own initiatives to help students at DePaul, who are affected by issues of income inequality and gender-based discrimination have greater access to feminine hygiene products.
Fatica was unavailable for comment, but according to DePaul Newsline, the Student Government Association senator teamed up with the Office of Health Promotion and Wellness to start a tampon drive, which has already received over 500 donations of pads and tampons.
Some argue if there was greater accessibility to resources needed for menstrual care, a proposal like Italy's would not be needed in the U.S. in the first place. Only a few organizations are making this possible, like Planned Parenthood.
"Unfortunately, especially with the new administration, affordable healthcare and birth control is going to be especially hard to have access to," Omer said. "It's going to make it much harder for women, transgender men and genderqueer people to have more agency over their own body. If everyone could have access to menstrual care to treat periods and its side effects, we might not need menstrual leave after all."
Planned Parenthood in Chicago offers a variety of resources for women, including reduced birth control pills, patches and rings, which can help relieve PMS symptoms. They also have a free smartphone application called "Spot On," which helps women regulate and keep track of their periods.
"As a genderqueer person, I hated my periods. I would have shooting pains, horrible cramps, headaches and painful backaches," Omer said. "Additionally, because I'm privileged enough to have access to health insurance, I was able to get a birth control arm implant. I eventually stopped getting periods which subsequently stopped the painful cramps and did wonders for my dysphoria."