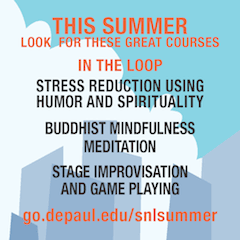 Premiering this Wednesday, May 17, is ABC's new network comedy, "Downward Dog." Transpiring from the comedic talking dog web series with the same name, creators Samm Hodges (who voices Martin, the talking dog in the network show) and Michael Killen revitalized the concept and brought it to Hollywood.
According to an IndieWire interview with the creators, after a 12-outlet pitching spree, an intense bidding war resulted in offers from six different studios. When that settled, the "Downward Dog" producers needed one major component: a dog. The canine actor from the web series is now 12 years old and can't conform to the essential lifestyle of a primetime canine star.
So meet Ned, the Chicago PAWS rescue puppy star that plays Martin. Martin is a philosophizing dog (often speaking directly to the camera utilizing the "talking head" narrative technique) who lives with his partner Nan ("Fargo" Golden Globe nominee Allison Tolman) who's millennial lifestyle working for Clark and Bow Outfitters is taking over her life, leaving little to no time for her dear four-legged friend.
"Anytime your narrator is that adorable and soulful, you can get away with saying pretty much anything," Tolman said. "It allows you to have this sort of antihero character that has some unpopular opinions on things. But (Martin) doesn't seem like an anti-hero because he's adorable."
Nan's ex-boyfriend Jason (Lucas Neff from "Raising Hope") wiggles his way back into the picture, especially after Nan's late night drunk calls to him after a night of drinking at the office and stealing alcohol from her boss Kevin (Barry Rothbart). Through Martin's asides, it's revealed through his eyes the relationships and everyday antics of a young, busy millennial.
"It's the difference of perspective. If we were just watching the relationships unfold we would have to figure out the subtext and where it was going. But with the dog, you have more conceptual aspects of human being-ness," Neff said. "Jason and Nan are having a fight, are they going to figure it out and eat cereal today? Or are they going to be mad all day? The dog's perspective helps us see more of the universality of what we're seeing."
The Pittsburgh-based production company sought agreement from ABC to continue their developing idea and remained shooting in Pittsburgh for the new network show.
Of course, having a dog as a main character that significantly holds a decent amount of screen time in each episode has its struggles.
"What we do is set everything up as much as possible before we bring Ned the actor dog in. Then he only has to do the thing a certain number of times because he will get bored and will be like 'I don't understand why you are having me walk this 5 foot space,'" Tolman said.  "We try to do ourselves as many favors as we can technically to get what we need. He nails it pretty often."
"It was the same thing when we were working on 'Raising Hope' with babies. When you put a baby in a shot, you are tying all the performances to what that baby will do," Neff said. "We'd use him in the master shot, then when we went in we would push him out and he could rest. We tried to be as efficient as possible. Which is better for everybody."
"Downward Dog" is the first comedy show by a major network to play Sundance, which premiered there in Utah during January. The broadcast network comedy screened the first four episodes to a full theater and had strong reviews.
"Downward Dog" secured the Wednesday premiere on May 17, but the weeks following will be scheduled for Tuesdays at 8 p.m. beginning May 23.
"The struggle has been convincing people that this is a smart, good show. That was obviously a large point in our favor, the fact that we got into a well-respected film festival. We got to go to Sundance and do the whole experience and I got to see some snow. It was a blast," Tolman said.
"They were really excited to have us there. It's always nice to be somewhere where people are excited to have you. People are there to watch movies, and I guess TV now, too. To be in a theater on the big screen and everyone seeing it for the first time, I'm genuinely proud of the show," Neff said.
From the creator's standpoint, this is definitely a high-concept show that has risks. Realistically, Hollywood wants to see these risky shows. Having a dog's perspective on what it means to be a person in this twenty-first century is central to majority of the audience that will tune in. Martin is the closest thing to a human actor and it's deeply engaging and empathetic.
"Normally everyone is like 'this meets that' and I can't think of any comparisons for this show. (Laughs) Maybe 'Guardians of the Galaxy' meets "Basic Instinct," Neff said.
"How do you guarantee to people that a show is good when you really can't understand it until you see it," Tolman said.