Democratic Illinois gubernatorial candidate Ameya Pawar announced his running mate as Tyrone Coleman, the mayor of downstate Cairo. The announcement came at a campaign rally on Tuesday in Pawar's home district of Ravenswood to a full crowd at the DANK Haus German American Cultural Center.
Coleman is a veteran of the Marine Corps and a minister who climbed the political ladder beginning as a member of Cairo's school board and quickly rose from city councilman to being elected mayor in 2011. A longtime activist, he founded a local chapter of the NAACP and spent 10 years as a life skills coach working with young people on probation to get their lives back on track.
Cairo, a once-booming small industrial town in the southern tip of Illinois at the confluence of the Mississippi and Ohio Rivers, has seen better days. Once known for its violent history of racism and brutal lynchings, today it is better known for being a ghost town. At the town's turn-of-the-century peak, it was home to 15,000 residents but today, less than 3,000 call it home. As industry fled, so too did livable wages and consistent work, so the people of Cairo left in search of them. Cairo offers an eerie glimpse into what the future may hold for Illinois if the state's residents continue to follow the jobs beyond Illinois' borders and that glimpse is what drew Pawar to Coleman.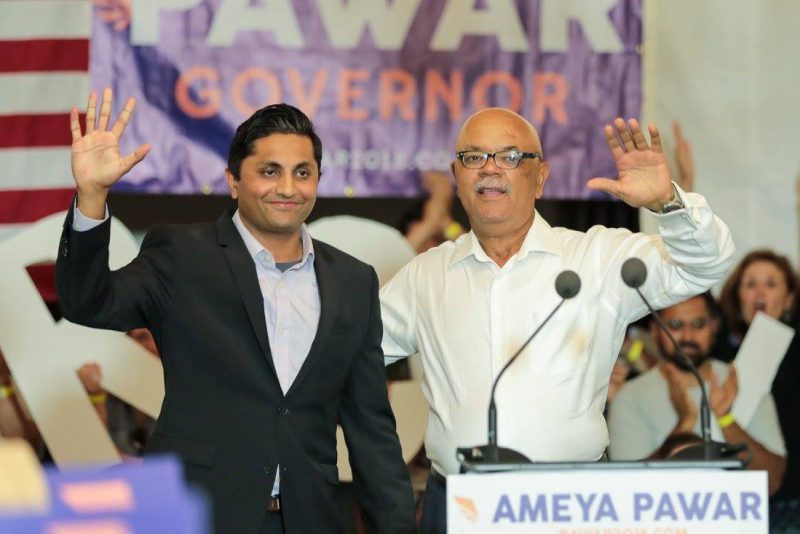 "Cairo is a microcosm of what's happening around Illinois and around this country. Yes, there are higher rates of poverty, there are empty storefronts and buildings. But there are strong people," Pawar said. "What's missing is the political will to match that strength with investment. Mayor Coleman embodies the strength that so many communities have."
As he watched Cairo crumble, Coleman refused to sit by idly. When crucial funding was halted during the statewide budget impasse, Paul Rosenfeld, Chicago's 47th Ward committeeman praised Coleman for providing the services Cairo residents needed, personally and without help from the state.
"[Coleman] is the most dedicated public servant you will ever meet," Rosenfeld said. "When the Rauner budget crisis took away money for basic services, Tyrone rolled up his sleeves. When the State Department took away funding for roadkill pickup, he goes out and picks up the roadkill. Because they don't have the funds to paint their parking lots, he goes out and paints the parking lot himself. This is a resilient guy."
Though enthusiasm for Coleman was high at the announcement rally, some Pawar supporters would have rather he picked someone with more experience in a broader range of state politics.
"I'm sure that he's qualified and all, but being in charge of the administration of a town of 2,000 people is much different and probably way less complicated than managing a state of 13 million people," Pawar supporter Brian Millette said. "(J.B.) Pritzker picked (Juliana) Stratton as his running mate and she's got real experience in the state government, so I wish he would have picked someone like her."
Pawar's selection of Coleman for Lieutenant Governor is emblematic of his "One Illinois" campaign message and afforded his campaign not only the opportunity to pick up some much-needed downstate support, but also a chance to show rural Illinoisans that Pawar is willing to serve them just the same as he did for the residents of Chicago's 47th Ward as Alderman. 
The campaign rhetoric coming from the Pawar camp relies heavily on the idea of unity, that what is good for the South Side of Chicago is also good for the folks south of the big city. According to Pawar, Coleman brings with him an understanding of how state disinvestment has effected Illinoisans and their communities, something that he believes can be mended by his progressive "New Deal" agenda.
The "New Deal for Illinois" program Pawar, if elected, plans to institute is reminiscent of the President Franklin Delano Roosevelt's New Deal. Similar to FDR's program, which many believe was a critical reason for the post-depression revival of the U.S. economy, Pawar's "New Deal for Illinois" emphasizes infrastructure improvements to create well-paying construction jobs and increased financial security through social programs.