Football season is underway. Unfortunately, here at DePaul that doesn't significantly affect our day-to-day shenanigans, other than maybe tuning in at one of the Lincoln Park bars, finding a stream of your favorite team on Reddit or perhaps constantly refreshing our phones in hopes for points in fantasy football teams.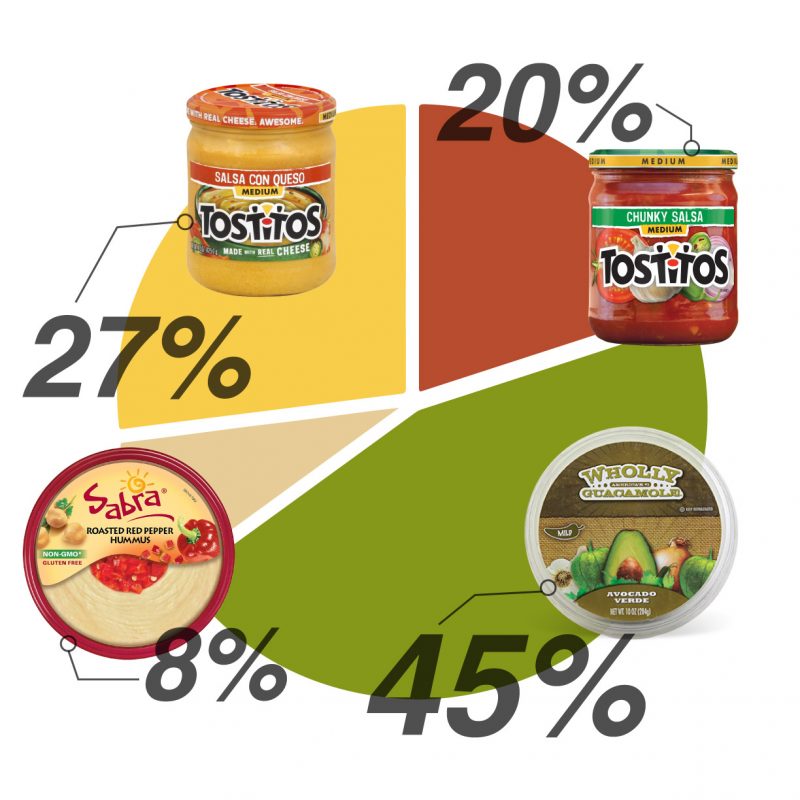 Sunday's are prime for watching football while every now and then glancing down at your homework that is slowly becoming more and more time-consuming as the quarter moves on. Dips are a staple for when watching football, and salty crumbs on your fingers are inevitable when multi-tasking and typing on your laptop.
As we stand at week two in the NFL, The DePaulia ran a poll for our beloved Twitter followers to determine the all-time favorite dip for game day. Nearly 100 of our followers voted, and the outcomes turned out not so healthy.
Hummus, which tallied up eight percent of the votes, ended dead last. The chickpea dip was simply not a favorite for the football viewing pleasure.
Salsa, a quintessential staple in the dipping world, had a tremendously weak turnout, sitting hard in third place only grabbing 20 percent of the votes. The variety of flavor, spices and temperatures surprisingly did not match up and left salsa near the bottom of the spectrum.
Queso, a worthy candidate, sat in second place pulling in 27 percent of the votes. The only hot dip on the roster, this cheesy favorite inched its way into the top two late in the pull and secured a worthy spot. But if you ain't first, you're last, and there was some strong competition.
Drum roll, please…
Announcing the winner of the fan-favorite game day dipping sauce is the tasty, the champion, guacamole.
Guacamole pulled an astounding 45 percent of the votes in the DePaulia's poll voted for the game day dip winner.
The race for the greatest dip proved to be a surprising one, although these dips don't even come close to the extravagant dishes of the Super Bowl. The fall football season is the perfect time of year to make your own guacamole while watching the Bears fall apart in the fourth quarter. Make sure not to double dip, and be careful not to break your chip.