DePaul alum prepares for race to 10th District State Representative seat
When Edward Ward was a student at DePaul, he made sure that his voice was heard. Now, about a year and one half after his graduation, Ward is still extremely involved in his community as he looks to fill the 10th Representative District as State Representative seat in the in 2018.
Though it's his first time running for public office, Ward is no stranger to organizing. In fact, Ward has "dedicated his life to fighting for the rights of the disenfranchised," according to his campaign's Crowdpac fundraiser page posted online. So far, Ward has reached $150 of his $20,000 goal since the page was started four months ago.
During his time at DePaul, Ward studied political science. He started the still-active student organization Men of Vision and Empowerment, was involved with University Ministry and even did some work with Student Government Association (SGA).
"(Ward) was wherever the action was. While at DePaul, he was a prominent student leader, activist, and community organizer. Ed not only stands up for what he believes in, he won't back down or give in once he's committed to a cause," said alumni Katie Wallace, who met Ward through the DePaul Gospel Choir.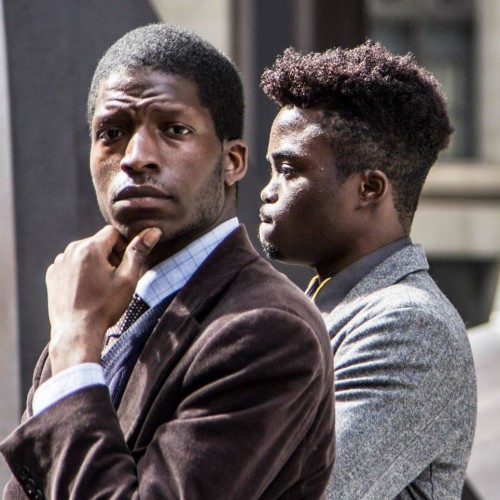 His peers remember him as someone who was everywhere and involved in everything. Elijah Obasanya, a close friend of Ward's said that it was Ward who gave him new insight on political topics and was somebody that he could talk to about "anything and everything."
"On campus he was involved in anything and everything related to the black student body, other minority student organizations, religious organizations and many other socially conscious organizations," Obasanya said. "Outside of class I don't think that many people realize that he is a very funny guy with a huge passion for the poor and disenfranchised in the community. We hear a lot about the issues of crime, gun violence, and destitution in communities of color in this city. We don't hear enough about people who have made it their mission to help fix these issues, and as a result moving our country forward. This is what makes (Ward) so special, and this is what makes him the perfect candidate for the job."
"He was very passionate about making an impact on campus, but he is also very passionate about making an impact on disenfranchised individuals all over Chicago as well."
In fact, serving the poor is one of Ward's main goals. He said that because politics is ingrained into the country's social DNA, it would be "foolish" to ignore how it plays a role in our everyday lives.
"If I don't win, I want people to understand and know that my primary goal is to serve an underserved community that's often looked over," Ward said. "This country sometimes fights to protect the middle class but completely ignores the poor."
Ward said he will run as either a democrat or an independent.
"The jury is still out on that," he said. "I vehemently oppose the monstrosity committed by the democratic party in our communities, but the community itself is primarily democratic." Ward said he believes in bringing power to the people.
"I decided to run for office because I believe that we have leaders in office who in fact are very competent people," Ward said. "The problem is that these competent people become incompetent when it comes to understanding their roles for our communities. Politicians are not and should never be treated like celebrities."
Now, Ward is working toward his goal of raising a total of $20,000 for his campaign. His Crowdpac page describes him as "unbossed and unbought." For the time being, Ward said that his main goal is for his message and campaign to gain momentum.
Ward said he chose to run for 10th District State Representative because he has already been seeing "a pattern among newly elected political servants." They get in on name alone, he said, and "while making their empty promises, they adhere to their own personal proclivities."
As of now, Ward is running up against the current 10th District State Representative, Melissa Conyears-Ervin, also the wife of 28th ward Alderman, the ward in which Ward currently resides.
"We are being taxed at alarming rates, the cost of living continues to increase while minimum wage barely increases," Ward said. "We need people who aren't afraid to go against the grain and fight for the people even when (nobody) is watching."
Ward continued by saying that "non-violent drug offenders should be let out of prison immediately" and  that "upon release the voting privileges of every ex-con should be reinstated." In addition to wanting to reform the criminal justice system, Ward said that taxation in the city of Chicago also needs a makeover.
He said that taxes, as they are, "currently are far too high", it's taxation without representation, those responsible would merit impeachment.
"I have a vision to reallocate resources to starved communities," Ward said. "We need adequate educational funding, we need a police force where corruption is not the norm, (we need) a judicial system where all government officials are held accountable if they fail to properly execute the duties of their offices."
"There's a lot more I could say," Ward said. "But for the sake of this interview I digress."
Both Wallace and Obasanya agreed that Ward is the perfect candidate for the job.
"If he says he cares, you can bet he'll put those words into action. When I think of a political system run 'for the people, by the people', I think of Ed," Wallace said. "He gives me hope that we can make a difference and create change if we're willing to stand by our word, stand together, and stand up for what is just, even if it means standing in opposition with those we love."
About the Writer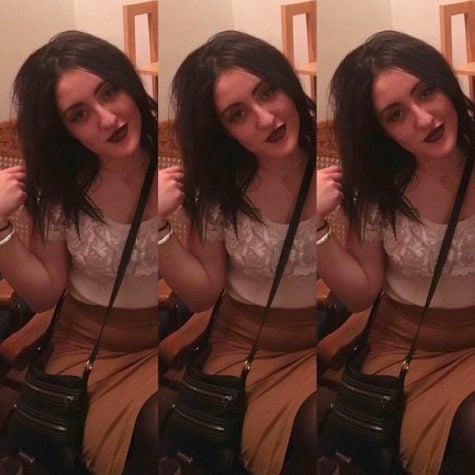 Amber Colón, Editor-in-Chief
Amber is the Editor-in-Chief at The DePaulia. When she's not working or in class, you can find her binge-watching The Office or napping in her Edgewater...