Artists and craft beer collide in brewing launch event
Chicago, say hello to Collective Arts , a Canadian based brewery that is hoping to take Chicago by storm. The DePaulia got access to their VIP launch party on North Avenue, and  had a chance to sit down with one of the founders, Matt Johnston.
Johnston, along with his co-founder Bob Russell, have extensive backgrounds in both craft beer and the arts.
"I've always been a music junkie and Bob is an artist by trade," Johnston said.  "We had worked together in the past and about a decade ago we decided we wanted to create our own thing."  It was important to the Collective Arts vision to make sure their brewery was about more than just beer.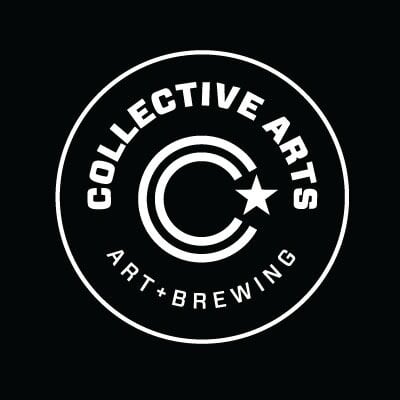 "We recognized how difficult it can be for emerging artists to get the recognition they deserve, and we wanted to cater to that," Johnston said. Clearly, Johnston's vision has become a reality.  On Oct. 18, their launch event was a coming-out party for the brewery in Chicago.
Upon entering the venue, attendees were greeted under a welcome tent by a friendly staff with tons of free merchandise.  Outside felt like an alley that had been converted into a venue space.  Somehow it worked though, making the event feel authentic and organic.  It was as if a local Chicago brewer had decided to throw a block party in the back alley to celebrate a new beer with his closest friends.
Outside, there was a collaborative art mural, where artists had already painted an outline and were encouraging guests to take turns filling it in themselves. The artists could not have been more friendly, helping participants to learn the proper techniques.  Some were thankful that they didn't shame anyone for accidentally painting outside the lines. Collective Arts understood their audience, and had a projector streaming the Cubs game to prove it.
Inside the venue was a hip and cool environment, equipped with an interactive art table and a DJ at the center stage. Johnston is exactly how you might picture a Canadian beer enthusiast.  He is warm, welcoming, polite, and seems eager to talk about his brewery.  He definitely knows how to work a crowd, but in a way that doesn't come off as anything other than genuine.   
Johnston informs that in the breweries' last call for art work, they had over 30,000 artists apply.  It is clear to anyone listening that Johnston's brewery will never be bought out by the likes of Anheuser-Busch, or any of the other beer giants.  Collective Arts truly seems to be a brewery made up of a bunch of people that love beer and want to share it with the world.  There is no hidden agenda — Johnston eagerly passes out his contact information to anyone that wants to talk about art, music or beer.
One cool feature of Collective Arts beer is their interactive labels.  On every can is a limited edition artist print that changes every few months.  Through the mobile app Blippar, beer drinkers can scan the print and find out information about the artist and even musicians that helped to inspire the artwork.  Collective Arts will have a new, exclusive app coming in November.
As fantastic as Collective Arts philosophy might be, none of that will matter to Chicago beer drinkers unless the brew is also delicious.  Chicago is known for its craft beer scene, and consumers can tell a great beer from a pretender.  As a craft enthusiast for almost a decade, it's safe to say that Collective Arts makes damn good beer.
"Ransack," a West Coast style IPA, is Collective Arts' flagship beer.  Although Canada is not a place most beer drinkers think of when they think IPA, Collective Arts interpretation of the brew is excellent and remains true to the traditional style.  Ransack is hoppy, but not in a way that overpowers the flavor.  With both galaxy and mosaic hops, along with notes of mango, it is flavorful and balanced.
To celebrate their windy city launch,  the Ransack can had four different prints, each by a local Chicago artist.  Elise Sydora, Tyler Nickell, Moron Eel and Tayla Modlin are all featured.
"Stranger Than Fiction" is a porter that doesn't overpower the drinker like other porters are sometimes known to do.  There are notes of chocolate and it even tastes a bit nutty.  Local beer enthusiast TJ Sennott said that he "couldn't believe" he was drinking a porter and that he was surprised at how smooth it was.
"Prophets and Nomads" is a Gose that has light wheat and crisp fruity flavors.  The beer has a very specific taste that at first is difficult to place.  Johnston tells us that the distinctive taste comes from the special ingredients of Pink Himalayan salt and coriander.
There were a few other beers featured, but one limited edition beer stood above the rest throughout the evening.  No one could seem to get enough of the "Guava Gose," which Johnson says was supposed to be a one time release.  However, people keep loving it and it is easy to see why.  The guava flavor is subtle, but definitely present.  It is a unique beer that is definitely right at home among Chicago's very best sours.
In the age of the craft beer sellout, where even microbreweries as dynamic as Goose Island aren't safe, Collective Arts Brewery is a breath of much needed fresh air.  Johnston says that his brewery has always dreamed of coming to Chicago, but for a long time they did not have the right distributor in place.
"Instead of just pulling the trigger, we decided to wait," Johnston said.  When asked what they were waiting for, he replied, "We don't want to be the type of brewery that just ships our beers to various locations.  We want to be actively involved with the community and the local artists and musicians."
Chicago beer enthusiasts that want to give the art-infused beer a try can find Collective Arts beer at Binny's Beverage Depot and Whole Foods.  The next time you see a Collective Arts beer at your local dive, be sure to ask your bartender to pour you a pint.
About the Contributor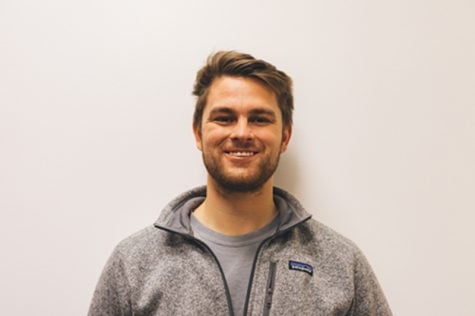 Jonathan Ballew, Assistant News Editor
Jonathan is the News Editor at The DePaulia. When he isn't arguing with Ben over syntax he enjoys watching Stranger Things and Black Mirror, or reading...