[accordions]
[accordion title="While We're Young" load="show"]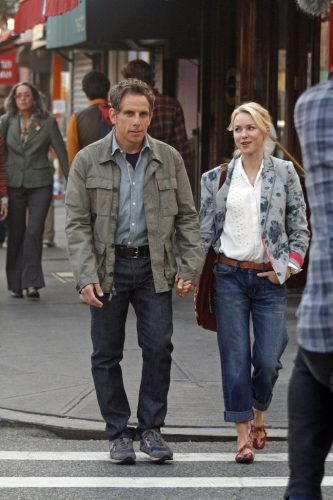 Shortly after director and writer Noah Baumbach's "The Meyerowitz Stories" was released on Netflix, one of his past gems from 2014, "While We're Young," was added to the streaming service.
Ben Stiller plays Josh, a documentarian that is nearing his 10th year of working on the same project. Josh also teaches documentary filmmaking at a nearby local college. After class one day, Jamie and Darby, the fantastic young couple being Adam Driver and Amanda Seyfried, stop Josh and push all the right buttons by discussing one of Josh's past documentaries. Josh — being much older than the young, hip couple — is invited for some drinks. Josh agrees, but brings along his wife Cornelia (Naomi Watts) and the conversation is exactly the fuel that Josh and Cornelia are searching for to spice up their mid-life relationship. The two couples have their differences, sure, but what really brings out the comedic elements here is Ben Stiller's role – one of his best – as he attempts to mesh with the younger couple by verbalizing the slang, dressing the role and actively pursuing the social life of a mid-twenty something artist.
Baumbach's keen eye for character, like in the majority of his work, finds a void that needs to be filled, but that can only happen by seeking it out within yourself. [/accordion]
[accordion title="Mindhunter" load="show"]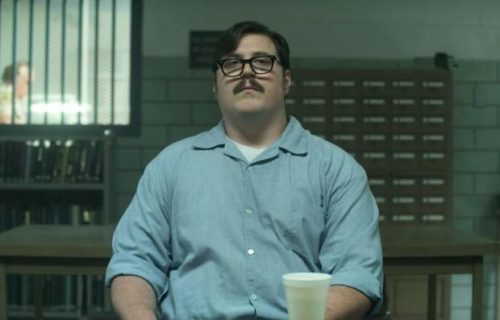 "Mindhunter" is Netflix's closest portrayal of an HBO show, but don't let that stop you. It works for what it is. David Fincher helms the directing chair for nearly half of the episodes in Netflix's new original crime thriller.
In the 1970s, two FBI agents, Holden Ford and Bill Tench, expand behavioral science study by seeking out and interviewing up close and personal some of the most crazed and sociopathic serial killers in history. These real life killers are sat down in attempt to gain valuable information to these killer's past and hopefully receive some sort of childhood or simple act that perhaps triggered these infamous killers to commit their horrible sprees. In between these interviews, Ford and Tench work on active investigations around the United States, offering their knowledge from what they learned on the Behavioral Science Unit at the FBI, to seek out the suspects. Tonally, the plot develops like any other Fincher related story and it gets surprisingly thrilling throughout the 10-episode season. Creator Joe Penhall accurately depicts a memorable killer, Ed Kemper, so excruciatingly similar to the man he was that it sets up a daring look into the minds of these outlandish figures.
Whether you enjoy real crime stories or you enjoy a complex character study, "Mindhunter" dives deep into the thoughts and processes of whatever the heck is going on in these killer's heads. [/accordion]
[/accordions]