Investment expert joins DePaul's Board of Trustees
DePaul's Board of Trustees has announced that Judith Greffin will be its 45th member.
Greffin is a 25-year veteran at Allstate Insurance Company, where she worked her way up to  executive vice president and chief investment officer, while leading a global investment group managing more than $85 billion for Allstate and the company's subsidiaries.
Along with holding executive positions at Allstate, Greffin held other major investment roles before being appointed to CIO in 2008. These roles included strategy and business development, portfolio management, fixed income management and operations.
Greffin is honored to have been elected to the board and already thinks highly of DePaul. "DePaul is well run," Greffin said. "It's well managed."
Therese Fauerbach, who has been on the Board for a year and a half and also serves as the CEO of Northridge Group, a management consulting firm, and is pleased that Greffin has been added to the team. Fauerbach has a lot of faith in Greffin and firmly believes that Greffin's past investment experiences will contribute to "decisions that have financial expertise."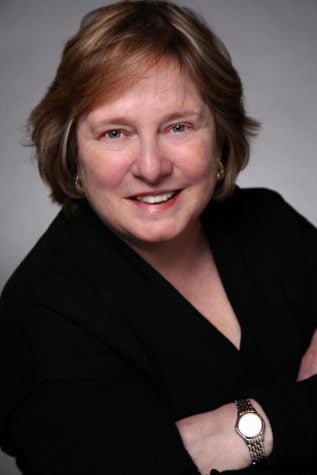 Given Greffin's impressive resume, she is ready to help out in any way, shape, or form in order to "deliver on the mission: help kids graduate and be successful," Greffin said.
The Board of Trustees has "fiduciary and moral responsibilities for shaping the corporate directions and strategy that best promote the fulfillment of the university's mission and values," Greffin said.
Equally important, the board helps DePaul's 12th president A. Gabriel Esteban, who formally assumed the role last July, with corporate strategy.
The road to getting elected to the Board of Trustees is a formal one.
"My election to the Board of Trustees was approved by the Board of Trustees. It's a three year renewable term," Greffin said.
Greffin's journey to the Board was definitely an intriguing one, too. In particular, Greffin was initially contacted by Jim Ryan, a current board member, to inquire on whether or not she was interested in the position.
Furthermore, a few members on the Board previously worked with Greffin at Miami University in Oxford, OH, where she still serves as a member of the Farmer School of Business Advisory Council as she has for several years.  Besides that, Greffin's other tie to DePaul came from her daughter being a student at the university.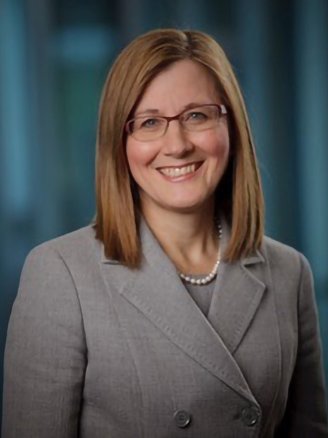 One of the most important financial situations that's lingering on the Board right now is how to grow the university's endowment. As a part of a six-year action plan, the university is considering doubling its current $550 million to $1 billion by 2024. In order for this to happen, a colossal amount of investing needs to be done.
DePaul's current endowment numbers are by no means up to par with other private institutions across the country and let alone the Midwest. In comparison, as of 2016, Northwestern University's endowment stood at $9.6 billion, Notre Dame's at $8.7 billion, and the University of Chicago's at $7 billion.
Fortunately for DePaul, Greffin brings profound investment expertise.
Greffin is a strong advocate of growing the endowment, mentioning that "DePaul could use a larger endowment." By growing the endowment, DePaul could offer a wider variety of scholarships and even offer more scholarship money.
"Everyone should have the opportunity to a good education," Greffin added. Greffin wants the university "to continue to give a greater amount to kids" in terms of scholarships and grants being made available to students.
Many DePaul students would certainly like to see more scholarships being made available. According to the university's website, DePaul awards more than $28 million in scholarships each year.
Kofi Nyarku, a graduate student who received the Double Demon Scholarship to further his studies, concluded the scholarship still doesn't provide the financial assistance that he needs.
Nyarku expressed disappointment in regards to the scholarship.
"I honestly don't see it as a scholarship," Nyarku said. "It is basically 25 percent off your tuition for attending undergrad and continuing to graduate school."
Given that the financial assistance for the Double Demon Scholarship is mere, Nyarku just calls it "a discount."
"The Double Demon Scholarship has unfortunately not been much of a help to me," Nyarku said. "I still had to take out a grad plus loan to be able to pay my tuition in full."
When asked about the university potentially increasing its endowment, Nyarku optimistically said "I think it will be beneficial for DePaul to grow its endowment to offer students more scholarships." If DePaul offers more scholarships Nyarku thinks that "it will make more DePaul students want to go to graduate school even though most students believe that it is too expensive."
While Greffin's tenure on the board has just begun, she's excited to get to work and contribute.
"I'm not an alum of DePaul, but truly believe in the mission," Greffin said.