Tales from Tinder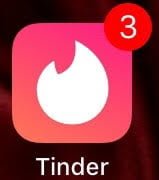 Disclaimer: All names have been changed to protect the identities of those who shared their stories.
DePaul students may still crack jokes about the desperation of Tinder users even after its mainstream success, but a large majority of students on campus actively use or have used Tinder. With millions of users between the ages of 18 and 24 according to 2016 statistics, Tinder has become one of the easiest ways to find love in its many forms. Some students will only admit to peeking at their friends' accounts, while others were willing to showing off their dozens of matches. Whatever type of user you are, there's no denying Tinder has become an integral part of student dating culture.
While Tinder was always intended for a younger demographic, few could have imagined it would turn out to have such a large presence in the undergraduate college experience. Some students even said they had been using the app since the ages of 15 or 16, lying about their age in order to explore beyond the high school dating pool.
More interesting than the statistics is the emotional responses toward dating has changed because of Tinder. Students shared with me fears that they would find their significant other on Tinder. Some would brag about the amount of "likes" and "super likes" they had received as if they were likes on an Instagram photo. This superficial method of selecting romantic partners has caused critics to question the superficiality of the relationships coming out of the app.
While many people certainly only use Tinder for hookups, students go on Tinder for a wide variety of reasons. Some students surveyed have met their significant other on the app. Others have made good friends using Tinder. Even still, there was no shortage of Tinder date horror stories.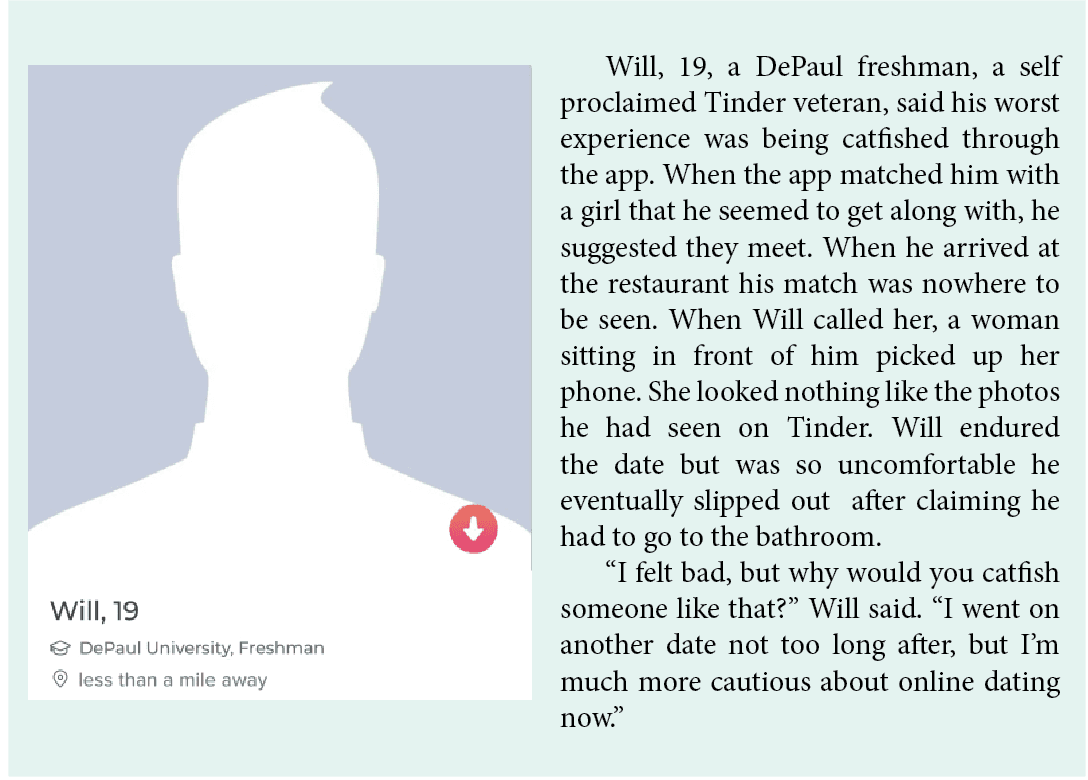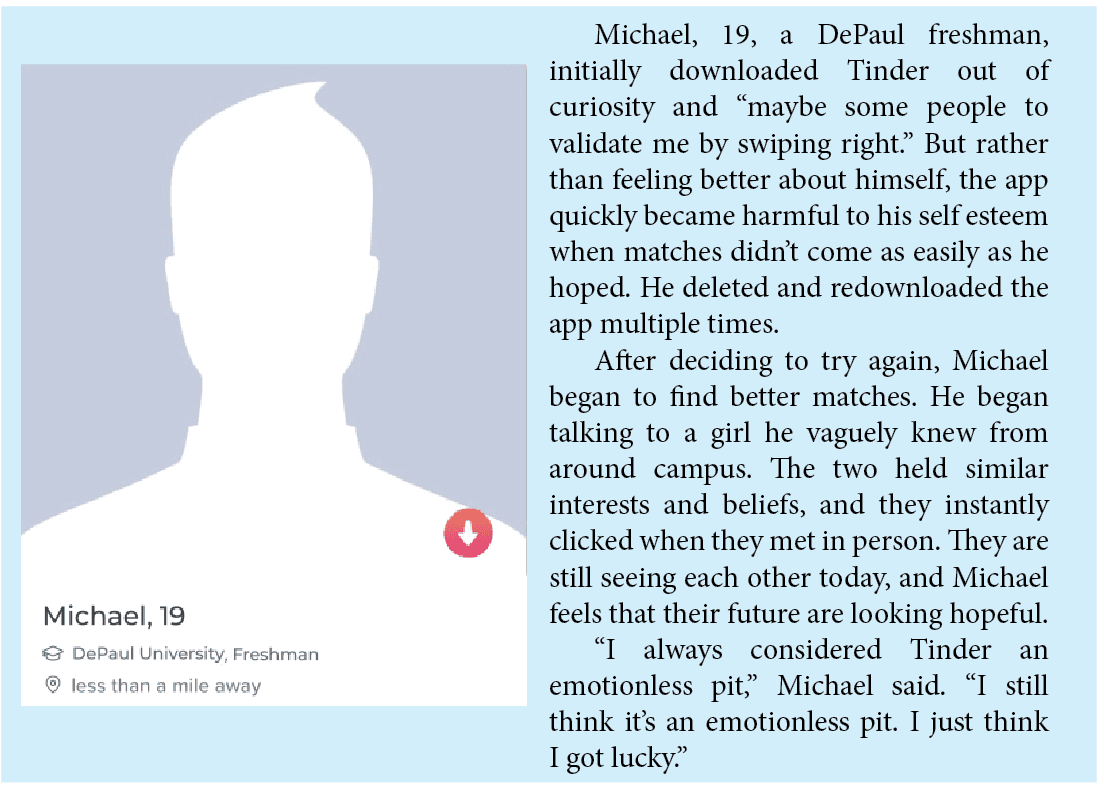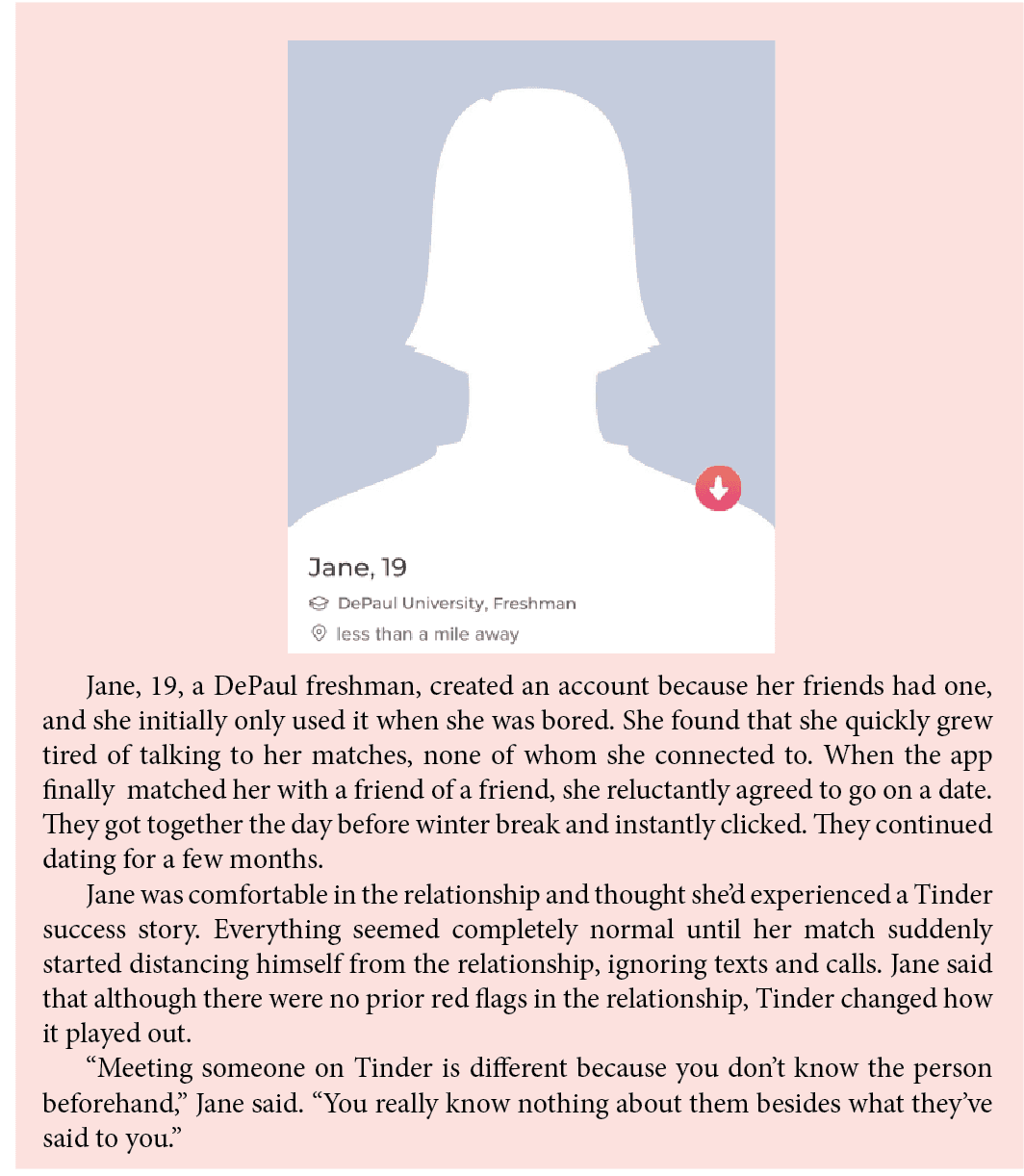 One student said she had been on a date where everything seemed great until her match forcibly kissed her only minutes after meeting. Another said a man offered her money to have his children via Tinder. Still another shared that she had been ghosted in the middle of a relationship that originated from a Tinder date.
Due to the negative and stressful environment it sometimes facilitates, many students reported they were questioning whether or not they would continue to use the app. Despite this, some said they found that Tinder was a good source of entertainment, and others remarked they felt they had to use it so they could fit in socially. Whatever the case, Tinder usage shows no signs of declining among college students anytime soon.
As one student admitted, "It's a cesspool of threesomes and bad pickup lines, but I've sold my soul to it and now I gotta keep at it."