Grad uses film to discuss mental health
After graduating from undergrad, Sydney O'Haire's life got, as she describes it, "a little out of control." Her family and friends supported her, and when they recommended she go to rehab she went without resistance. O'Haire said once she got there it was "a really wild experience," and she made a very close friend named Joy during her stay. The story of their friendship inspired O'Haire to write her thesis film, "Being Here." Sadly, Joy passed away from breast cancer in 2015. O'Haire said part of why she wanted to make the film was in her friend's memory, but also it was also for people with mental illness.
"I think it's a big issue in the world and it's not really addressed. And when it is addressed or portrayed in media it's not very honest or true to the process," O'Haire said.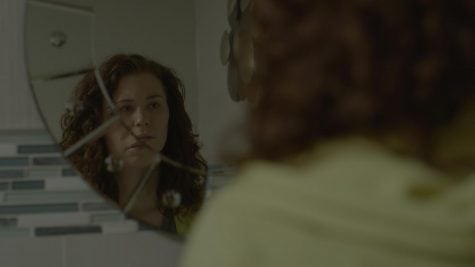 "Being Here" is a short film that centers around a woman named Charlie who is nearing the end of her stay in rehab. However, between hesitations about reconnecting with family and leaving her best friend Joy, she doesn't feel ready. Those two factors become precisely the ones that will prepare her to face the real world again.
Once she had a concrete idea, O'Haire tabbed Tanner McCullough as the producer, since they had worked together on other projects. She went with Eric Liberacki as the cinematographer, who she said is "always the first person she goes to to shoot anything." When casting Charlie, who was loosely based on herself, O'Haire had only one option in mind. She went straight to Melisa Breiner-Sanders.
After the two had worked together on "Dressed," a short film, last February, O'Haire started writing this role banking on Breiner-Sanders playing the part. She also knew Breiner-Sanders was moving to New York soon. Somewhere along the process, the two sat down to do a table read of the unfinished script Breiner-Sanders hoped to assist her friend with the casting process..
"I was like, let's get a table read going so I can find you actual actors to read your words," Breiner-Sanders said. "(O' Haire) was like, 'Um, do, you want to read Charlie?' and I said sure. Then she said, 'Would you like wanna, like, actually do it too?'"
After moving to New York, Breiner-Sanders flew back to play the part. Her co-star was Carin Silkaitis, playing the role of Joy. Joy is a character that, on top of being in rehab, faces huge family troubles and a battle with breast cancer. Silkaitis said the cancer part of the role came relatively easy, as she had her own brush with breast cancer; luckily, she was able to catch it in time before it advanced to the point where she would need to undergo chemotherapy, as Joy does in the film. The other portions required a little more digging.
"I did a lot of research on addiction and also treatment facilities. How long you're normally in, what it's like to live there, what your living quarters would be like, what your daily routine would be," Silkaitis said.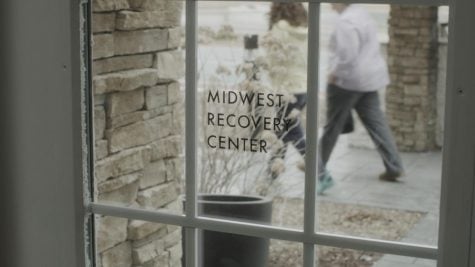 For the family section she was able to draw on her experience as a mom. Since one of her sons is in college, she knew the feeling of being away from one's children. As far as what happens with Joy's family in the film, she just had to imagine what that would be like.
The relationship between Charlie and Joy is one of the centerpieces of the film. Breiner-Sanders and Silkaitis said they knew it would be important for them to accurately capture got the strength of their characters' bond right. They had many phone conversations leading up to the shoot to learn about each other. Breiner-Sanders said they tried to be in contact as much as possible while on set to get to know each other as people.
"At least for me, it was very much to try and be able to be as emotionally and physically comfortable with Carin as possible while shooting," Breiner-Sanders said.
Silkaitis said the phone conversations were a huge help. When they finally met for the first time, introductions weren't necessary.
"The first day we got to set I went up to makeup. When Melisa walked in she just said, 'Oh, we already know each other.' It was just the easiest hug-hello, and it made it so easy to be able to play with each other and be vulnerable with each other," Silkaitis said.
After raising over $14,000 on their Kickstarter campaign, the crew were able to get to work on finalizing the film. As is usually the case, shooting produced some memorable moments for all. Liberacki said he enjoyed the challenge of shooting underwater shots in the pool. Trying to keep up with Breiner-Sanders while holding an underwater rig was not bad in the shallow end, but once he got in the deep end he "lost all traction."
"I ended up just kind of flailing wildly," he said.
Everything has now wrapped up and the film is getting its finishing touches. O'Haire said her final film at DePaul will be finished in the coming weeks.
"I decided to apply to film school when I was in rehab. I wrote a lot of my graduate application essays there and studied for the GRE," O'Haire said. "I feel like this makes the story really go full circle."