New testimony in NCAA trial hits another DePaul men's basketball coach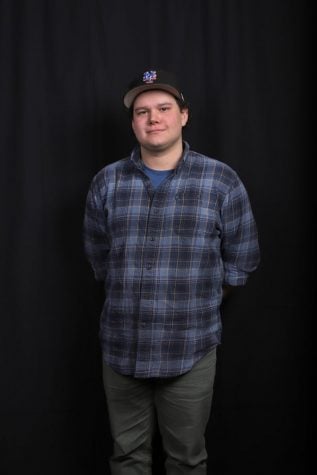 More stories from Shane René
As the trial continues surrounding the NCAA's corruption scandal, Brian Bowen Sr., the father of former five-star recruit Brian Bowen II, made new allegations about DePaul assistant men's basketball coach Shane Heirman, and now a second DePaul assistant Tim Anderson.
Brian Bowen Sr. testified earlier today that DePaul assistant coach Shane Heirman paid him $8,000 to have his son, former five-star recruit Brian Bowen II, play for La Lumiere High School. He said Heirman, who was the head coach at La Lumiere at the time, also paid him $1,400 per month for a condo on the lake.
Bowen Sr. also testified that DePaul assistant coach Tim Anderson paid him $1,500 to have his son to play for Mean Streets AAU program in Chicago, where Anderson was a coach at the time. Bowen Sr. testified last week that he was paid $5,000-$8,000 to have his son play for Mean Streets, but never mentioned Anderson, specifically.   

Anderson and Heirman were both hired while DePaul was actively pursuing Brian Bowen II and Tyger Campbell, who went to the same high school.
At Monday's Chicago college basketball kickoff luncheon, DePaul head coach Dave Leitao briefly addressed last week's testimony.
"I've paid very little attention to it," he said "Mostly because we've been through this before and our recruitment of young men didn't start last week, this was sometime ago. So our university has addressed all of those issues before and if there is anything new that comes up, which I don't anticipate, then we'll address it then.
"But our president, Jeanne our athletic director, they have been very comfortable with where we're at and what transpired."
Leitao also said Heirman will "absolutely" be on staff this coming season.  
After Bowen Sr.'s testimony last week, DePaul released a statement saying they have not been contacted by prosecutors in the NCAA corruption trial.
"DePaul University takes seriously the high standards of conduct expected in our athletics department," a university spokesperson wrote in a statement. "To date, federal prosecutors have not contacted us about the investigation into college basketball recruiting or statements included in testimony this week in federal court in the Southern District of New York. We will fully cooperate if contacted in the future by federal law enforcement, the Department of Justice or the NCAA."
This story is developing and will be updated. The DePaulia is currently awaiting comment on the most recent developments.