DePaul women's soccer remains undefeated as they beat Providence 2-1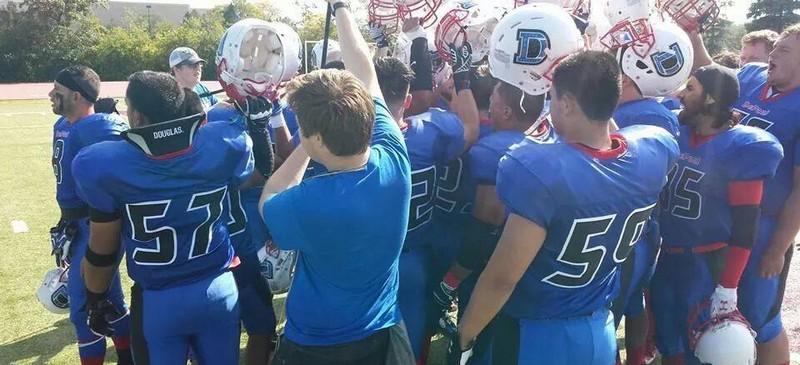 The Blue Demons (9-0-2, 1-0-1 Big East) remain undefeated as they beat Providence (5-4-2) today 2-1 at Wish Field.
DePaul still remains a serious contender to win the Big East, but Alexa Ben believes that the team still has a lot of work to do.
"We need to continue on with our great season and take it one game at a time," Ben said. "Now that we're in the Big East conference, no game is easy."
DePaul led Providence at the half 2-1 with goals by Ben and Amber Paul, who both scored a goal a piece. Ben scored her fifth goal of the season in the 33rd minute during a penalty kick. Friar goalie Kristyn Shea didn't react fast enough as Ben caught Shea on the bottom left of the goal.
"I knew I was in the box and I knew I might get a foul. I was nervous at first, but we've practiced penalty kicks a lot. I knew I had the confidence to step up and make one," Ben said.
According to Ben, before she took the penalty kick, she was thinking lower left and luckily Shea didn't get to it fast enough.
Paul also contributed in the lady Blue Demons win with her third goal of the season. Her goal came in the 2nd minute with an assist by Abbey Reed.
"We were playing a shot corner, that we've been working on a lot lately, and it was the first time we were able to do it. Abbey had a perfect floater ball to me and it was exactly what I wanted," Paul said.
When Paul shot the ball she thought that Shea was going to save it. Paul turned around, assuming the shot was a miss, but Shea actually only tipped it and the ball was able to go in on the top left side of the goal.
The Friar's only goal was scored by Lia Bellizzi in the 39th minute. Bellizzi got the ball, in a scramble between the two teams in the box, and caught goalie Alejandria Godinez on the bottom left of the goal.
"We had procession of the ball and we gave it away. They countered, which they're good at, and we just had some defensive breakdowns. I thought we had a chance to make a play. We didn't make it and they capitalized," Head Coach Erin Chastain said.
The second half was all tough defense by DePaul as they held Providence to only one shot.
"Our defense was really solid. I think we always respond well when we get scored on. So once we knew they put one in, we got amped," Paul said.
The Blue Demons' next game is at Seton Hall at 6 p.m.
"I haven't played at Seton Hall since my freshman year so I'm excited. We didn't play well that year but this year we're a new team. I think we'll go out there and give everything we got," Paul said.