What's Fresh on Netflix
Hang on for a minute...we're trying to find some more stories you might like.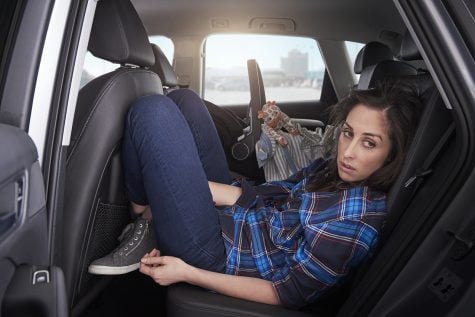 Workin' Moms
Netflix's latest bingeable comedy series is an import that has found wide acclaim and success up in Canada about a quartet women who try to adjust and balance their lives after finally returning to work from maternity leave. There it has also garnered nominations at the Canadian Screen Awards and the International Emmys. After two well received 13-episode seasons, the CBC decided to make the show's domestic success an international one when it sold to Netflix for its Feb. 22 release.
I binged the series over the course of a week and its universal appeal is obvious from the get go. Star, writer, director and producer Catherine Reitman walks a fine line between the vulgar, outrageous and hilarious and the poignant, sometimes even sad, moments of emotional honesty. It's a rollercoaster of a series to binge but there isn't a single moment of it that rings false. Reitman brings a clear sense of personality to it and her as well as the rest of the cast have amazing rapport with one another. It's all very deeply lived-in and entertaining. This is not just made for new or seasoned moms, it's a tailor-made delightful viewing experience for everyone open to comedy and sincerity.
---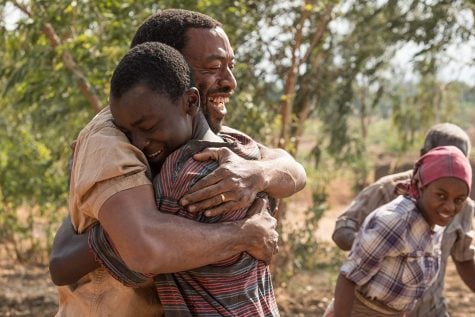 The Boy Who Harnessed the Wind
This film is the feature directorial/writing debut of Academy Award-nominated actor Chiwetel Ejiofor. It's based on the autobiography of innovative Malawian engineer William Kamkwamba about his bold pursuit to help his village by crafting a makeshift wind turbine that will power his family's house and that of other farmers. This made Kamkwamba a worldwide sensation leading to several awards and even a TED talk.
Ejiofor not only writes and directs the film, he also co-stars as Williams' father Trywell Kamkwamba alongside Maxwell Simba in an amazing acting debut as William. This film generated a modest amount of positive buzz at Sundance this January and Netflix has given it a rather sizable platform not only streaming but playing in select theaters around the world (including Chicago's very own Century Centre Cinema). It's a simple film but one that lends a palpable sense of humanity and inspiration. The actors all give committed heartfelt performances and Ejiofor sticks to his vision confidently. I had not been aware of Kamkwamba's story prior to the film, luckily Ejiofor makes an engaging and enlightening discovery with purpose.