Bill Hader discusses the delicate balancing act of 'Barry' season two
As humans, are we bound by our nature, shackled by uncontrollable characteristics about ourselves that dictate who we are? More importantly, can we change that?
This quandary forms the foundation for the second season of Bill Hader's award-winning HBO dark comedy "Barry." The season picks up where the first left off with Barry continuing to struggle with his two different identities, dividing his time between his profession and his passion: being a hitman and becoming an actor.
In the first season, Barry is introduced as a depressed Marine veteran who has transferred the skills he gained in the military to contract killing. While on assignment in Los Angeles, he finds his way to an acting class and promptly decides to pursue acting as a career and leave his life of violence. Now, the show dives deeper into the inner demons Barry is fighting as he struggles with the widespread repercussions of his decisions.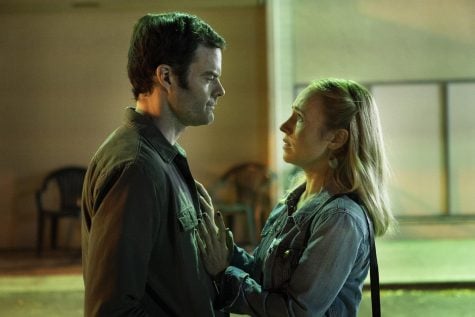 "In the pilot he declares that he only kills bad guys. Now he's killing out of his own self-interest to hold onto this new life he's created for himself," Hader said. "He's trying to forgive himself but he's in massive, massive denial."
Further, Barry and the rest of the characters continue to struggle with accepting the reality of their lives, both past and present.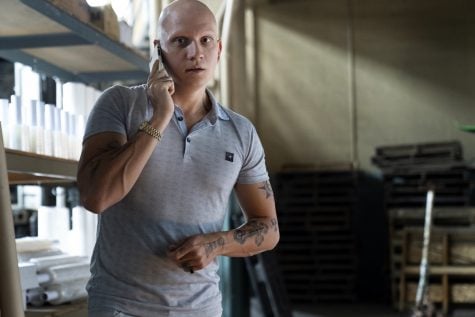 "I think all of the characters are trying on some level to change themselves and to be honest," he said. "[Barry's] lying to himself about this big thing but hopefully it's a feeling that can be really relatable to people. The idea of telling your truth and he keeps changing his truth because he's so ashamed of it. And human beings do that, just so you can live with yourself."
Still, the darker undertones of the show are once again expertly offset by brilliant characters that at once alleviate the tension and heighten it. This is epitomized by Anthony Carrigan's NoHo Hank, a polite and kindhearted leader of the ruthless Czech mob. NoHo Hank was widely regarded as the breakout star of the first season as a genuinely nice and likable international crime boss.
"Everyone's kind of fighting their nature and I think he wants to be a villain; He wants to be a badass tough guy," Hader said. "But his nature is he's really sweet and polite and he sees the good in people which is ironic for what he does for a living."
This duality is at the core of the show and provides the driving force for both the show's effective use of drama and comedy.
The first season was interwoven with daydream sequences depicting the life that Barry believed was possible for him now that he decided to become an actor. In season two, those fantasies have been replaced with flashbacks. For Hader, this a was an obvious next step.
"In order to have those things you have to reconcile your past," Hader said regarding Barry's desire for a new life.
This takes us deep into the complicated psyche of the titular character as he struggles to maintain the delicate balance between his two very different worlds. We delve into Barry's past in the military where he first killed and when Hader says he realizes that "the first time I killed someone at war was the first time that I felt a sense of community and purpose."
"That's the big question for Barry," he said. "Am I born a killer? Is this the only thing I'm good at?"
Season two of "Barry" airs Sundays at 10 p.m. on HBO.